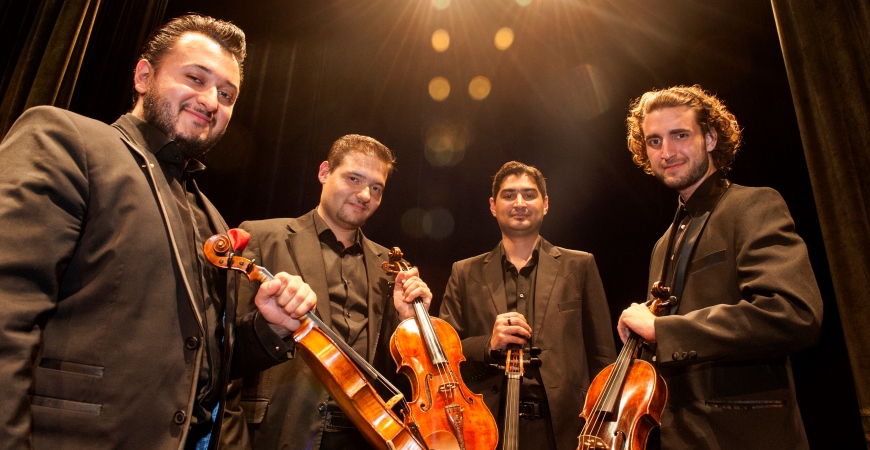 Concert
---
Location:
Ceremonial Hall
Kállai Quartet's Concert
with pianist János Balázs.
Kállai Quartet debuted in 2015 in Liszt Academy's Solti Hall playing musical pieces by Haydn, Bartók and Dohnányi.
Uniting the traditions of American and Hungarian schools, unique interpretations by Kállai Quartet conjure up the golden age of chamber music.
János Balázs' youthful vigour is paired up with his outstanding technical qualities and deep understanding of music. His performances are characterised by an unparalleled musical perspective, in the scope of which he dares, and is able, to voice and sound his own perspectives and interpretations. The solo evening of this Junior Prima Award winning pianist, performed at Franz Academy in 2014, was widely acclaimed and recognised by both the general public and critics.
Organizer: Section of Music of the Hungarian Academy of Arts
Jegyárak:1.000 Ft, 2.000 Ft