CAFe Budapest in Pesti Vigadó
2016. October 11.
By featuring ensemble mini's concert entitled "Bartók Beyond Borders", the 25th CAFe Budapest Contemporary Arts Festival presented its first event in Pesti Vigadó in 2016.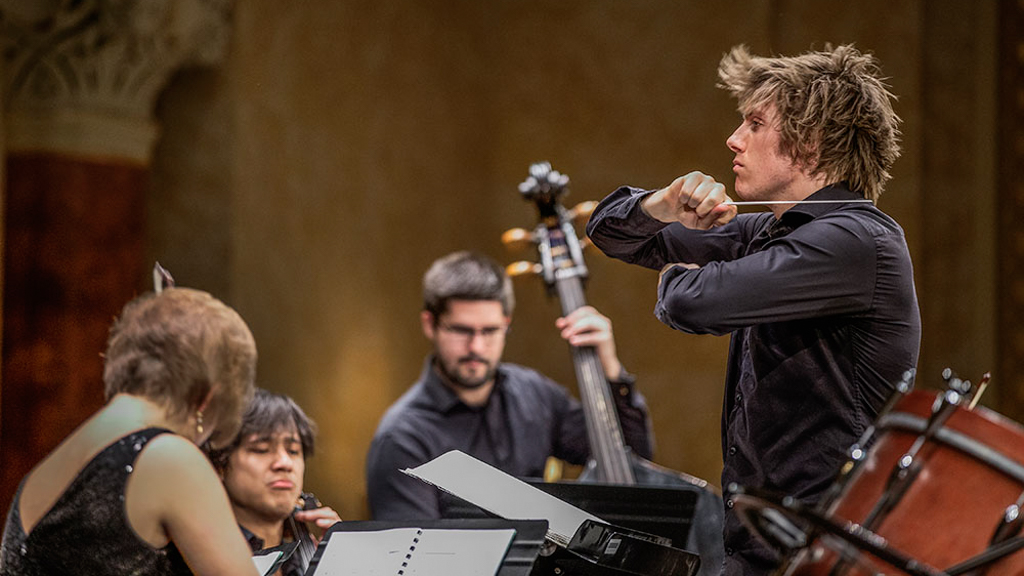 The Festival was organised at numerous Budapest-based venues between 7th and 23rd October, with Pesti Vigadó hosting several events just like it did in previous years. The first event staged in Pesti Vigadó, which took place on 9th October, featured ensemble mini in Vigadó's Ceremonial Hall and presented some of Béla Bartók's orchestra pieces, thereby commemorating the great Hungarian composer, who was born 135 years ago. The next Festival events hosted by Pesti Vigadó will include a performance presented by Danubia Orchestra Óbuda, conducted by Máté Hámori, which will invite children to the miraculous world of Béla Bartók's children's tales on 16th October in the scope of the program entitled "Bélamese (Béla Bartók's Tales)", and this will be followed by Zuzanna Elster and Anastasia Razvalyaeva's harp recital entitled "Eurydice's Dream" on 19th October.
Please, visit CAFe Budapest's website for more photos showing the events held in Pesti Vigadó.