Cultural Awards and Diverse Art Awards Conferral Ceremony in Pesti Vigadó
2017. March 20.
On behalf of Prime Minister Viktor Orbán, Minister of Human Capacities Zoltán Balog bestowed cultural awards and diverse art awards in Pesti Vigadó on the occasion of Hungary's national holiday of 15th March.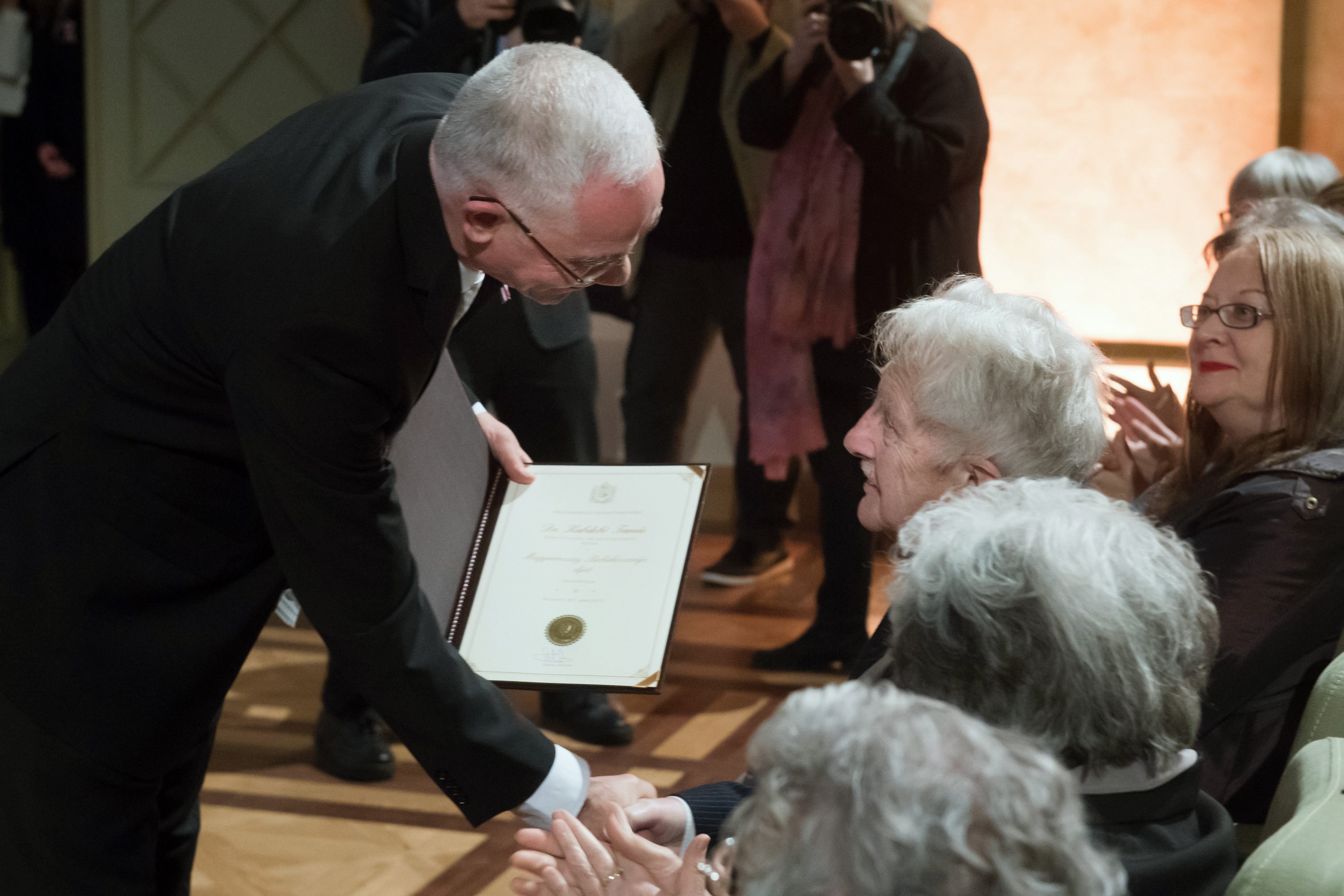 In his talk on the occasion, the Minister of Human Capacities highlighted that the building called Redoute, which once stood in the place of Pesti Vigadó, was an important site in the history of the Hungarian Revolution of 1848: the contemporary Parliament held its sessions in the Ballroom and in the Main Hall of the building, which was reason enough for the Austrian troops in 1849 to launch a cannon attack against Redoute thereby razing it to the ground.
"The rebuilding of Pesti Vigadó was a national concern at that time", Zoltán Balog added.
On behalf of Prime Minister Viktor Orbán, and in the company of Secretary of State for Culture Péter Hoppál, the Minister of Human Capacities bestowed the following awards: Laurel Wreath of the Republic of Hungary, Meritorious Artist of Hungary, Hungarian Artist of Merit, Balázs Béla Award, Balogh Rudolf Award, Jászai Mari Award, József Attila Award, Blattner Géza Award, Harangozó Gyula Award, Martin György Award, Erkel Ferenc Award, Franz Liszt Award, Ferenczy Noémi Award, Munkácsy Mihály Award, Márai Sándor Award, Táncsics Mihály Award and Bánffy Miklós Award.
The awards gala featured pianists János Balázs and Kamilla Tóth.

Photo: MTI/ Szilard Koszticsak