Éva Marton's Guests in Pesti Vigadó
2016. September 23.
The Members of the Jury of the 2nd International Éva Marton Singing Competition were given a tour of Pesti Vigadó on the occasion of their visit to Budapest.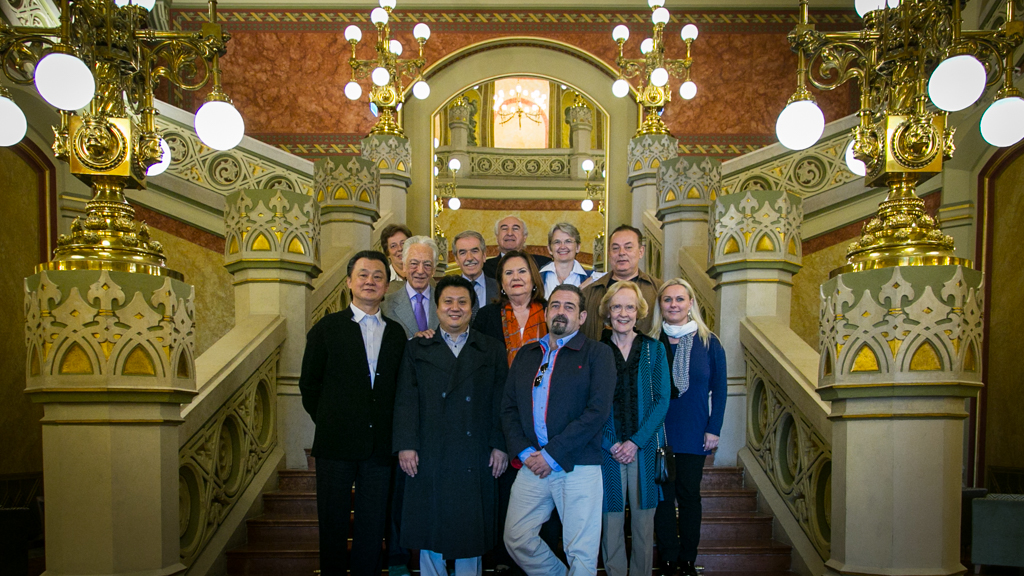 Before the final of the Singing Competition was held on 24th September 2016, Members of the Jury could acquaint themselves with the most important sights of Hungary. Pesti Vigadó is proud to have been selected as one of the destinations of this very busy visit: among other rooms in Pesti Vigadó, the Members saw the Ceremonial Hall, which once hosted the world premiere of Franz Liszt's oratorio entitled the Legend of Saint Elizabeth.