Painting and Calligraphy Exhibition "From the East" Opens
2017. April 13.
This exhibition provides a penetrating insight into some classical aspects of Chinese culture.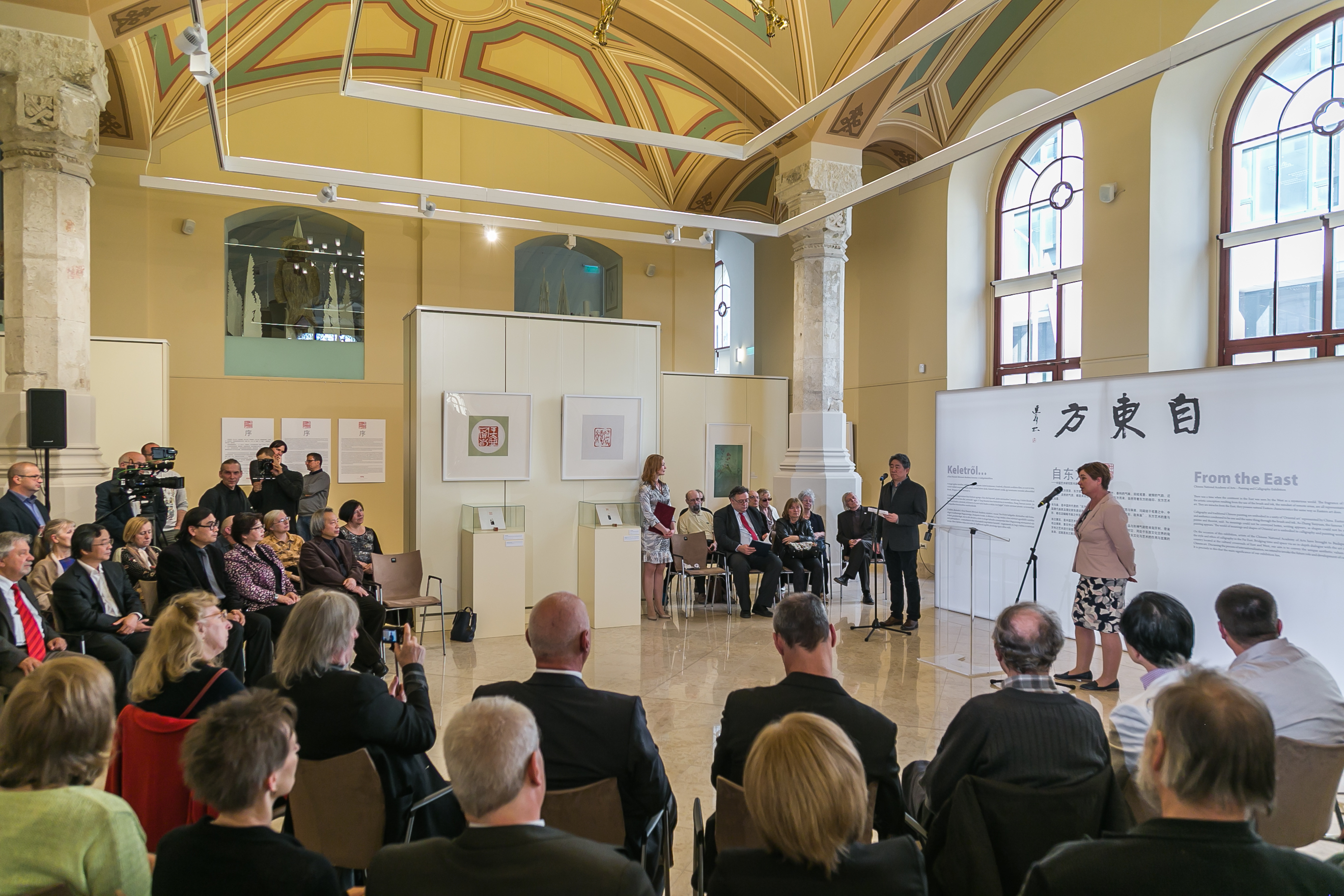 Once the West regarded the East as a mystical and mysterious world. Indeed, in Westerners, tea leaves, the wonderful scent of spices, the special brushes and ink, and the disposition of the dwellers of these remote lands all conjured up the image of the faraway East. All of these are wonderful creations by the East, which – by virtue of their nature – are characterised by oriental features. Very similarly to oriental art itself, which the Hungarian Academy of Arts and the Chinese National Academy of Arts jointly present in the scope of this exhibition.

At the opening, President of the Hungarian Academy of Arts Professor Emeritus György Fekete and Vice-President of the Chinese National Academy of Arts Tan Ping delivered welcome speeches, and the exhibition was opened by Hungarian Ministry of Foreign Affairs and Trade's Minister of State for Cultural and Science Diplomacy István Íjgyártó.
"The exhibited artworks reflect and epitomise the Chinese sense of beauty and Chinese artists' perspective of the world," Tan Ping explained in his speech.
The exhibition, located in Vigadó Gallery's ground floor and 5th floor exhibition halls, is open from 11th April to 31st May 2017.
For further information and details, please visit the website of the exhibition.