Pesti Vigadó Hosts Awards Conferral Ceremony for Hungary's Olympic and Paralympic Medalists and other Successful Olympic and Paralympic Sportspersons
2016. September 23.
On behalf of Hungarian President János Áder, Minister of Human Capacities Zoltán Balog conferred awards to Hungary's Rio 2016 Olympic and Paralympic champions, successful sportspersons and their trainers.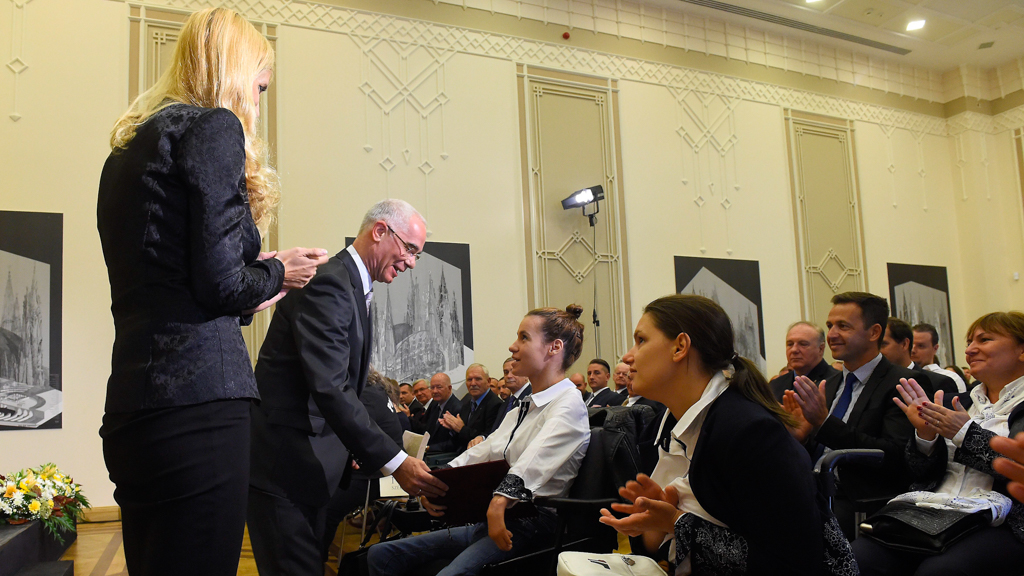 At the award ceremony held in Pesti Vigadó's Makovecz Hall, Hungarian Order of Merit and Hungarian Cross of Merit decorations were conferred and Minister's Certificates of Appreciation were also awarded. The Minister of Human Capacities, who is also responsible for sports affairs, explained that the Hungarian public is quite unrealistic when it comes to the acknowledgement of sporting success: the majority only appreciates first places and gold medals. "Hungary's Olympic and Paralympic sportspersons have set an excellent example and the celebration of their successes brings the entire nation together. The issue of sport is of national strategic importance for this country, and our goal is to become a sporting and sportingly fair nation," the Minister added.
Pesti Vigadó feels highly privileged that the awards conferral ceremony following the Olympics and Paralympic Games took place at its premises, which formerly hosted sports association events, national awards and grants conferrals as well as international sports events and world congresses.
Source: Hungarian News Agency
Photo: Hungarian News Agency / Tamás Kovács