The Age that We Speak Of
2017. February 10.
This article, written by Miklós Fáy, discusses Alessandra Ferri's career apropos of a performance by the Royal Opera House.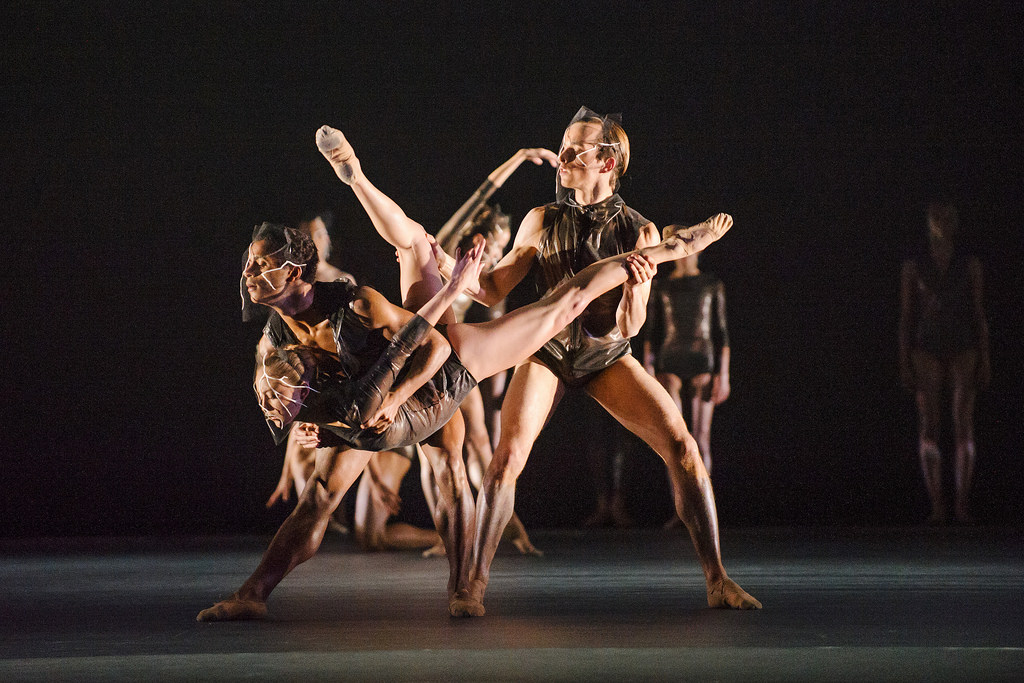 In the 1980s cultural life of Eastern Bloc Hungary, one of the rare occasions of getting an insight into Western televised performances was watching Alessandra Ferri in Romeo and Juliet with Frederick Ashton's choreography. Alessandra Ferri's skin was white, she had bags around her eyes, her hair was long and she looked somewhat like a drowned corpse. But she danced like a Juliet should. Or even better! Since then time passed, and now she does not dance like a Juliet and – as a compensation for this – she no longer looks like a drowned person. She plays Virginia Woolf and Mrs. Dalloway in London, but not only in the London London but also in our Budapest-based London – in other words, in the live performances broadcast in Pesti Vigadó.
Joking apart: this 1980s performance was such a miracle that it should have been witnessed by masses of the Hungarian audience – on the one hand, for the dance itself and, on the other hand, for the numerous lessons to be learnt from it. The Milano-born Alessandra Ferri was the youngest prima donna of the Royal Ballet at the age of seventeen. She danced the roles a star like herself could dance including those of Juliet and Giselle, and she won all the awards she could, and then she was contracted by the American Balett Theater lead by Baryshnikov. Following this, she sang in La Scala in Milano thereby eventually returning home, which constitutes just the usual life and career of opera singers. This happened in 2007, in her 44th year in opera life; others in that part of their career usually say that they want to spend more time with their families rather than saying that they cannot cope any longer, their joints ache and no longer work and that they will never again be who they were 25 years ago. She gave up doing the warm-up activities, she finished limbering up and relaxing her muscles – she stopped doing everything like this. But this is normal: people get old even if they stay young in their soul or in their spirit. In fact, their soul and spirit also become old but they fail to realise this. I cannot recall meeting any people above 50 years of age claiming that they are not in their 20s in spirit, or even only in their teens.
Apparently, the main thing is the body, nothing else. Alessandra Ferri's body could accommodate to rest, and was able to take up work later, and now she anew dances on the stage of Covent Garden, and she again appears all over the world thanks to the live broadcast. At present, she is almost the oldest prima donna of the troupe ever. She is not a queen pushed on the stage sitting on her throne, theatrically covering her eyes. Her legs lift, stop and stay where they should, and this happens not so smoothly or softly as it happened back then, so many years ago – but that is exactly what makes this so beautiful. She no longer plays young girls but she plays Mrs. Dalloway or Virginia Woolf in the first and third acts of the three-act Woolfworks. And I am seriously sad and also happy when I say that I am not amused by the second act, which is Orlando, and that is not because anybody in the troupe has suddenly forgotten how to dance. Nobody in the group has a more expressive face than hers, nobody else's movements convey so much weight, meaning, and life as hers. Nobody else is as calm on stage as her – she knows that she is already over the hardest part of her career, and that she has nothing to worry about. Because this is what all this boils down to: she no longer dances the way she used to 30 years ago, she dances the way she dances now. And that is what makes her dance so phenomenal.
Source: faymiklos.hu.