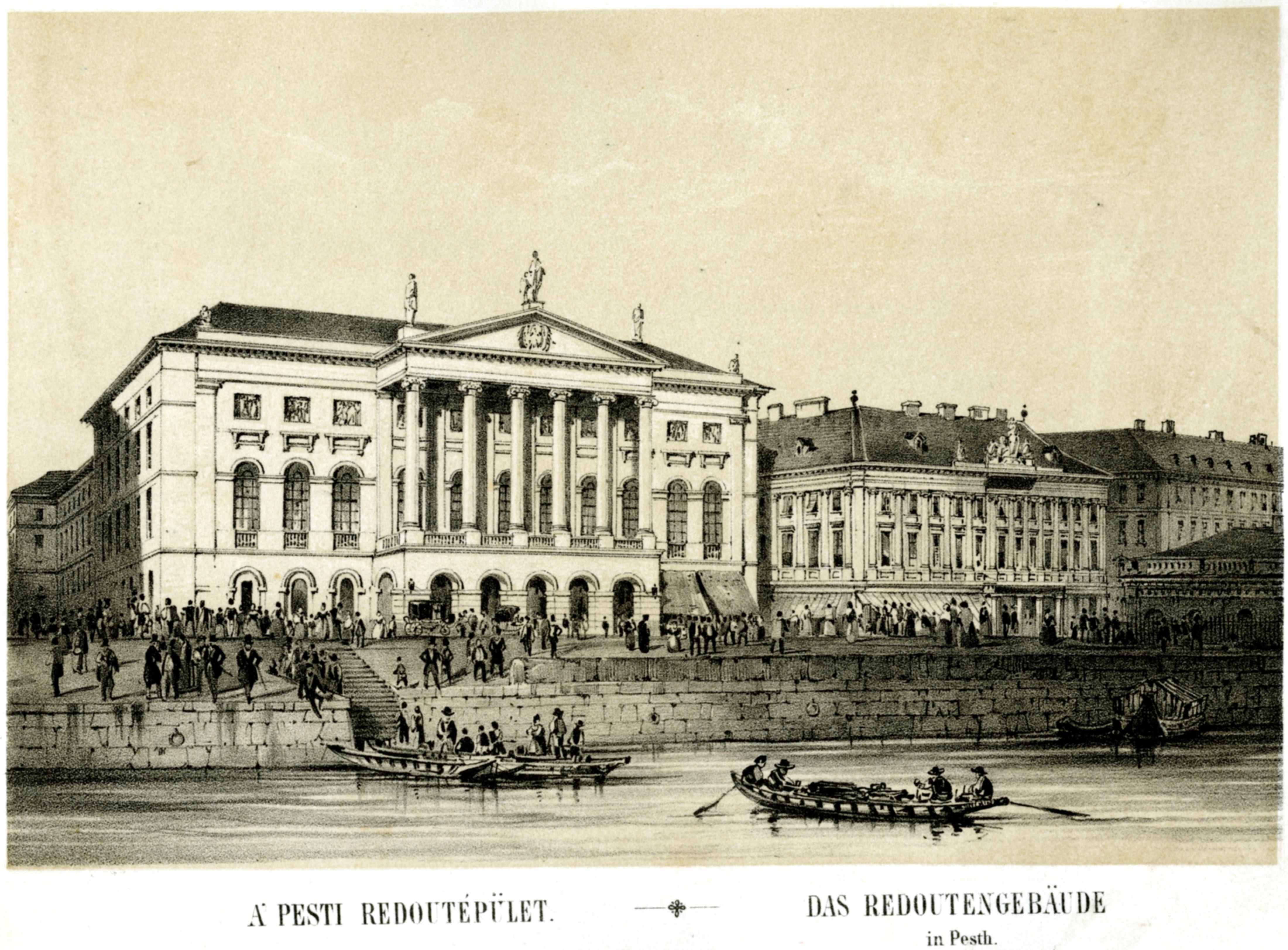 Free-to-visit exhibition opens in Pesti Vigadó's Reception Space to commemorate this special birthday
Later to become a definitive landmark in the town of Pest, one of the finest achievements of Pest-based classicist style buildings called Redoute opened on 13th January 1833. Redoute, designed by Mihály Pollack, soon came to be recognised as a much-cherished venue for holding diverse cultural, public and social events. Apart from this, Redoute also functioned as a concert hall, where Johann Strausses (Jr. and Sr.), Joseph Lanner and Franz Liszt also gave concerts. In addition, the Art Society of Pest also organised the first Hungarian exhibition of contemporary fine art in this building in 1840, and the same walls also housed the first representative parliamentary session in 1848. During the Hungarian Revolution of 1848, at the time of the siege of Buda Redoute was unfortunately completely destroyed.
Drawing a portrayal of the history of the building that formerly stood at the same place as Pesti Vigadó, the exhibition entitled Redoute 185 can now be visited for free. The showcasing, which is closely connected to Pesti Vigadó's permanent exhibition entitled the Timeline of Pesti Vigadó, is open to visitors until 4th February 2018.
Photo: FSZEK