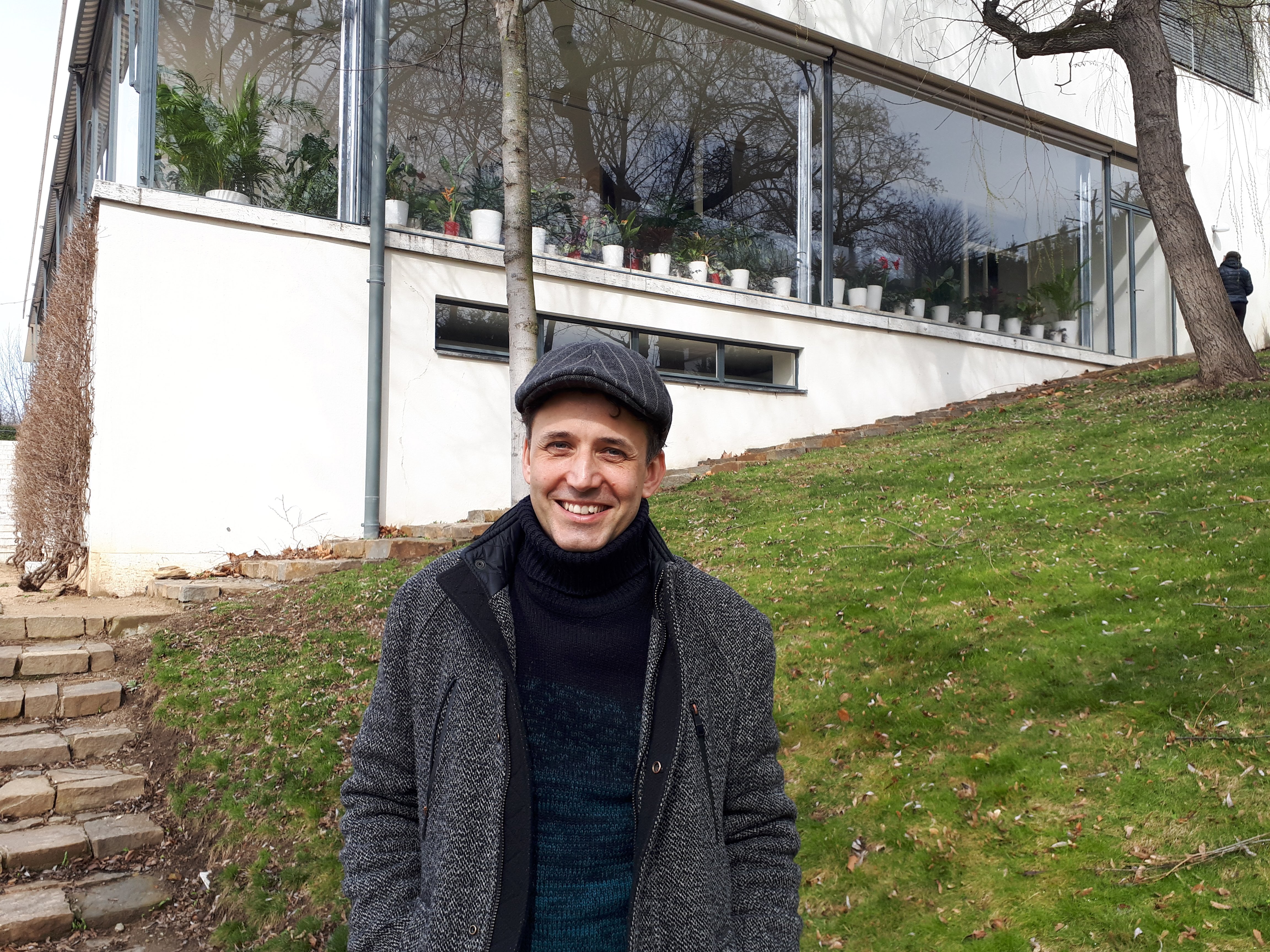 "I usually call myself an architectural storyteller..."
Are you one of those who admire the architectural beauties of Budapest and Hungary? The facades of buildings located in Budapest and elsewhere in Hungary feature numerous small architectural details and offer several so-far unknown mysterious and romantic stories. Founder of Hungarian blog 'Urbanista' Dávid Zubreczki, who posts writings about architecture, buildings, design and art on his own blog page, is giving a historic walk tour of Pesti Vigadó's building 11th and 18th October 2020. This event will feature never-before heard information about this magnificent spot.
How and why did you become interested in urban architecture?
During my secondary school studies, I was primarily interested in nature and environmental protection, so I continued my studies at Szent István University's Institute of Nature Conservation and Landscape Management. During my university years I learnt quite a lot about urban environments and landscapes, and I became increasingly interested in this topic. I did not have many courses about architecture, but the ones I attended were extremely exciting. The lecturers, including Hungarian architects Imre Makovecz and Gábor Reischl, introduced us mainly to traditional folk architecture and organic architecture rooted in it. It is thanks to these lectures that I grew interested in these topics.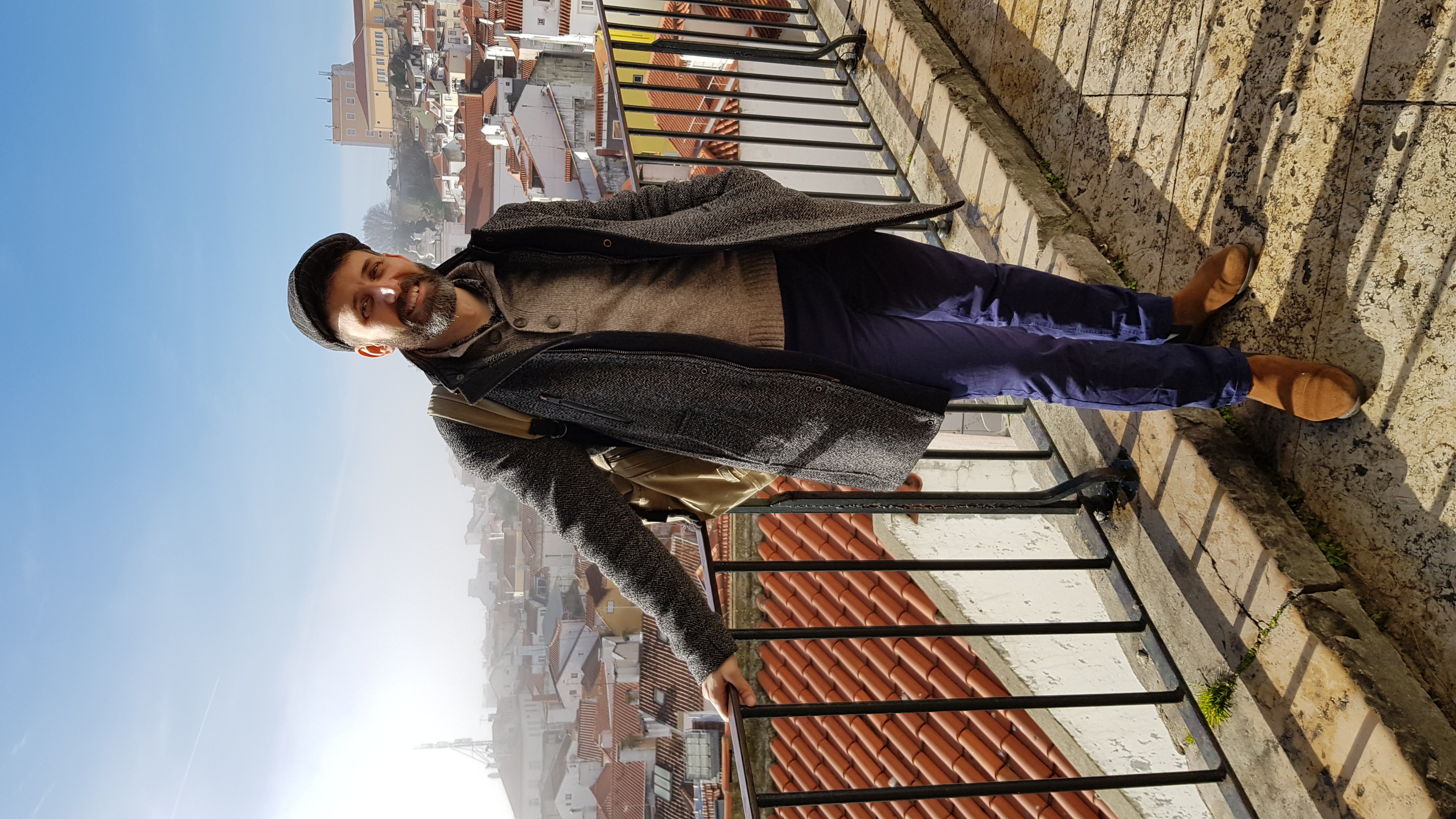 What about the countryside? Are you interested in man-made buildings in these regions, too, or do you find the intactness of the landscape and nature also interesting?
I had been interested in nature before I was interested in built environments. I have been involved in bird-watching since my early childhood, I even passed a bird ringing exam, and I went to a lot of research camps. These days, I am not so much involved in this activity any longer, but if I see a rare animal or plant species, I suddenly go back to being a child and I can be really fascinated about such an experience.
Can you tell us which Budapest-based building you like the most? And which is your favourite building if we are talking about non-Budapest locations?
I am not so good at telling what I like the most: if I deal with something, I can really be captivated by my interest and, for some time, this very something will be my favourite. A month passes, and then my interest already lies in something else. Right now I am working on a book featuring walks in Budapest-based churches. This explains that my favourite building in Budapest right now is the Inner City Parish Church, also called the Church of the Blessed Virgin Mary (in Hungarian: Budapest-Belvárosi Nagyboldogasszony templom). It is unbelievable that the church features two thousand years of architecture: its foundations originate from the times of the Roman Empire, it has Romanesque and Gothic walls and frescos, Renaissance pastoforium niches, a mihrab cell from Hungary's Turkish occupation as well as numerous Baroque, Copf, Classicist and Neo-gothic, Neo-baroque, etc. style extensions. And on top of all this, we find exciting contemporary additions. The whole building is like a living exhibition hall of art history. If I want to name a non-Budapest based building, I will first mention the church in Velemér (Hungary). Not because this building is also a church but because I have been attracted by this place for at least 25 years, and I keep coming back to it from time to time.
Which architectural era or style is the closest to you and why?
In this case too, my viewpoint is the same as in connection with buildings. I am drawn to different styles every time. But I am attracted the most to the 20th century if we interpret this age in broad terms. The explanation is easy: this style surrounds us. But I like Secession just like I adore art deco. When I was in Dessau to celebrate the 100th anniversary of the foundation of the Bauhaus school, I was captivated by this style and its magic. It is hard to believe that the campus was designed by Gropius in 1925. It is likewise difficult to imagine the depth of the intellectual workshop that operated here and how many links this workshop has with Hungary. And I am not thinking only of László Moholy-Nagy and Marcell Breuer in this context. In the twin villa of Kandinsky and Klee, one finds the photo of Hungarian music composer Béla Bartók, who stayed and performed here. At the same time, the town of Dessau boasts of a treasure of landscape architecture, which is much lesser known but is quite unique: it is no other place but Duke Leopold's English garden from the 18th century, which is also known as the Garden Realm of Dessau and Wörlitz. I am as much fond of landscaped gardens as I like the modern architecture of the 1920s.
When you are abroad, do you tour the place and admire its architecture with the mind of an "urbanist"?
I can never abandon this interest of mine, not even for a short time. For me, this is what makes an unfamiliar place especially interesting. The majority of my travels is study and field trips. But even if I go on holiday, I usually and typically find something very interesting during those journeys.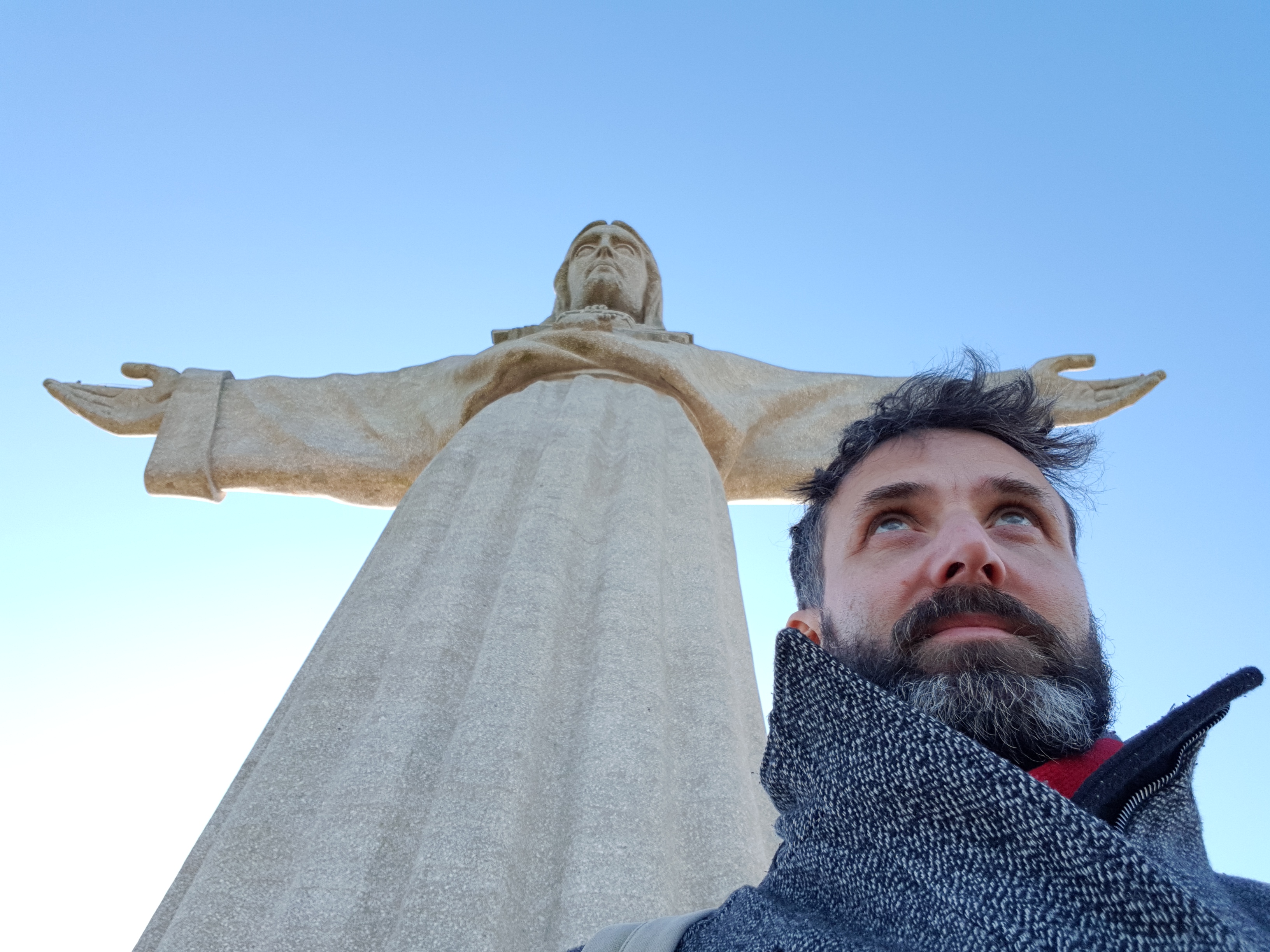 What is your opinion about Hungary's numerous abandoned and dilapidating countryside palaces and country houses?
The situation of the country houses is not absolutely hopeless. Thanks to their sizes, these buildings are more likely to be bought by people who can invigorate these spots. But as far as palaces are concerned, I am really pessimistic. These building were constructed for a lifestyle no one keeps pursuing these days. In connection with them, the biggest problems is not their restoration but how to fill them with life. Hungary has so many palaces that it is in fact impossible to reconstruct and renew all of them in a historically faithful manner or to use them, possibly including their parks, in line with expectations associated with such historic buildings. One can only hope that at least the most outstanding of these buildings will be saved and will be capable of hosting a befitting function in the future. I have recently visited the Aszód-based (Hungary) Podmaniczky Castle. The enormous building has been empty for years. However, it was comforting to see that at least the roof above its unique Baroque style ceremonial hall will soon be replaced, which will prevent the building from its otherwise inevitable decay and dilapidation. Still, it remains to be seen when and for what purpose the entire building complex can be revitalised.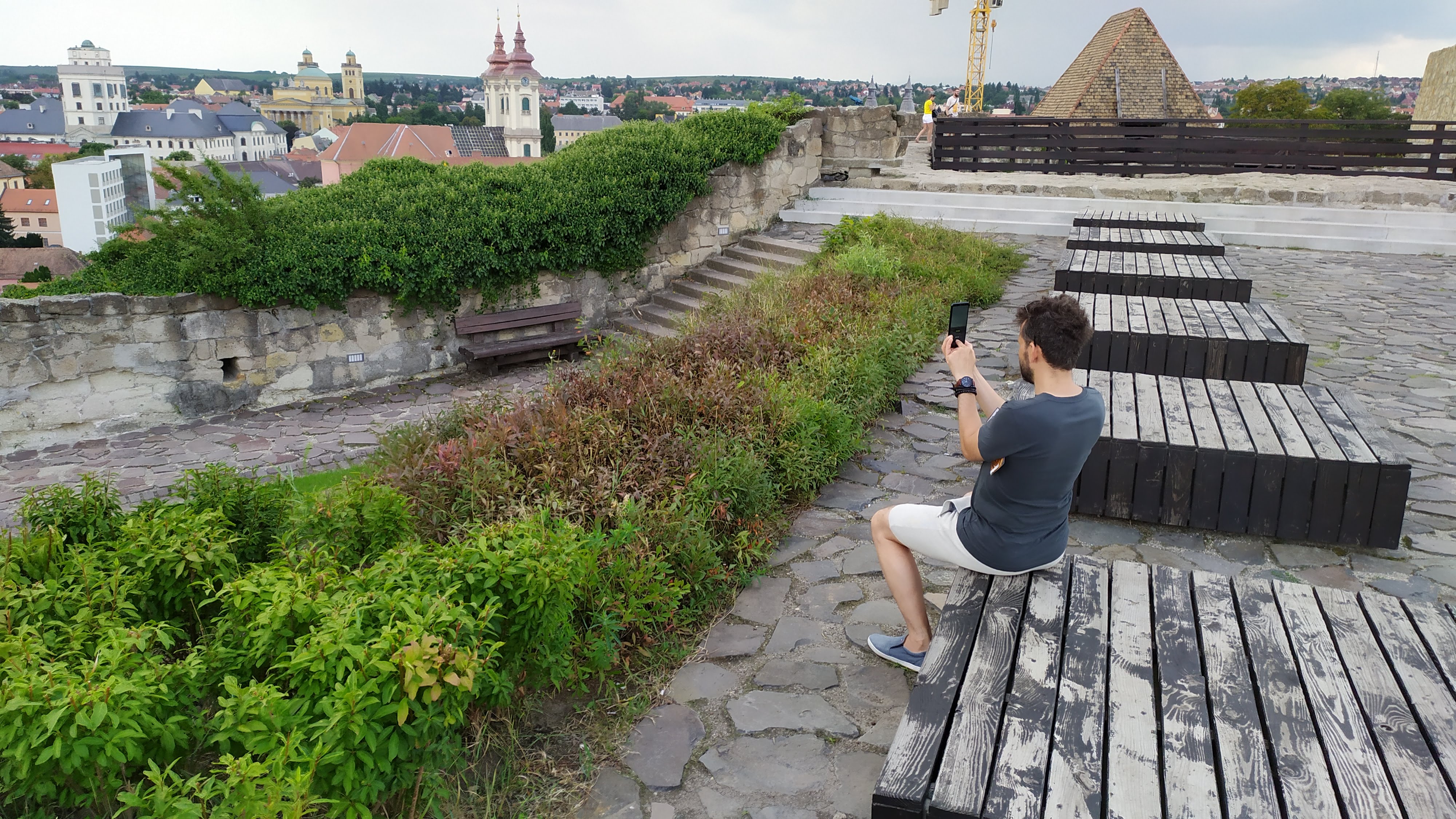 To what extent do you think a region-specific country house and a Baroque palace offer similar values?
Both can be beautiful and exciting to the same extent, especially if we examine them jointly with their environments. It would be popular to say that the values associated with them are equally precious. Yet, a Baroque palace in its original beauty, and in particular if its garden is also reconstructed, is in fact more valuable. This is primarily so because a palace and its environment constitute one single entity, whereas the country house is only a small part of a bigger unit. Such a house is but a tiny part of an older village, from which older part only this house has remained to live to tell its story. I can compare this to the following: this situation is just like as if from the garden surrounding the palace only a beautiful tree or the fresco of one the rooms would have survived. Certainly, if we look at such complex folk architectural remains as, for example, the old town of Csongrád (Hungary) or the Őrség region based Pityerszer, then those places can successfully compete even with the most famous palaces: and not only in their beauty but also in their importance in Hungary's architectural history.
Around what theme are you going to structure your historic walk tour of Pesti Vigadó's building?
I usually call myself an architectural storyteller and this is especially true to my historic walk tours. The focus will fall on architecture, and historic persons will probably be less in the limelight than usual. But I will try to call visitors' attention to as many details and interesting facts as possible. I like connecting buildings with their contemporary surroundings so that the audience does not come to regard these spots solely as lonely historic and protected monuments. I would like us to imagine the contemporary town, street and traffic surrounding these buildings. Also, I will do my best to present my talk as I always do: leaving behind professional rigour and out-of-place seriousness.
Have you got your favourite part in Pesti Vigadó's building or a story connected to this spot that you will definitely show and present to the audience during your walk tour?
I was very thankful that after the publication of my blog about Pesti Vigadó one of the readers wrote that, on one of the photos by János Bődey, he discovered a lamp – very simplified in its current form – the original of which was designed by Hungarian architect Miklós Ybl and whose photos are kept in Vienna. Even if this is a minor detail, it makes me happy to see that readers form such attachments with one of the parts of Pesti Vigadó's building.
What feelings and thoughts did you have when you first visited Pesti Vigadó?
It is very interesting to realise that today I do not know to what extent I earlier perceived the building differently from the way I see it now: I regard Pesti Vigadó the first masterpiece of unique Hungarian style buildings. But I still remember that when I was a child and I first visited Pesti Vigadó, this place was only one of the many palaces located in Budapest's city centre. I liked it, but I simply found it splendid just like I found many other Budapest-based buildings beautiful. At that time, I did not feel in what way Pesti Vigadó was special or different. It is important for me not to forget this feeling, and it is only in possession of this experience that I can truly present the values of Pesti Vigadó's building to my audience: I must bear in mind that at the beginning of the walk tour not everybody will realise the assets and values Pesti Vigadó's building possesses.
Historic Walk with Dávid Zubreczki
Date: 2 p.m. on 18th October