Mosaics from Pesti Vigadó's History
From the very beginning of its existence, mankind has been looking at the sky in awe and wonder and has been longing for the freedom enjoyed by winged creatures. This ages-old daydreaming became a reality in the 1700s, when the first hot-air balloons rose into the air. Later, at the beginning of the 20th century, it was already an increasing number of aeroplanes that conquered the endless-looking skies. Soon after this, contemporary developers of vehicles of air transportation, which were then capable of flying shorter distances above dry lands, found newer and newer challenges to overcome. As those wishing to conquer the skies came from either France or England, the English Channel situated between the two countries served as a distance to be defeated by both nations.
The French Louis Blériot was no exception: on 13th July 1909 he flew over the 42-km-long distance between Étampes and Chevilly in his 300 kg Bleriot IX Monoplane of his own design. His successful flight immediately made him celebrated. Trusting the three-cylinder 25-horse-power Anzani engine in his aeroplane, he undertook to fly over a distance of 33 km over the sea, which journey was quite dangerous given the lack of proper navigation equipment and bad visibility conditions. In the early morning of 25th July 1909, in the history of aviation, the first longer-distance flight over the sea took place, which made Blériot world famous.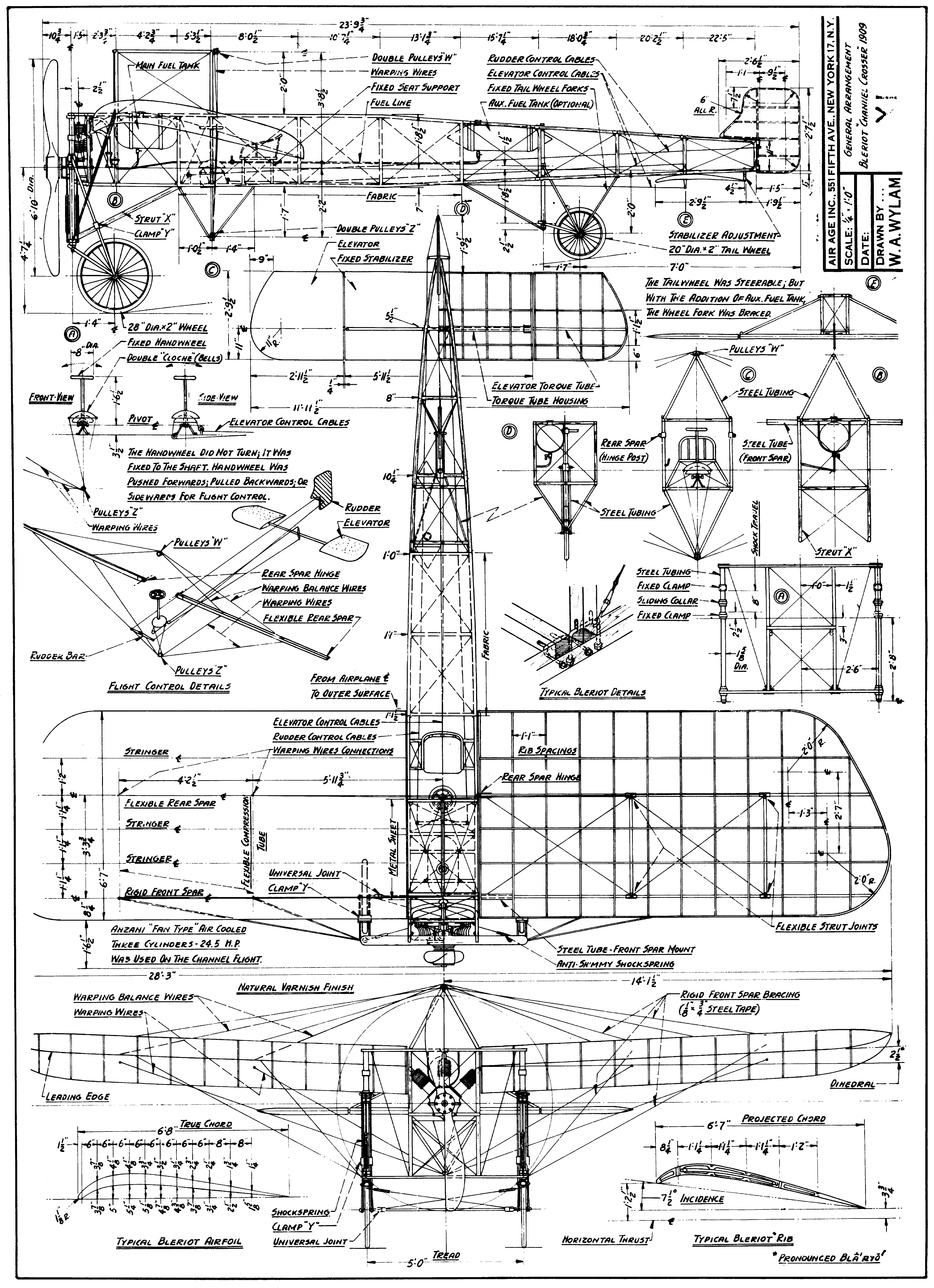 Seizing the opportunity, Blériot ventured out on a tour in the same year to introduce his monoplane at as many places as possible, thereby providing contemporary entrepreneurs engaged in conquering the skies with great impetus. At the invitation of the Hungarian Aero Club, he visited Budapest (prior to paying a visit to Vienna) in the autumn of 1909. He introduced his aeroplane in Pesti Vigadó's Great Hall, then in the field of Rákosmező he rose into the air in his aeroplane in front 200 thousand people, which event marked the first successful take-off and flight in Hungary. In turn, his flight prompted Hungarian aviation fans to carry on with their attempts.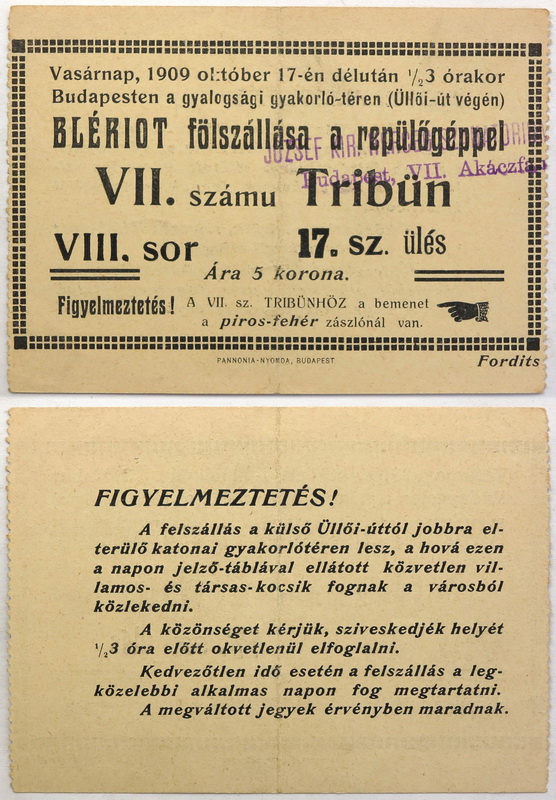 But the joint history of Pesti Vigadó and flying did not come to an end in that year! On the basis of contemporary plans, and organised by Pesti Vigadó Nonprofit Ltd. and the Hungarian Vintage Glider Club, a reconstructed version of Blériot's IX Monoplane, capable of flying, was showcased in Pesti Vigadó in 2016 so that flying enthusiasts could again greet and marvel at this aeroplane, which is nothing less that a real milestone in the history of aviation.