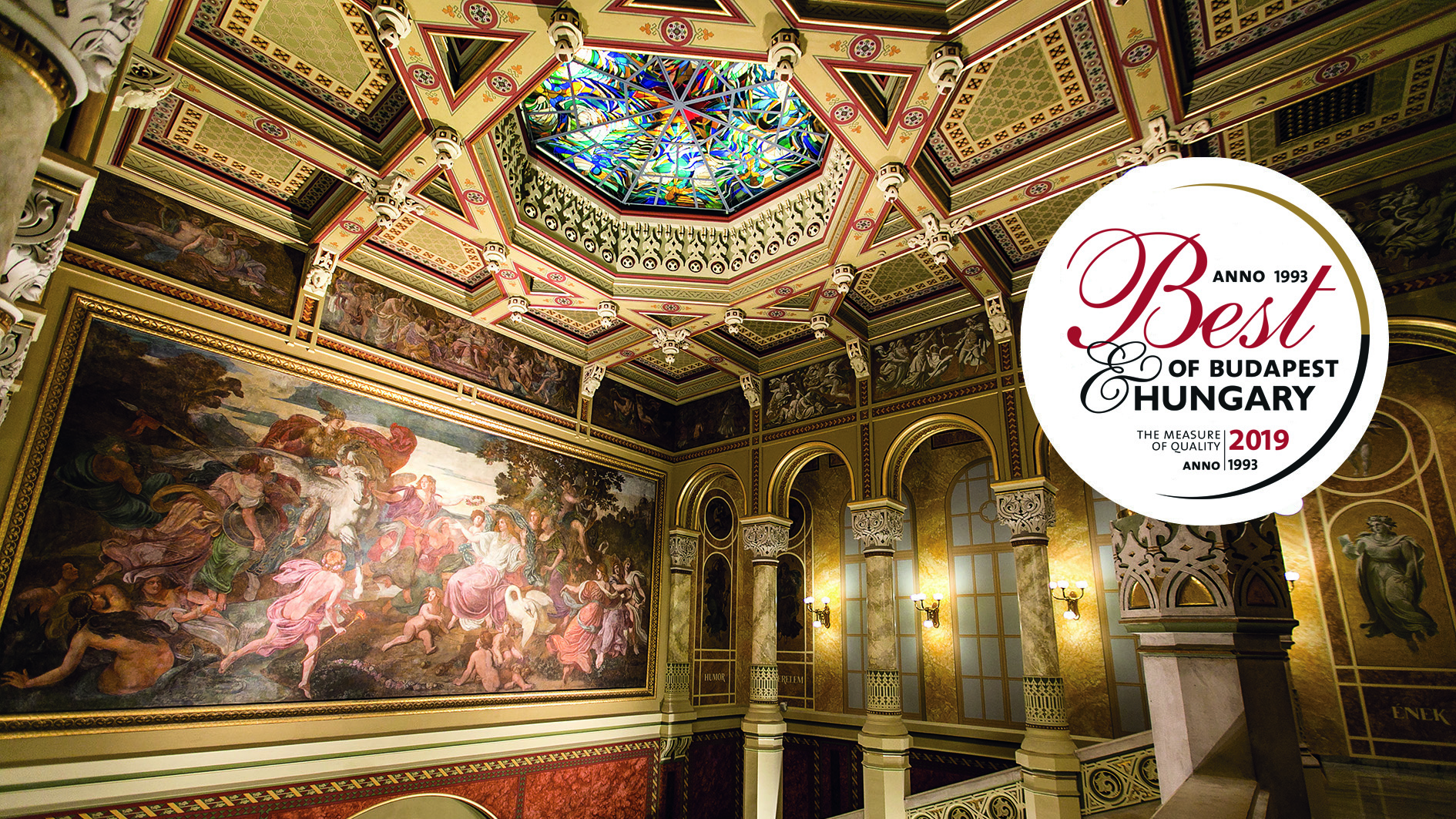 Pesti Vigadó Receives "Best of Budapest & Hungary" Award
For the Fourth Consecutive Time: Pesti Vigadó again features among those acknowledged by the general public and the profession
Based on its performance in 2019, Pesti Vigadó, which also functions as the seat of the Hungarian Academy of Arts, has again been recognised by the award "Best of Budapest & Hungary" in the "Best Conference and Event Locations" category. Pesti Vigadó would like to take this opportunity and congratulate all of Pesti Vigadó's colleagues on the occasion of winning this award, and we also wish to thank our visitors and guests for their votes and support.
The Best of Budapest Award was founded in 1993 by Budapest Week Publishing in order to acknowledge those Budapest-based service providers that continue to offer constant high quality services. The awardees include a large number of four- or five-star hotels and restaurants in Budapest (separately listed according to category) and also those service providers that offer useful services to the residents of Budapest or to those visiting the capital city thereby simplifying their life or stay in Budapest and thus improving the quality of their everyday experience of the capital city. What makes the award even more precious is that it is conferred by a professional committee based on the opinion of the general public and the profession.
Pesti Vigadó has received the award for the fourth consecutive time.