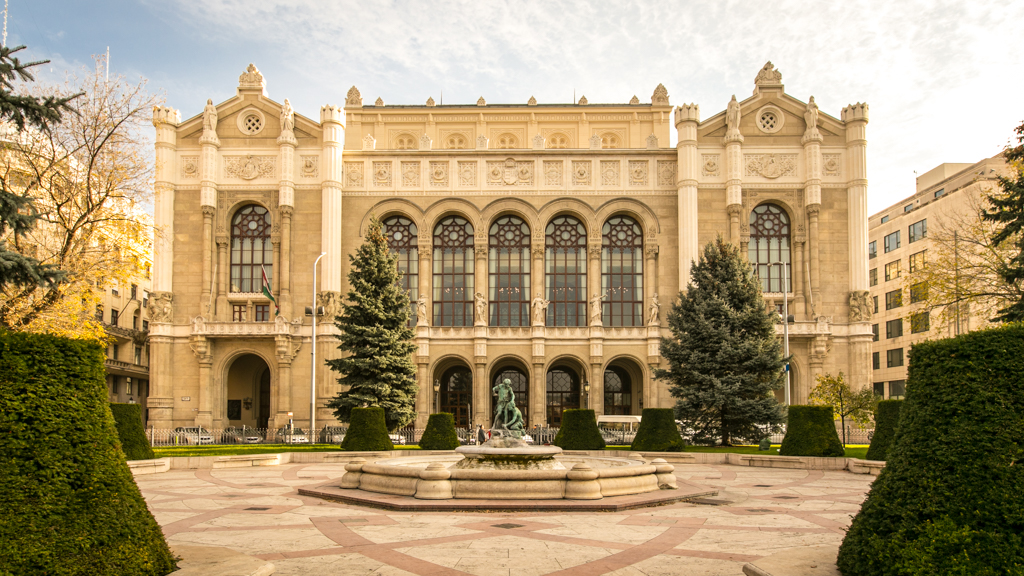 Information for Pesti Vigadó's Visitors
Dear Visitors! To prevent the further spread of COVID-19, which sadly has been with us for over half a year now, we will be introducing the following rules at the Pesti Vigadó starting from 1 September 2020:
It is compulsory for everyone to wear a face mask (covering both nose and mouth) when entering the building and when in it. During opening hours we provide masks for sale at the Ticket Office.
When entering the building, everyone (audience, performers, organisers, photographers, etc.) will be checked for body temperature using a non-contact thermometer, and no one with a temperature of 37.5 ℃ or higher will be allowed in.
Hand sanitising equipment has been placed at various points in the building, and it is compulsory to use it when entering the building.
We do not allow the sale of CDs, or permit anyone to request autographs from performers, or to approach performers to congratulate them, or to take group photographs, or to otherwise meet the performers in relation to a show.
At the ticket office, reception desk, cloakrooms and bar, a distance of 1.5 meters from other people must be observed at all times, as must the maximum number of people allowed at any one time in the lifts and the exhibition halls.
Please read our latest house rules, which have been adapted to meet the requirements of this changed situation.
Due to the new entry rules, the audience should expect performances to occasionally start later than advertised.
If you are experiencing flu-like symptoms or think you may have a viral infection, we ask that you kindly remain at home and do not visit the Pesti Vigadó.
We have introduced the above rules in the interest of the health and safety of us all. We are counting on your kind co-operation in terms of complying with these, and we thank you in advance for your patience, understanding and flexible attitude!