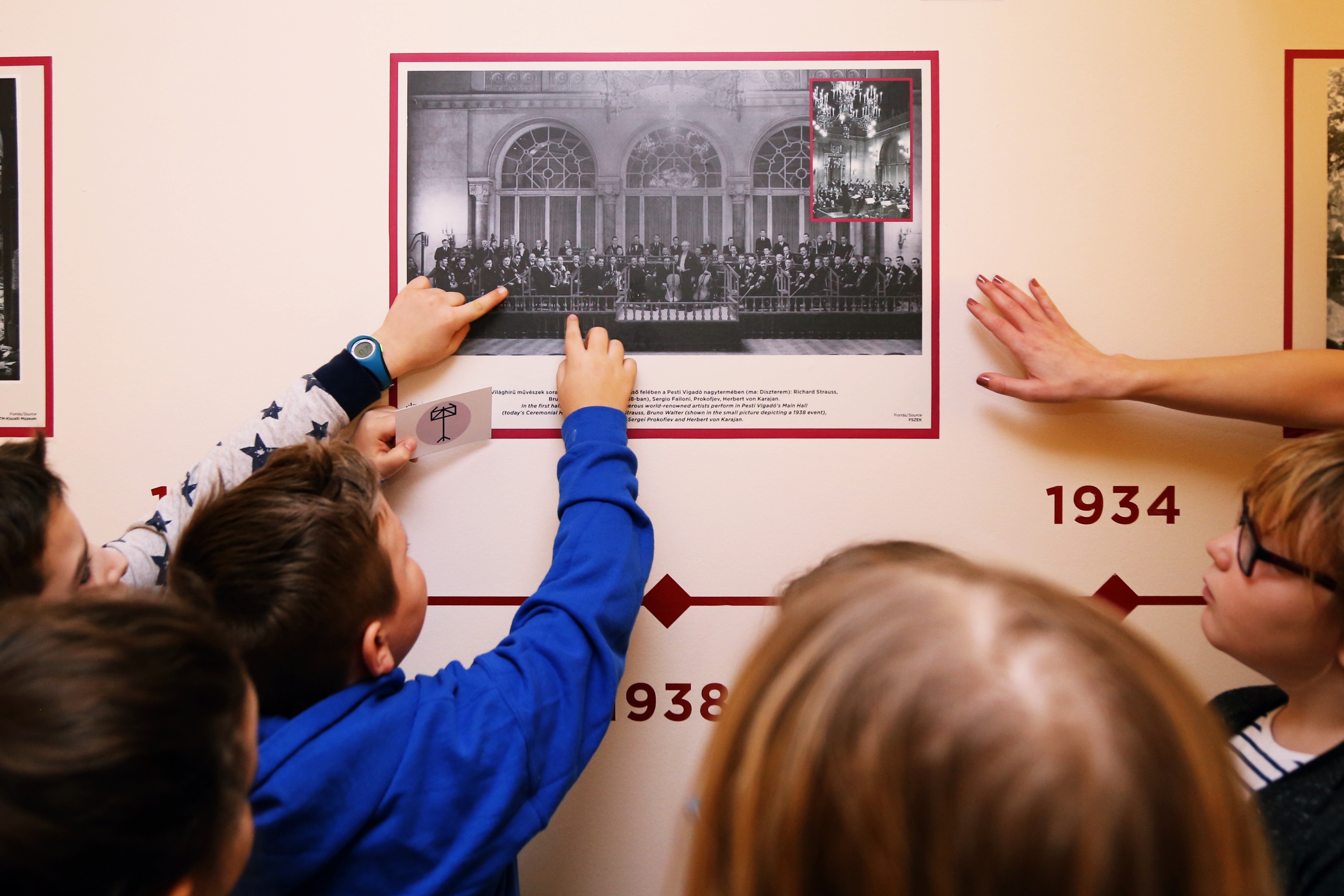 Novel Activities in Pesti Vigadó's Experiential Pedagogy Package
Since autumn 2020, Pesti Vigadó has been awaiting its young visitors with not fewer than 7 museum pedagogy activities.
These activities take classes and groups partaking in such programmes to Pesti Vigadó's contemporary art exhibitions and wonderful historic parts of the building while participants also travel in space and time: in the scope of these activities young generations will be provided with information about the life of exhibiting artists and the techniques applied by them, will be offered numerous opportunities of interpreting contemporary art, and will also be acquainted with Pesti Vigadó's building and the historic events related to it.
Pesti Vigadó invites young generations from upper kindergarteners to secondary school finishers to take part in its museum pedagogy activities: younger children are taken to the world of fantasy and tales, while older generations are offered activities helping them with their studies for history classes and with counselling in choosing their future careers. These activities invite participants to use their imagination and to perform creative work. Activities intended for lower primary school students and upper kindergarteners are centred around two characters appearing on Hungarian painter Károly Lotz's fresco situated in Pesti Vigadó's Ornamental Stairway: the figures of Fairy Ilona and Prince Árgírus. Also and continually available are Pesti Vigadó's popular activities in the scope of which young participants are invited to discover the building and its history.
Also included among such activities is Pesti Vigadó's highly popular on-site history class, which – in a renewed form – addresses the events of the Hungarian Revolution of 1848 and has been very warmly received by its audience. In a playful way, this much-liked activity involves participants to re-enact and re-visit events, characters and venues familiar to them from history classes. For upper primary and secondary school students, Pesti Vigadó is also planning to organise a thematic day in March 2021 dedicated to the history of the Hungarian Revolution of 1848. As a novel initiative, July 2021 will see Pesti Vigadó's creative summer camp intended primarily for lower primary school students.