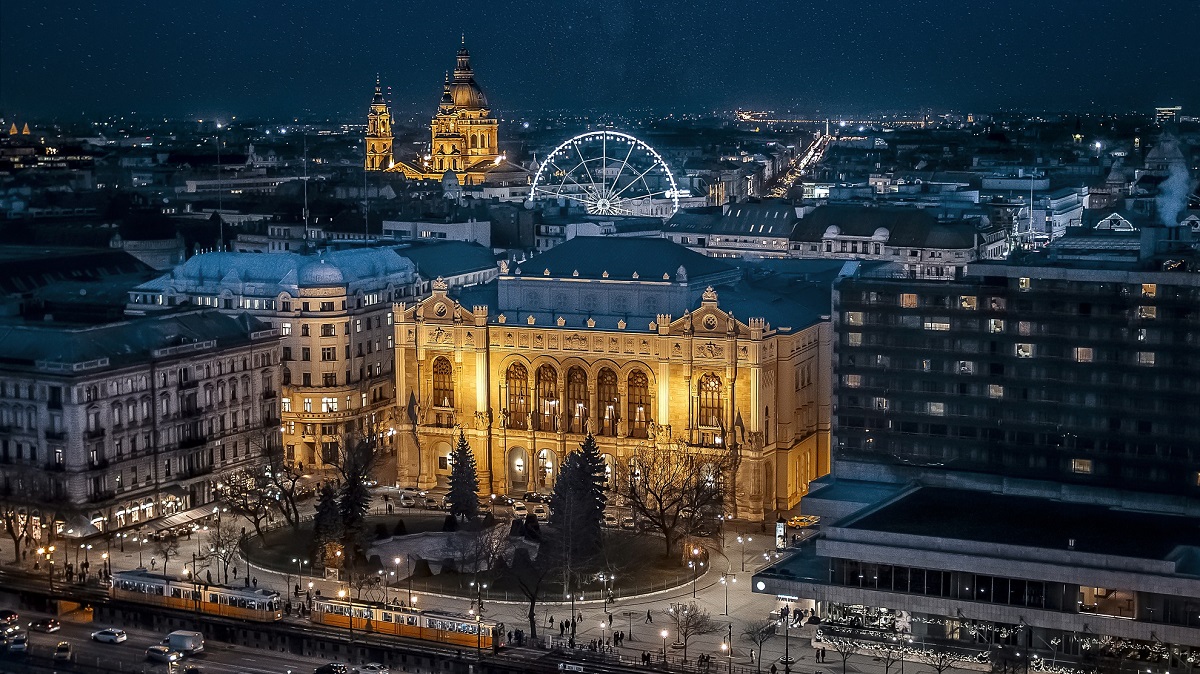 From 24th June 2020, Pesti Vigadó offers discounted ticket prices to its visitors.
After a period of three months of involuntary closure, and with a special view to health safety precautions, the Frigyes Feszl designed Pesti Vigadó is again open from 24th June 2020. In this past period, the building itself and its exhibitions could only be visited in the scope of online virtual walks. However, from the day of Pesti Vigadó's reopening the building and its exhibitions are again accessible to the general public in person.
Please, kindly note that from 24th June 2020 until 16th August 2020, Pesti Vigadó is open between 10.00 a.m. and 5.00 p.m. daily.
During the summer period, Pesti Vigadó offers special concessions: combined tickets, which entitle visitors to enter all halls, rooms and spaces accessible to the general public in the historic building as well as enable visitors to tour all exhibitions showcased on the premises, are available at a price of HUF 500 until 31st August 2020 in place of the original price of HUF 2,500.
There is also a Price Draw for visitors: adults can win annual season tickets to exhibitions, while children – if they are lucky – will be presented with tickets to diverse events.
With a view to health safety precautions, you are kindly requested to observe the following rules:
After entering the building, you are required to apply hand disinfectant.
When visiting the building, please use a mask or scarf that covers your mouth and nose.
When inside the building, make sure you observe the social distancing of 1.5 metres. Also kindly note that from different households a maximum of 4 people are allowed to be concurrently present in the lifts.
When purchasing tickets at the Ticket Office, only one person per group or family is invited to stand in the queue. Please, use contactless payment methods if possible.
For your safety, the following precautionary measures have been imposed:
All staff entering visitor-accessible spaces is required to wear masks.
At the Ticket Office, a plexi wall partition has been installed to guarantee the safety of both customers and staff.
The number of concurrent visitors concerning every exhibition hall has been determined. This number is displayed at the entrance to each hall.
Visitor-accessible spaces, toilets, lifts and stairs are regularly disinfected with special care.
If you are planning to pay Pesti Vigadó a group visit, please notify us of your arrival in advance. For that purpose, you are kindly asked to contact us by e-mail at turizmus@vigado.hu if you are planning to do a historic walk tour, while in the case of intending to visit exhibitions, please write to us at galeria@vigado.hu.