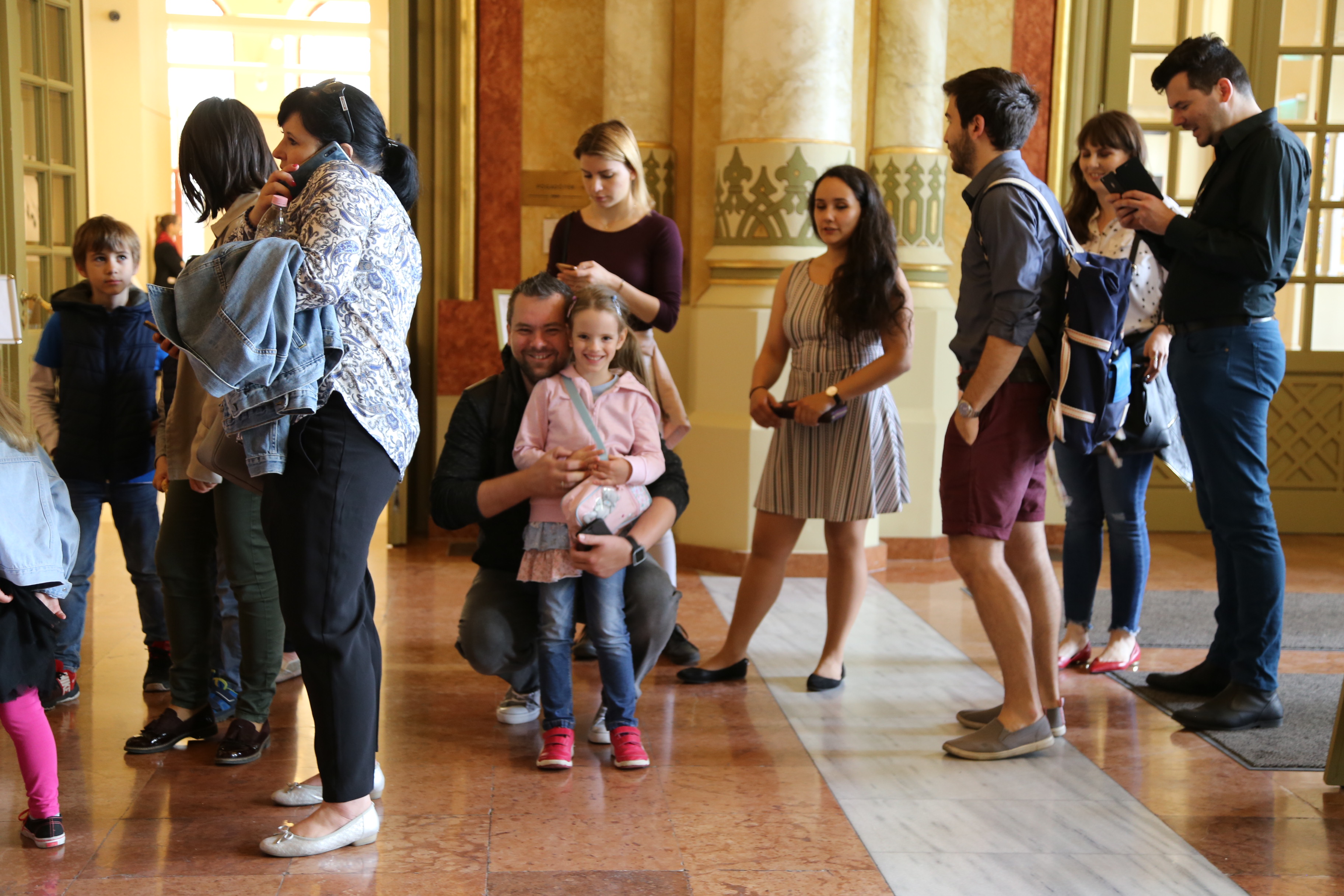 8th "Open Doors" Day: Programmes for the Whole Family
Whole families, composed of members of different generations, attended Pesti Vigadó's "Open Doors" Day events, which were organised for the 8th time this year.
In the scope of the 8th "Open Doors" Day held on 18th May 2019, Pesti Vigadó offered a series of events for all generations in the family. As part of the Day, the youngest could experience handcrafts in creative workshops, a guided tour was organised for families, in the scope of which participants marvelled at Pesti Vigadó's artworks, and Réka Farkasházi and the Ink Rabbit also staged an interactive concert. All age groups eagerly prepared unique products of their own design during workshops held by Hungarian designers. Similarly popular was the joint performance by Annamária Sudár and Péter Huzella, and the chamber concert event and the dance houses were equally much-liked.
Just like in previous years, historic walk tours in Pesti Vigadó's building were attended by the maximum admissible number of participants, and our visitors also took delight in the surprise dance performances staged in the scope of the events. Many guests were interested to have their photos taken in historic costumes: with the help of old-style clothes, which participants could try on, our visitors travelled back in time up until the Hungarian Reform Era. And the background for these photos was no other spot but Pesti Vigadó's unique and magnificent Ceremonial Hall and Ornamental Stairway.
In total, the 8th "Open Doors" Day attracted as many as over 1,500 visitors to Pesti Vigadó's events staged on a Saturday, and an increasing number of families with several children, as well as more and more young couples and young people were also present among the guests. All this seems to suggest that both today's families and families of the future cherish and gladly visit Pesti Vigadó and its "Open Doors" Day events.
For images of the events, please visit our photo gallery.
Pesti Vigadó hereby wishes to thank all its visitors for joining this programme.