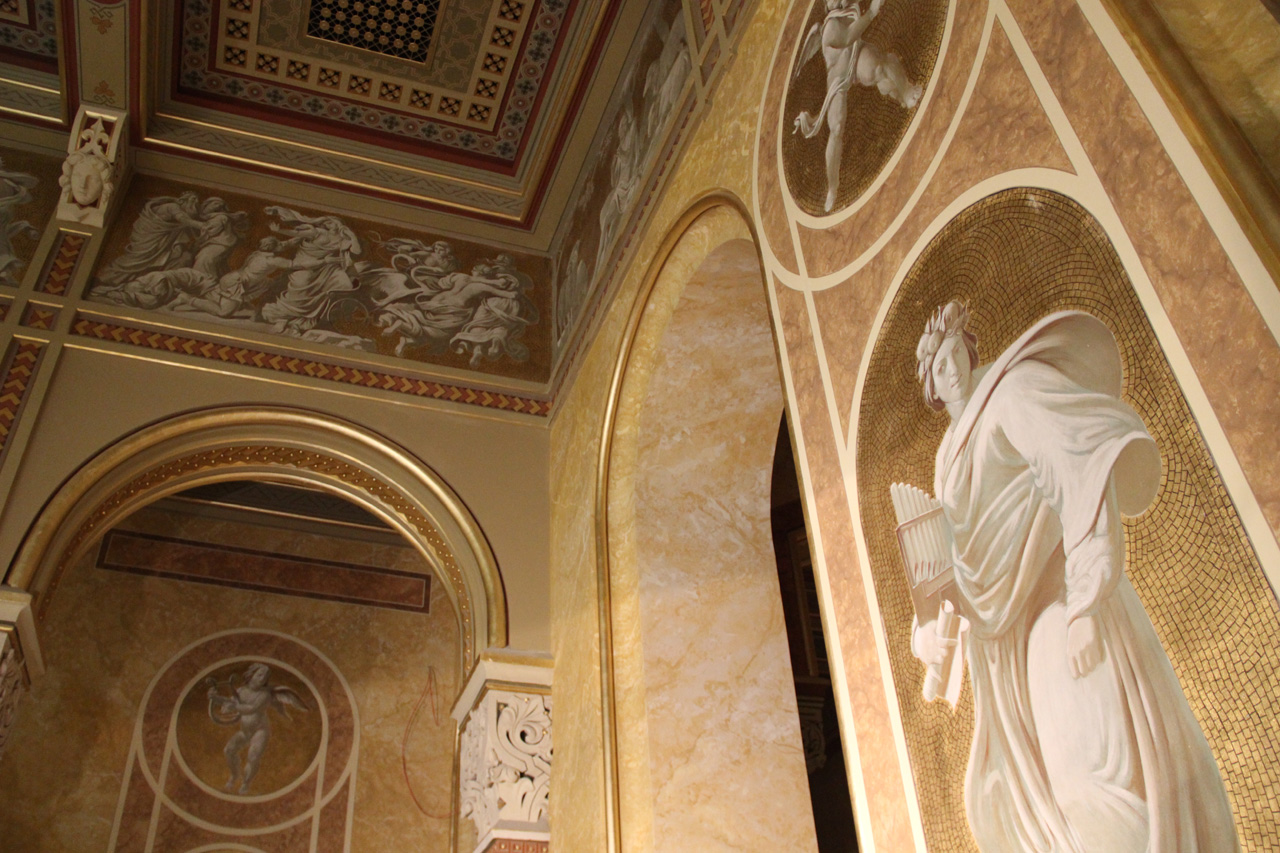 Ticket sale at a price of HUF 500 continues until 31st December
Paying particular attention to our visitors' health safety, Pesti Vigadó is pleased to announce prolonged special discounts. Combined tickets, which entitle visitors to enter all halls, rooms and spaces accessible to the general public in the historic building as well as enable visitors to tour all exhibitions showcased on the premises, are available at a price of HUF 500 until 31st December 2020 in place of the original price of HUF 2,500.
Pesti Vigadó's nearly 200-year-old building has seen concerts by the greatest masters of their eras including Franz Liszt, Ferenc Erkel, Johann Strausses (Jr. and Sr.), Claude Debussy, Richard Wagner and Béla Bartók, who all gave concerts in Pesti Vigadó's Ceremonial Hall. In fact, the first Hungarian exhibitions were showcased here and Pesti Vigadó was also home to the unification of Budapest's formerly three distinct city parts. Discover Pesti Vigadó's romantic building designed by Hungarian architect Frigyes Feszl, and explore the building's glorious past and exciting history. Pesti Vigadó's Panoramic Terrace on the 6th floor offers an exceptional perspective and a truly unique view of Budapest and its imposing Buda side.
When wishing to pay Pesti Vigadó a group visit, you are kindly asked to contact us by e-mail at turizmus@vigado.hu if you are planning to do a historic walk tour; while in the case of intending to visit Pesti Vigadó's exhibitions with groups, please write to us at galeria@vigado.hu.
For your own and others' health safety, you are kindly requested to observe our Measures for Protecting the Health of Pesti Vigadó's Visitors.