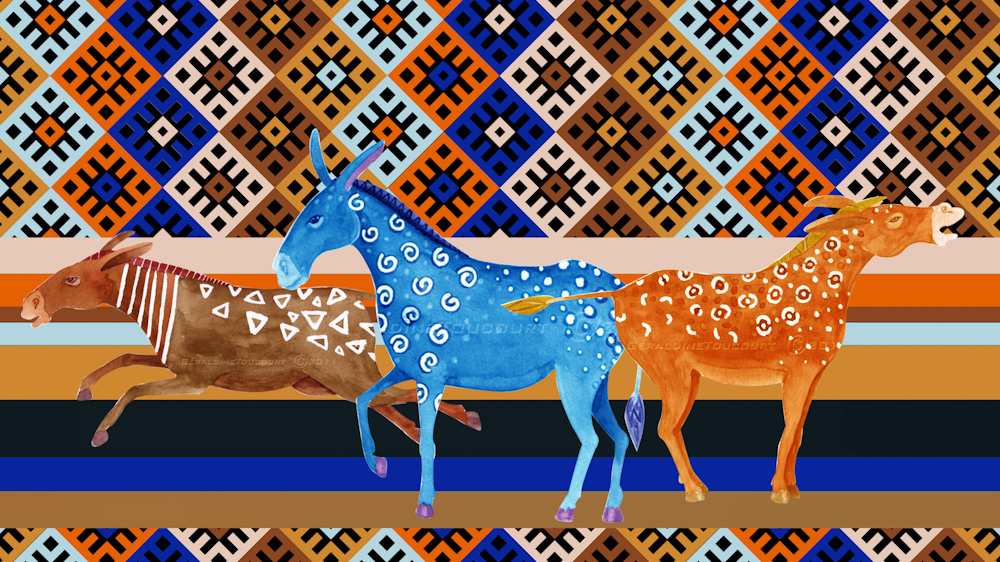 Our 25-year-old Brand Deserves a Mule!
Katti Zoób Fashion House is the last Parisian-type fashion house in Budapest, which is passionately run by heart and soul of the company Kati Zoób. In January 2020, Fashion Designer Kati Zoób is staging the Fashion House's retrospective exhibition in Pesti Vigadó. This interview touches upon the brand, the exhibition and the person that runs all this. Interview by Nikolett Nyírő.
Nikolett Nyirő: Your fashion collections are both elegant and practical, modern and fairy-tale-like, trendy and refined, cool and gentle: they are characterised by absolute timelessness.
Kati Zoób: Timelessness was not seen as something positive in the world of fashion. I would say that up until the middle of the 20th century it was natural for products to last for a long time; then the world went crazy and clothes were no longer used or meant for a long period. At that time, I felt timelessness went out of fashion. And alas, now the world appears to be changing and timelessness is currently associated with some very positive notions, whereas timelessness was earlier seen as somewhat old-fashioned and so was I at that time with my designs and concept.
Nikolett Nyirő: Today what we saw at the time of our parents and grandparents seems to be much appreciated again. Such knowledge includes traditions, which we only read about, and this thought already leads us to the topic of sustainability and recycling. What are your reactions to this?
Kati Zoób: I was thinking about my grandparents. When they used the same old winter coat again and again in each season, which was to last for a lifetime, they did not actually recycle: in fact, that was their only winter coat, full stop. Such life-time fashion also entailed knowing about certain practical tips that were associated with the culture of fashion. This was so much so that the so-called literary fashion magazines, which existed up until the middle of the 20th century, did not only write about what fashion was but connected the then current fashion trends – including embroidery samplers, literature, fashionable stickers for jam jars – with tips on how to preserve clothes for the next season. Seemingly, these were unimportant household practices, but – through their down-to-earth approach – this generation did contribute to sustainability this way. It is interesting to observe that new generations are open to learning about such practices and they strongly advocate the use of such century-old handy tips in order to promote sustainability. Family-cherished household cultures and tips, which are handed down from generation to generation, are again in focus. I am happy that today we are actually talking about these topics and issues again.
Nikolett Nyirő: What kind of family-owned knowledge do bring from home?
Kati Zoób: In my childhood, fashion was not so immensely important. Certainly, in those days dressing and fashion also revealed social status, but at that time what it communicated was very different from what it tells now. In this sense, I come from a very rich family. I learnt to love objects of use from very different people in my family ranging from my aristocrat grandmother to my other grandmother, who came from a peasant family. And I also learnt how to dress and how to create and prepare objects of everyday use. In my grandmothers' days, women used to prepare everything by hand including making dough to knitting a pullover. It was in this sense and relying on this experience that I could use the creative power arising from labour performed by these women, which I observed and internalised as a child, as a catalyst to propel my fantasy and talent at work.
Nikolett Nyirő: Can you tell us a story from your work? Tell us one particular story you like the most.
Kati Zoób: On the 25th anniversary of the opening of our Fashion House, I narrated one my tales using slightly more powerful means of communication. As I started my career as a toy and puppet designer, I very much liked producing textile toys. At that time, I was expecting my child and I was thinking about what toy I should make for the baby. Then the baby was born: she was small but strong in personality and she also had a strong voice, and she could endure everything. Then I thought to myself: I mule will do because it is a kind and simple animal but, at the same time, it is also very strong. Then my daughter got a mule for each of her birthdays: the mule always pictured some event from her life. When she went to school, she got a mule with a satchel; at the time when she liked the film 'The Matrix', she got a long, black coat to dress the next mule; if she got to like a pearl-decorated piece from our collection, the next mule got a piece of clothing of this kind. She already has 33 mules.
Eventually, I felt that our 25-year-old brand also deserves a mule. After all, my brand is also my child. So now our collection is decorated with our brand logo featuring three lovely mules designed by a French painter. This is where the two personal stories meet: the mule has been incorporated in our collection, and this year my daughter Fruzsina got a silk scarf featuring these mules.
Nikolett Nyirő: Are there any memorable events in your life that are linked to Pesti Vigadó?
Kati Zoób: One of the most special events in my life is actually related to Pesti Vigadó. At the opening ceremony of the FINA Swimming World Cup in 2017, on the huge stage erected on the River Danube we presented a historically-true image of the grand-scale and traditional Anna Balls organised each year in Hungary's Balatonfüred. It was an incredibly mystical feeling when these quite different and very young girls were dressing up and making themselves up in Pesti Vigadó's Ceremonial Hall and their immense splendour and beauty filled the anyway marvellous Hall. Then another incredible feeling followed: these 150 young girls left Pesti Vigadó's building, walked down the Danube Embankment and along the quay, went up the stage and came back to Pesti Vigadó. During these minutes, I felt a thrill that is very difficult to describe. I will never forget this feeling… These are some of the true moments of satisfaction a creative designer can be awarded for her work.
Nikolett Nyirő: What can the audience expect at the exhibition to open in January?
Kati Zoób: The past 25 years has one marked message as far as aesthetics is concerned. This is about motifs and a kind of code system these motifs mean. Looking back at the past 25 years, it seems obvious to me that I work with numerous motifs related to my home country and to the world that surrounds me. These can include a decorative element on a building, a Celtic stone, a coronation cloak, a vestment, a carpet, etc. In fact, the motifs in the world surrounding me have always been markedly present in my life and I think the most beautiful showcasing at the exhibition to open in Pesti Vigadó will be a 21st century fashion message communicated by this system of signs and codes, while the exhibition will also focus on the craftwork and contents that make our clothes special and unique. The showcasing will feature clothes, textiles and objects, and music will also accompany the installations. Visitors can expect a truly crossover display. This is a very exciting project with the content and message of the showcasing continuously accumulating and building up inside of me.