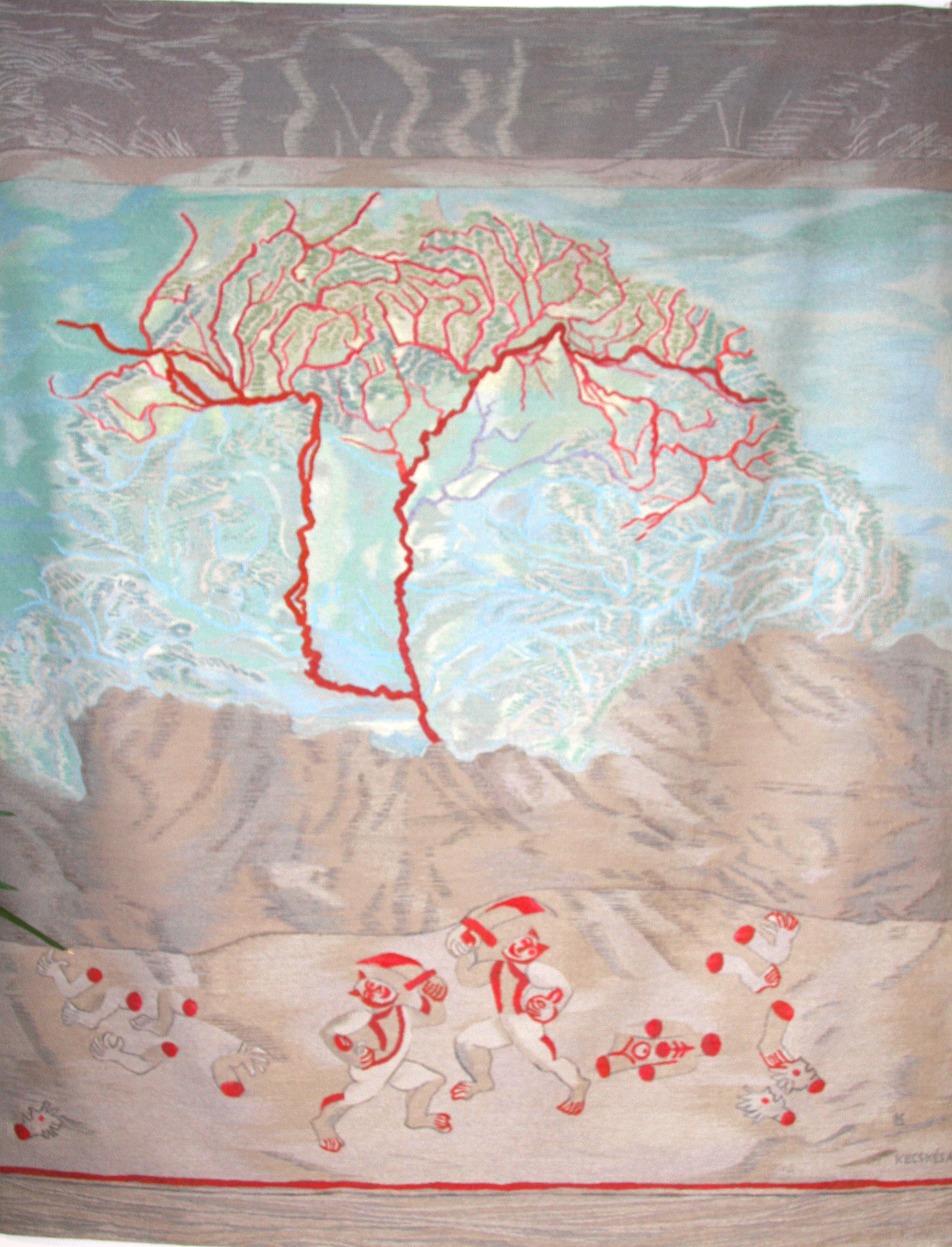 Exhibition
2020.09.18.
- 2021.01.31.
"Cannot be Forgotten"
Memorial exhibition in commemoration of the 100th anniversary of the Treaty of Trianon.
Gyula Juhász: Trianon (excerpt)
"It cannot be forgotten, no, never,
As long as Hungarians exist and their memory stretches,
That, in front of law, and in justness, honour and hope,
We, Hungarians did have a land here on earth,
Which was won by Hungarians through gallant fights,
And was kept by Hungarian heart and clever minds.
Blood and tears of a thousand years,
And strenuous toil of long centuries guarantee
Our sacred right to this much-beloved bequest."
In the scope of this exhibition and in commemoration of this anniversary, the Hungarian Academy of Arts' Section of Applied Arts and Design presents artworks created by nearly 50 fine and applied artists, who were inspired by Hungarian poet Gyula Juhász's heart-stirring lines shown above. The goal of the exhibition is to interpret the 100th anniversary of the Treaty of Trianon in the context of contemporary Hungarian autonomous fine and applied arts. The primary concept behind organising the exhibition is to show the Hungarian nation's tragedy, to offer an interpretation of the present situation, and to provide an artistic approach to the centennial commemorations.
Curator of the exhibition: textile artist Krisztina Kókay
The exhibition is on view between September 18, 2020 and January 31, 2021.
***
GET YOUR ANNUAL EXHIBITION PASS! Providing access to Pesti Vigadó's exhibitions, this pass offers a wealth of unforgettable experience throughout the entire year! The pass allows its holder an unlimited number of entries not only to all of Pesti Vigadó's exhibitions currently open but also to all halls and spaces accessible to the general public in the historic building
Event location