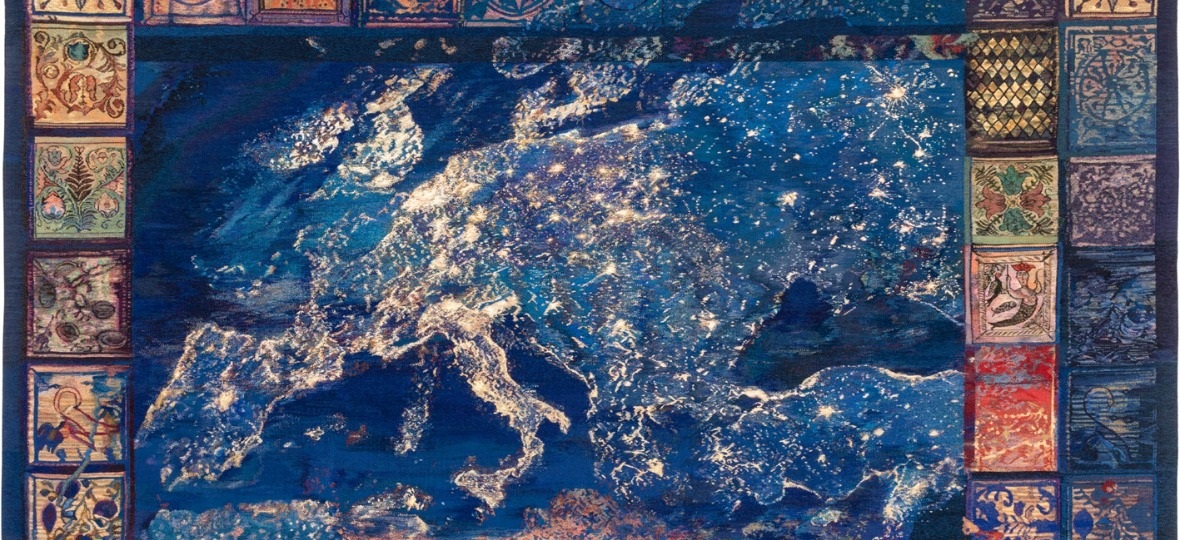 Exhibition
2021.10.15.
- 2021.11.20.
25 Years
25 years of the Hungarian Association of Tapestry Artists
The Hungarian Association of Tapestry Artists counts nearly 80 members and operates as a non-profit public benefit association. Since its foundation in 1996, the Association has been uniting and representing those Hungarian and Hungarian minority tapestry artists from Hungary's neighbouring countries who use the French tapestry weaving technique rooted in the Middle Ages and who, as contemporary artists, cherish and engage in the renewal of the several centuries old tradition of Hungarian tapestry weaving characterised by renowned workshops and primarily by the lifework of outstanding Hungarian tapestry artist Noémi Ferenczy.
In commemoration of the 25th anniversary of the foundation of the Hungarian Association of Tapestry Artists, this celebratory exhibition entitled "25 Years" presents those ten large-size wall carpets that have been created since the establishment of the Association. These jointly weaved carpets, exceeding in total 100 m2 in size, present a unique achievement in terms of European standards. This showcasing marks the first time the general public can view these artworks under one roof. The wall carpets on show belong to the genre of monumental historical tapestry, and present an irreproducibly rich texture of artistic self-expression. The artists, who represent diverse artistic trends and innovations, have cooperated for a common purpose and have thus levelled off differences between them, aided in their venture by their joy over creative work. This cooperation has also created an opportunity for these artists to unite their artistic self-autonomy and humility, which are indispensable for joint work.
The timeless genre of tapestry art spanning over several eras is still alive and flourishing, and thanks to its renewed values, both in form and content, it functions as an exceptional representative of 20th and 21st century art.
Organiser: Hungarian Association of Tapestry Artists
Event location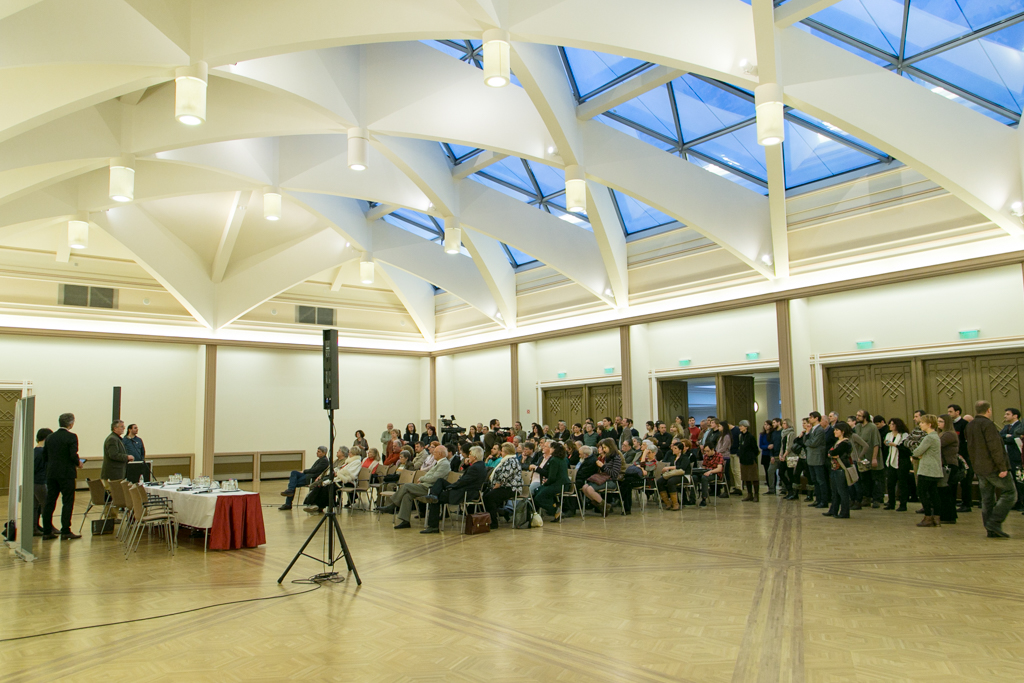 Vigadó Gallery - Multifunctional Exhibiton Hall
The multipurpose exhibition hall located on Pesti Vigadó's 6th floor can be rented separately or jointly with the other exhibition spaces situated on the 5th and 6th floors.
Read more about this location