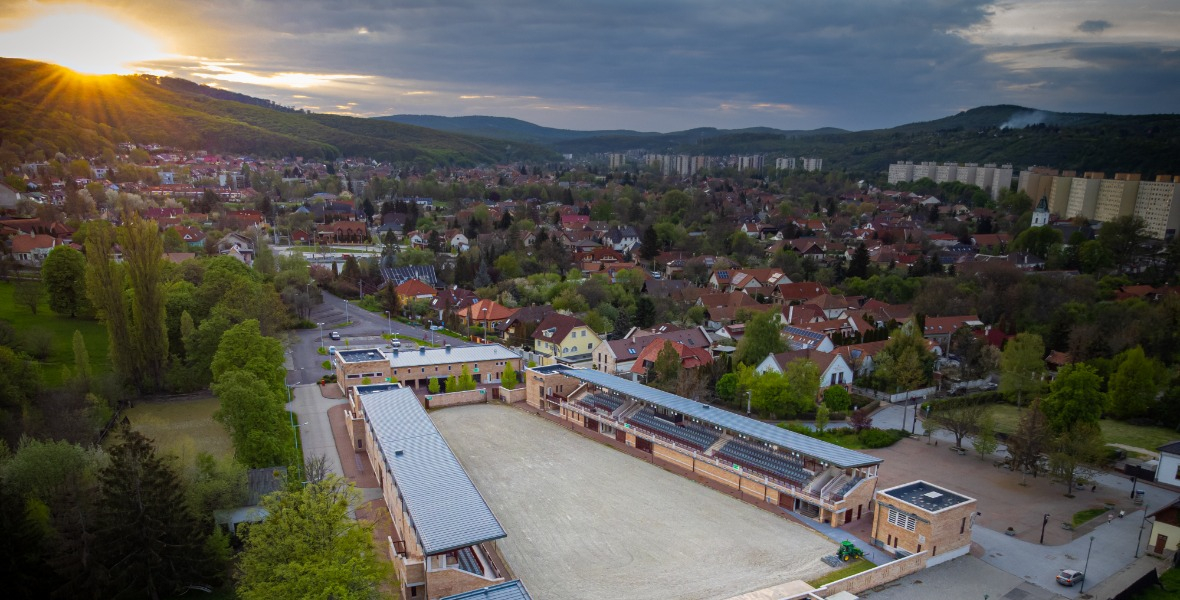 Exhibition
2023.09.07.
- 2023.10.29.
Composure
Exhibition by architect Mihály Rudolf and his fellow travellers
The aim of this exhibition is to present the work of architect and academician Mihály Rudolf. This showcasing is an exploration of an architect's career: this career is characterised by the architect's talent to capture spaces and forms that span over historical periods rather than it being a career that features contemporary trends, the use of modern materials, or fashionable and temporary slogans.
About the exhibition:
The exhibition includes a total of 100 posters and several maquettes. The introductory 4 posters present an emblematic building by each of Mihály Rudolf's masters and teachers as well as by the group of the Architectural Workshop of Miskolc. Some of the posters and maquettes are complemented by restorers' as well as fine and applied artists' designs, objects and creations.
Curator of the exhibition: Miklós Sulyok
Organiser: Égerszög-Művésztelep Public Benefit Foundation
Featured image: Hall for Jousts; photo by Gergely Molnár
***
Pesti Vigadó is hereby informing you that its exhibitions are open from 10.00 to 17.00 on Wednesdays, Thursdays, Fridays, Saturdays and Sundays. The exhibitions are closed on Mondays and Tuesdays.
Event location