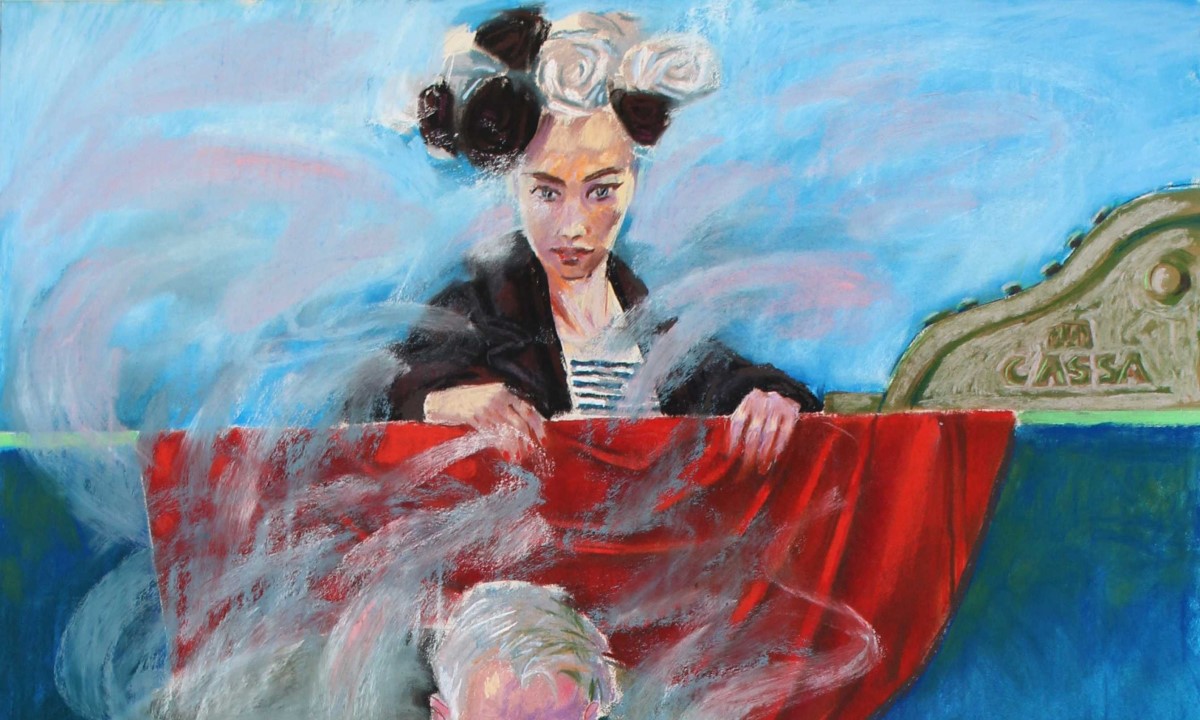 Exhibition
2020.02.13.
- 2020.03.22.
Enthusiasm and Lament
Exhibition by Alajos Eszik
Alajos Eszik belongs to those artists who have not shifted away from figurative representation even after having achieved the highest level of proficiency in depicting humans. Rather than abandoning the portrayal of humans, Alajos Eszik – thanks to his unique artistic style – has created human figures capable of representing our contemporary age. By depicting simple scenes set in indistinctly signalled backgrounds and using typical postures of his dynamic characters set in a still image of motions, he portrays our surrounding world with emblematic conciseness.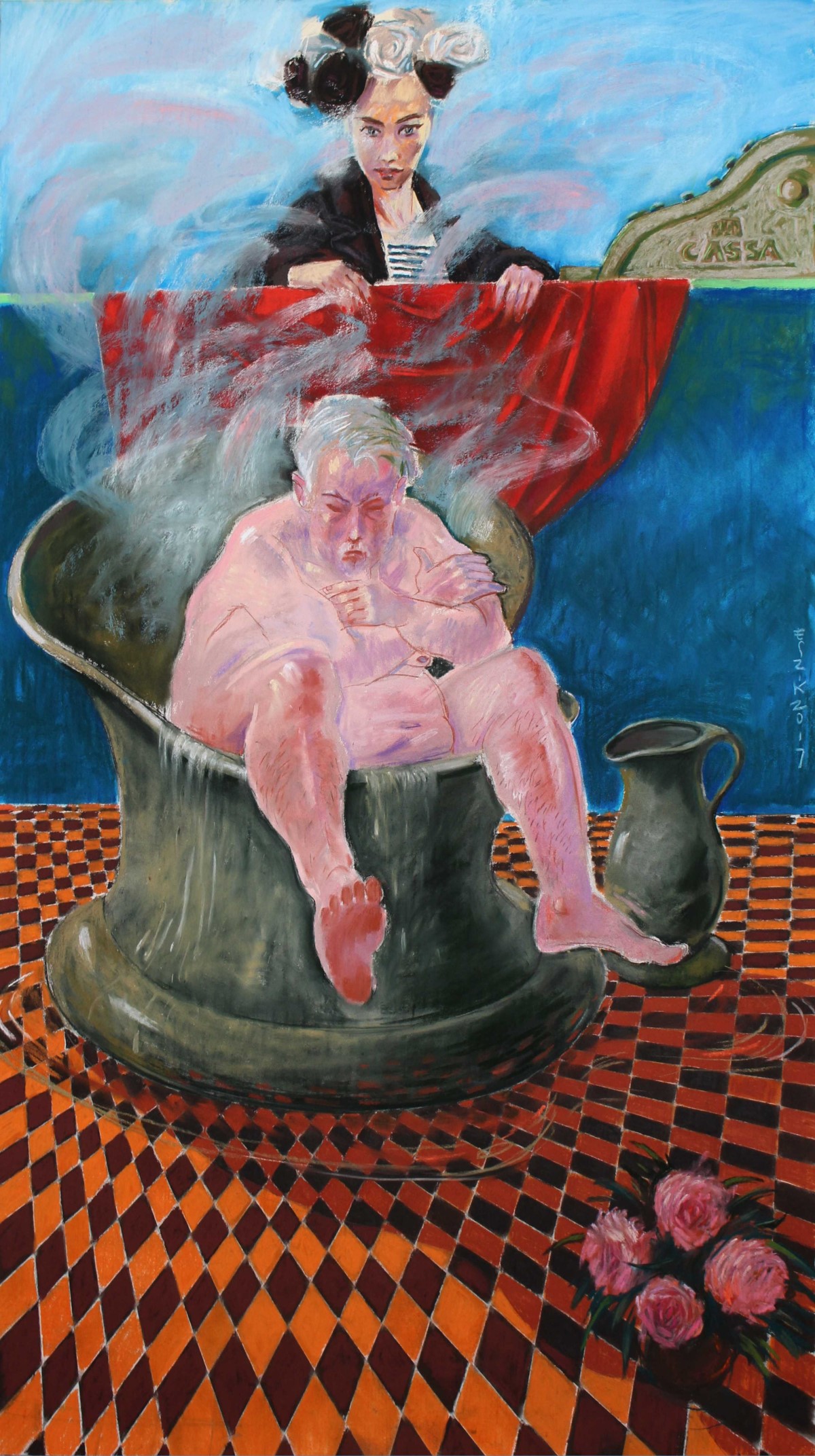 Alajos Eszik creates types of characters but they, acting as if they were figures in a show, signal their feelings and existence in the world through their symbolic deeds in addition to their body talk. His symbolic figures never appear in an abstract empty space; the artist always retains the active dynamism of his characters' corporeality thanks to his energetic drawing style. The gestures and bodily rhythms pictured in the artworks surpass pathos formulas delving in the past, and references to such formulas are nothing else but acts of self-revealing heroism and self-exposure. Embedded in allegorical spheres, Alajos Eszik's everyday characters parody classical elevated styles. According to the artist, his depictions of the struggle with death are both pathetic and funny. Ultimately, irony wins: the depicted characters are often aware of their roles, and by parodying their own characters, they present themselves through pantomime-like postures. Similarly, the artist's self-revealing and devastated characters show old and new actors of our social existence in a detailed and meticulous manner. What is more, the artist – through his masterly presentation techniques – is capable of lifting even the clumsy and the awkward to the sphere of the aesthetic. Alajos Eszik can push tragic gloominess to the sideline in order to foreground the hidden optimism in his absurd characters. The duality of satire and irony in his works conveys ruthless exposure and characterisation-purpose scornfulness, but the frailty communicated by his phrasing reveals his sympathy and deep understanding towards his characters.
The exhibition is on view between February 13, 2019 and March 22, 2020.
***
GET YOUR ANNUAL EXHIBITION PASS! Providing access to Pesti Vigadó's exhibitions, this pass offers a wealth of unforgettable experience throughout the entire year! The pass allows its holder an unlimited number of entries not only to all of Pesti Vigadó's exhibitions currently open but also to all halls and spaces accessible to the general public in the historic building
Event location