Concert
2021.09.15. 19:30
Home in the Carpathian Basin
Prayers of the Carpathian Basin's nations and nationalities
This concert features the Lord's Prayer in 15 languages: each recital is followed by a folk song or hymn dedicated to the Virgin Mary Mother of Jesus, and is presented in the given language by Saint Ephraim Male Choir. The Carpathian Basin is the common home to many outstanding nations and nationalities totalling around 25 million persons. Here, in this most wonderful and fairly varied location of the world, these peoples interact with each other in these beautiful languages. The common religious belief, Europe's Christian traditions, the rule of law, democracy, the importance of one's home culture, social customs, churches, the love of the family and the mother tongue, as well as the artistic expressions in literature, fine arts, dances and music shared by the Carpathian Basin's nations and nationalities all contribute to the common ground and land, which peoples in the Carpathian Basin call the Carpathian Home. This concert is a prayer that the sounds of respect, love and tolerance will be heard over the walls constructed between nations. Those nations that sound the Lord's Prayer sing in their own mother tongues, and Saint Ephraim Male Choir attempts to present this multilingual dialogue as authentically as possible.
Organiser: Görögkatolikus Metropólia
Event location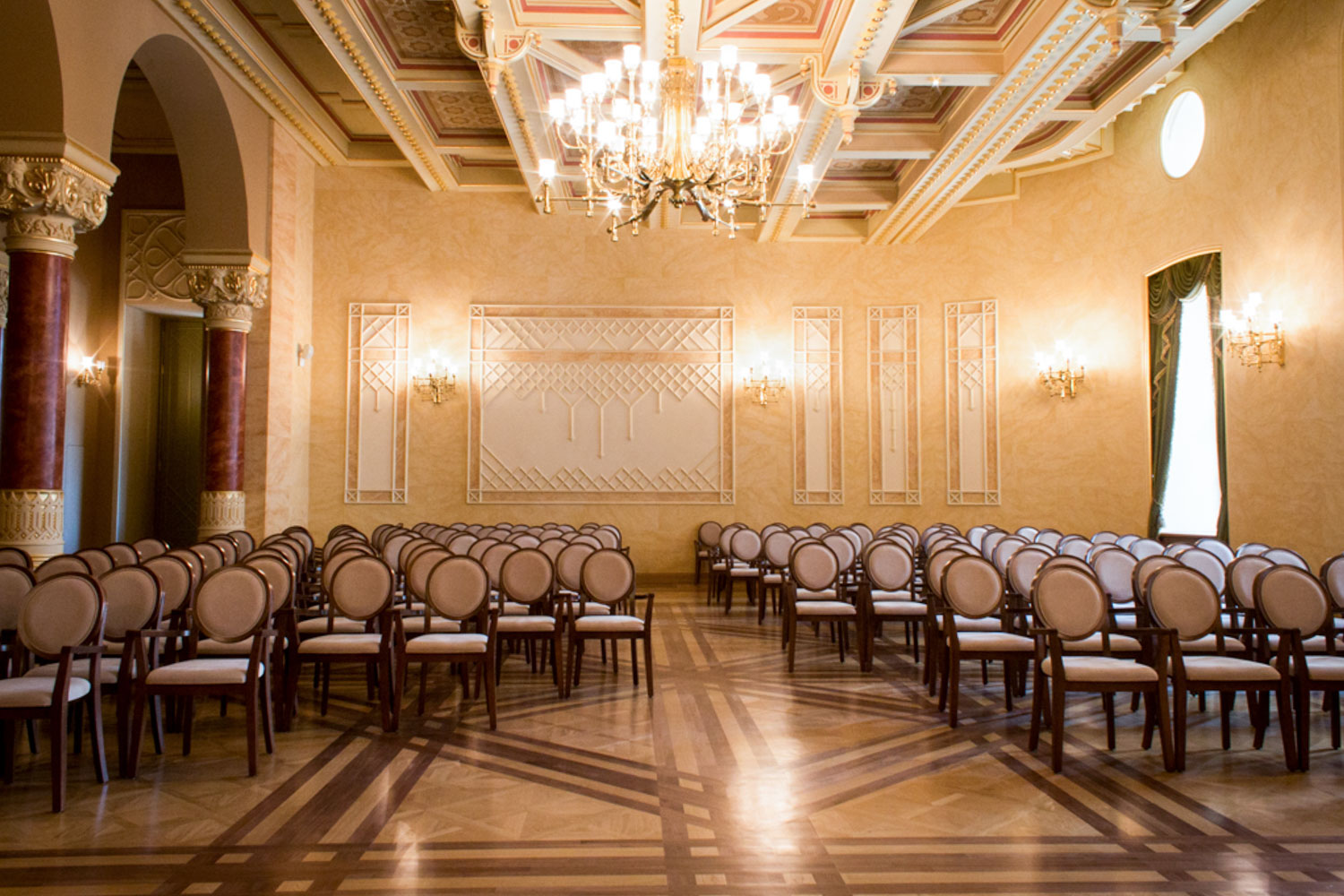 Northern Hall
The Northern Hall situated on Pesti Vigadó's second floor is a splendid venue for smaller-scale concerts, cultural events, conferences, book launches, press conferences, standing and seated receptions, gala dinners and other similar events.
Read more about this location