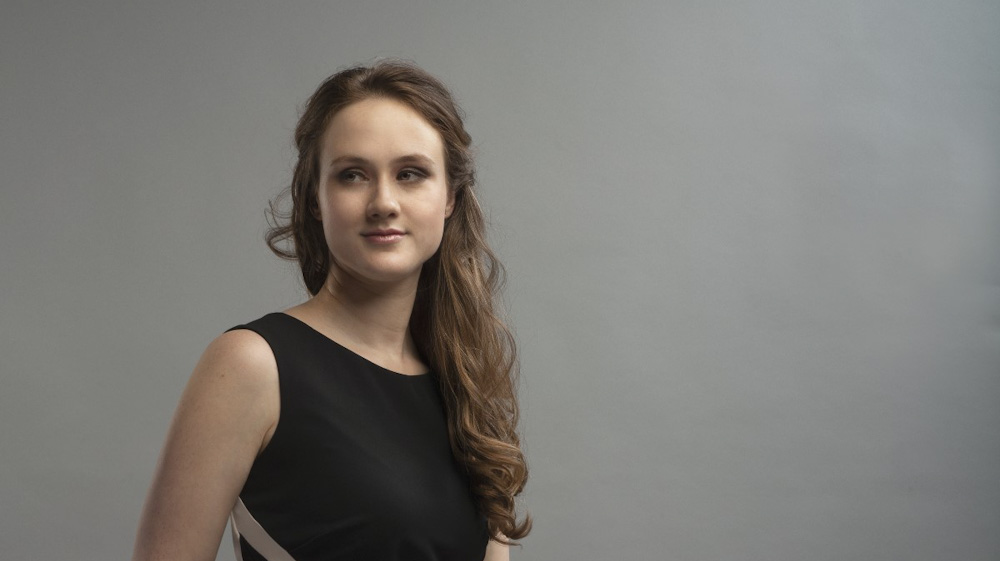 Concert
2020.06.21. 19:30
Hommage á Paganini
"Neither memories, nor magic" – festive full evening concert in commemoration of the 180th anniversary of the great music composer's death
This special full evening concert by Mónika Ruth Vida presents an homage to Niccolò Paganini in commemoration of the 180th anniversary of the music composer's death.
Programme:
Witold Lutoslawski: Paganini Variations for Solo Piano and Orchestra
Johannes Brahms: Variations on a Theme by Paganini, Op. 35
Marc-André Hamelin: Variations on a Theme by Paganini
Rachmaninoff: Rhapsody on a Theme by Paganini, Op. 43
With:
pianist Mónika Ruth Vida
Budafoki Dohnányi Ernő Symphony Orchestra; conductor: Gábor Hollerung
Since her childhood, pianist Mónika Ruth Vida has been dedicated to the love of music. Her dream and ambition are to convey the joy and healing power of music to everybody. Despite her young age, she has already given concerts in most European countries and she has also toured Africa, the USA and several Asian countries. After her success on the Hungarian and international music scenes, she was as young as merely 14 years old when she won her first international competition in Serbia, which was soon followed by her debut in China at the Shanghai World Expo. Since then several Hungarian and international piano, organ and chamber music competition awards have been bestowed upon her. She received her latest first prize at the 5th Coimbra World Piano Meeting in February 2020, and she has also received an award by the Italian Parliament in acknowledgment of her outstanding musical performances. She graduated with honours from Franz Liszt Academy of Music in 2016, and in the autumn of 2019 she started the MA programme in piano in the same institution, her tutors and supervisors are János Balázs and Katalin Falvai. Her first great-scale concert series entitled "Neither memories, nor magic" premiered in Pesti Vagadó in September 2019.
Organised by StanD in AVE Music Management Agency
Event location
Ceremonial Hall
The stunningly beautiful Ceremonial Hall situated on Pesti Vigadó's second floor is an excellent venue for concerts, cultural events, conferences, standing and seated receptions, gala dinners and other similar events.
Read more about this location