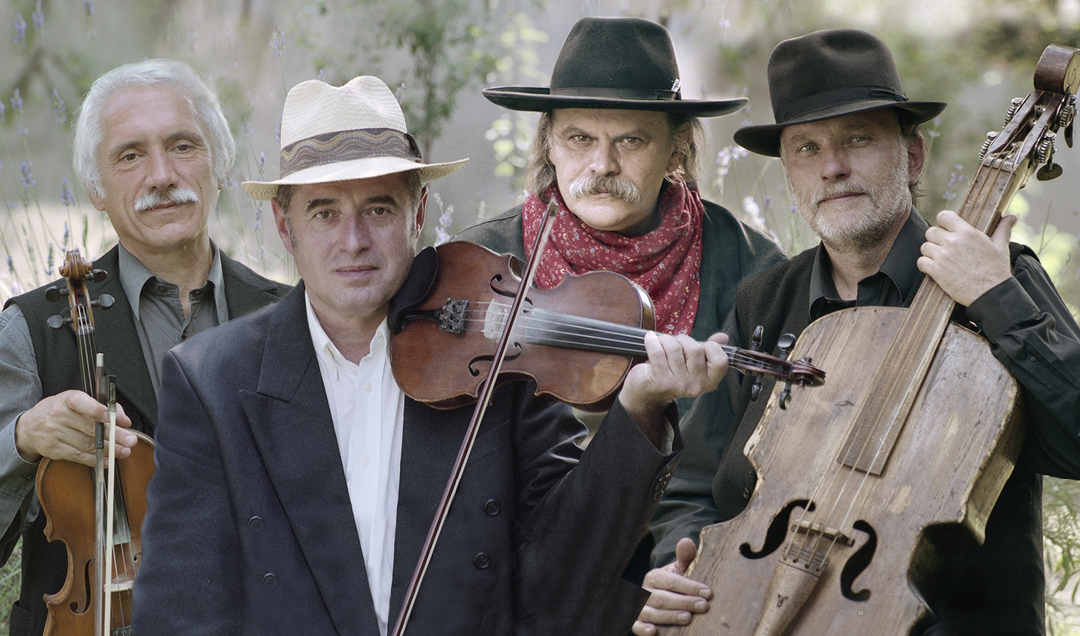 Concert
2020.03.12. 19:30
Hungarian Gems III. with Muzsikás Hungarian Folk Band
Concerto Budapest & Muzsikás Hungarian Folk Ensemle - This season ticket series showcases the virtually inexhaustible wealth of Hungarian music that has matured into classics, as well as its contemporary, well-known values and those awaiting discovery (or even rediscovery), the four concerts of which are arranged once again in the fitting venue of Pest Vigadó.
The programme gets underway with Béla Bartók's Divertimento. The 1999 millennium concerto by László Dubrovay was written for an unusual instrumental line-up. It was composed for Concerto Budapest, who at that time operated under a different name. Thus, at the world premiere of the four-movement piece in 2001 the orchestra also performed. This same pioneering excellence can also be associated with the concerto for folk instruments and symphony orchestra by Levente Gyöngyösi: the orchestra led by András Keller and Muzsikás Folk Ensemble presented this work in 2017. Finally, in the folk music concert part closing the programme, a key role is taken by Mária Petrás, folk singer and holder of the Prima Primissima Prize and Hungarian Heritage Prize.
Program:
BÉLA BARTÓK: Divertimento, BB 118
LÁSZLÓ DUBROVAY Concerto for Hungarian Folk Instruments and Orchestra
LEVENTE GYÖNGYÖSI I would go if I could go
MUZSIKÁS Live Hungarian folk music
Performers
Muzsikás Hungarian Folk Ensemble
Mária Petrás folk singer
András Szalai - dulcimer
György Lányi - bagpipe, jaw harp
Zoltán Juhász - Transylvanian blockflöte, shepherd"s pipe
András Németh - hurdy gurdy
Conductor András Keller
Concerto Budapest Symphony Orchestra

Season Ticket: HUF 7.000; HUF 9.900
Event location
Ceremonial Hall
The stunningly beautiful Ceremonial Hall situated on Pesti Vigadó's second floor is an excellent venue for concerts, cultural events, conferences, standing and seated receptions, gala dinners and other similar events.
Read more about this location