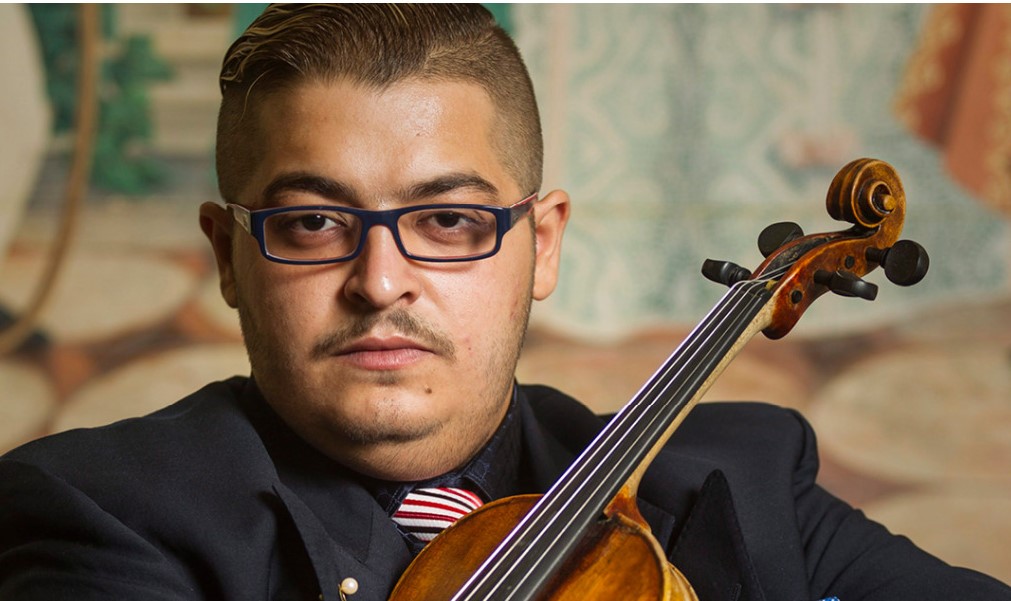 Concert
2020.04.02. 19:30
Hungarian Gems IV. Hungarian Gypsy Music
Concerto Budapest & Lajos Sárközi - This season ticket series showcases the virtually inexhaustible wealth of Hungarian music that has matured into classics, as well as its contemporary, well-known values and those awaiting discovery (or even rediscovery), the four concerts of which are arranged once again in the fitting venue of Pest Vigadó.
Journey into the World of Hungaricums – this is the title of the concert in which the focus is on Gypsy music. Lajos Sárközy takes the lead role, he is spiritus rector and first violinist of the recital. He has been a permanent feature in concert life since his teens as a seventh-generation descendant of his musician family: he is equally comfortable on the jazz, classical and Gypsy music scene both in Hungary and abroad. The young Junior Prima Prize-winning artist has triumphed at first violinist and jazz violinist competitions. This time, in the company of Gypsy Band he offers the audience a programme that showcases the lasting values of the musical tradition in Hungary in exactly the same way as classical and contemporary compositions at the three previous Hungarian Gems events.
Program:
Hubay: Carmen Fantasy
Bartók: Romanian Folk Dances
P. Sarasate: Gypsy Airs
Liszt: Hungarian Fantasy
Elemér Szentirmay : In memoriam Bihari
Hubay: Preghiera
J. Brahms: Hungarian Dance No. 8.
Béla Rácz: Lament and Quick
Ravel: Tzigane
Performers:
Lajos Sárközy Junior Príma Award winner violinist ​
and the Gypsy Band Orchestra: Lajos Sárközy violin solo, Rudolf Sárközy violin, Gyula Bóni viola, sr. Lajos Sárközy double bass, Gyula Csík cimbalom
and artists of Concerto Budapest: Antal Tabányi violin, Enikő Lakatos violin, Gábor Homoky viola, Tamás Migróczi cello
Season Ticket: HUF 7.000; HUF 9.900
Event location
Ceremonial Hall
The stunningly beautiful Ceremonial Hall situated on Pesti Vigadó's second floor is an excellent venue for concerts, cultural events, conferences, standing and seated receptions, gala dinners and other similar events.
Read more about this location