Exhibition
2021.12.10.
- 2022.01.30.
LXX
"This exhibition staged in Pesti Vigadó is meant as a continuation of my showcasing entitled 'LX' featured by Kiscell Museum in 2011. Some of the artworks exhibited at that event, which are now part of public or private collections, are re-exhibited at this showcasing in the belief that this past decade did not diminish the quality of these works of art. The artwork entitled 'Double Portrait' created in 1983, which is now the property of the Museum of Fine Arts and the Hungarian National Gallery, did not in fact feature at the exhibition staged in Kiscell Museum and has not been on display to the general public since 1983. Since 2011 the artwork entitled 'Aquarius' has not been showcased apart from my retrospective exhibition organised at the Oradea-based (Romania) Ţării Crişurilor Museum in 2019. The work of art entitled 'Woods 1' was presented in Inda Gallery in 2007 and since then it has been part of a private collection. The present exhibition on show in Pesti Vigadó is a summary-purpose showcasing, which evokes the different periods of my art through what I deem to be my most important artworks".

György Jovián
Organiser: Hungarian Academy of Arts' Section of Fine Arts
Event location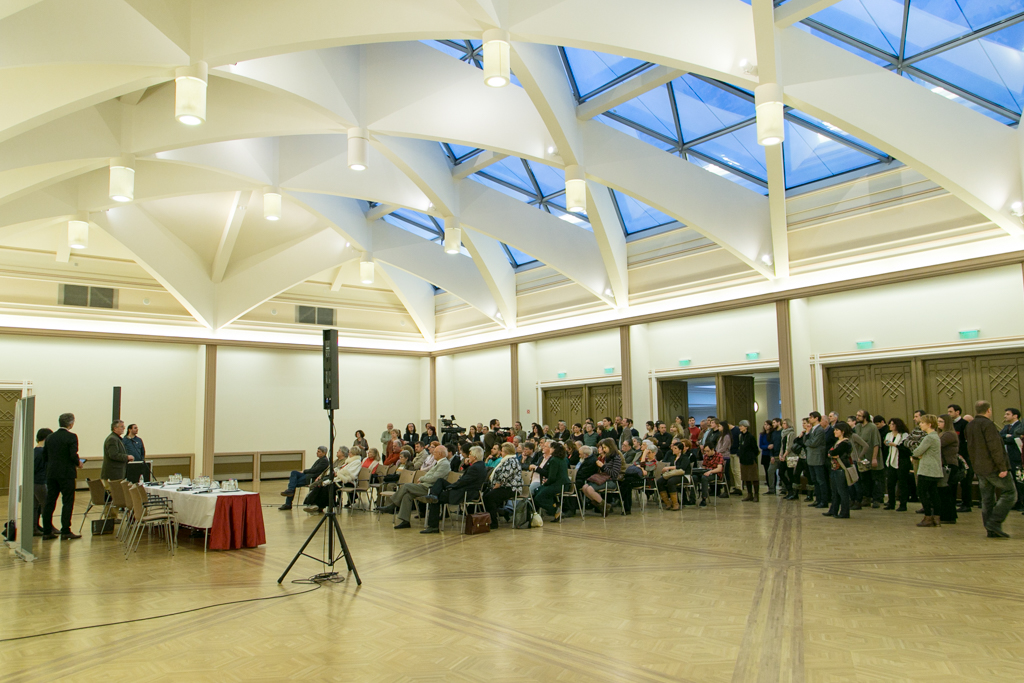 Vigadó Gallery - Multifunctional Exhibiton Hall
The multipurpose exhibition hall located on Pesti Vigadó's 6th floor can be rented separately or jointly with the other exhibition spaces situated on the 5th and 6th floors.
Read more about this location