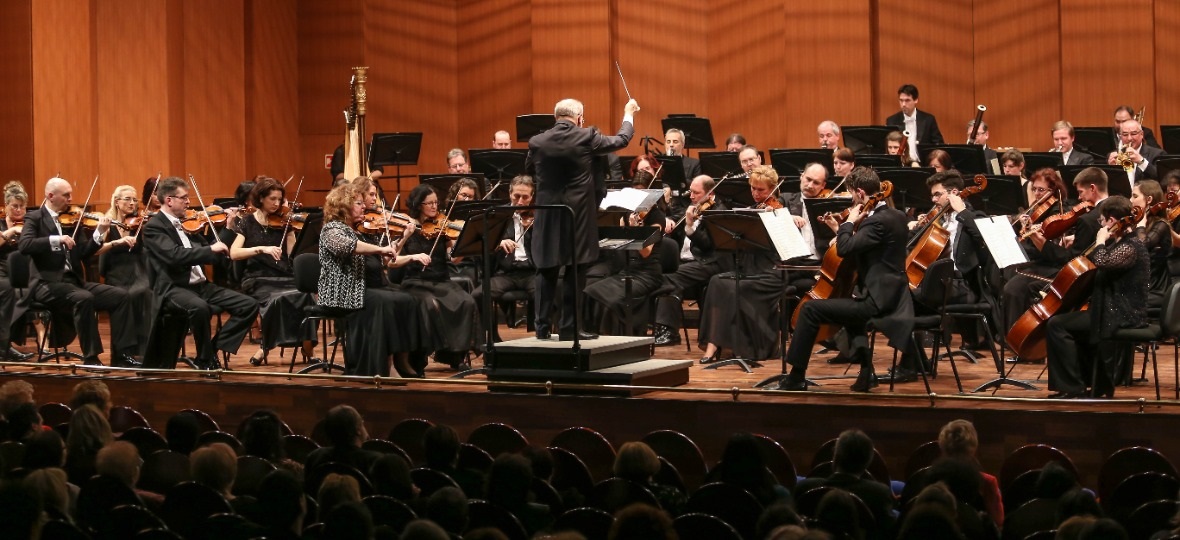 Concert
2021.11.15. 19:30
Memorial concert in commemoration of András Szőllősy and Sándor Szokolay
Concert in celebration of the 100th anniversary of András Szőllősy's birth and in celebration of the 90th anniversary of Sándor Szokolay's birth
"Art is eternal," Hippocrates said.
This evening features a meeting point between past and present: upon commemorating a 100th and a 90th birth anniversary, this concert evokes the memory of Hungarian composers András Szőllősy and Sándor Szokolay. At the concert, future generation violin soloists of the Hungarian Symphony Orchestra Miskolc Amira Abouzahra and Miriam Abouzahra will certainly captivate their audience. The performance is conducted by Liszt and Bartók-Pásztory Award-winner conductor Mátyás Antal.
Founded on 1st November 1963 as a professional orchestra, the Hungarian Symphony Orchestra Miskolc looks back on a long-established history and tradition. The most-acclaimed Hungarian composers and soloists are regular guest performers at the Orchestra's concerts. An Orchestra is composed of 89 professional musicians, who come up to both Hungarian and global standards in expertise. All members of the Orchestra are highly qualified professionals. The Orchestra regards its mission the presentation of contemporary compositions to the general public. Organised in cooperation with the Hungarian Academy of Arts, this memorial concert in commemoration of András Szőllősy and Sándor Szokolay is the second event in the series of such performances.
Programme:
András SZŐLLŐSY: Transfigurazioni
Sándor SZOKOLAY: Double Concerto for Violin and Orchestra Op. 262
---Interval---
András SZŐLLŐSY: Canto d'autunno
Sándor SZOKOLAY: Symphonic Ballad Op. 60
Organiser: Hungarian Music Society, Hungarian Academy of Arts
Event location
Ceremonial Hall
The stunningly beautiful Ceremonial Hall situated on Pesti Vigadó's second floor is an excellent venue for concerts, cultural events, conferences, standing and seated receptions, gala dinners and other similar events.
Read more about this location