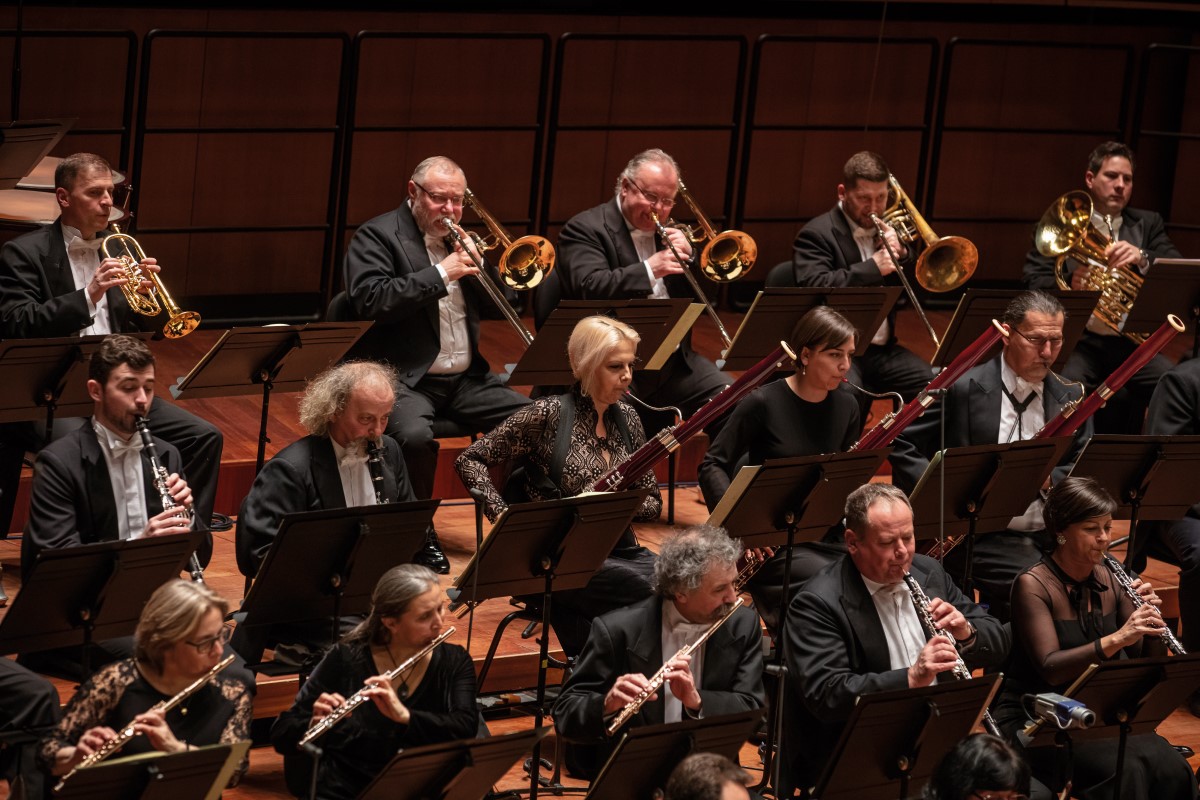 Concert
2020.10.18. 19:30
Rajna
Program:
without a break
Ferenc Farkas: Divertimento
Sándor Balassa: Double Concerto for Oboe, Horn and String Orchestra, op. 72
Ernst von Dohnányi: Suite in F-sharp minor, op.19
László Hadady - oboe
Szabolcs Zempléni - French horn
Hungarian National Philharmonic Orchestra
Martin Rajna conductor
The first work in the concert,
Divertimento
, was written by Ferenc Farkas (1905–2000) during a study trip to Rome, when he was 25 years old. It won the young composer the Franz Liszt Award in 1933. The composition's five movements are dense and serenely light in tone. Sometimes classicising (the third movement, for example, bears the inscription
Tempo di Minuetto
), they can also be mildly Hungarian in style, and their system of gestures is graceful, their sound transparent, and their shaping clear. Following the neoclassicism of the early 20
th
century, the work meets all the traditional requirements of the divertimento genre: the music is colourful, entertaining and elegant. The Budapest première of the piece was conducted by Ernst von Dohnányi.
Sándor Balassa's Double Concerto was born thanks to two commissions: he needed to create both a horn concerto and an oboe concerto. The composer executed the dual task in a single piece. One of the interesting aspects of the work is the fact that the dramatic sounds from the development phase of the first movement of Mozart's Great G minor Symphony are evoked in the second movement. Soloists oboist László Hadady and horn player Szabolcs Zempléni are regular guests at the world's centres of music.
Ernst von Dohnányi's Suite in F-sharp minor for full orchestra dates from 1909. The six variations in the first movement, like the work Variations on a Nursery Tune is diverse in terms of both atmosphere and instrumentation, and is full of sparkling ideas. At the end of the second movement, which can be likened to one of Bruckner's scherzos, there can be heard a horn theme that is evocative of the music of Mahler. What made the melody of the romance so magical is the lightness of the scoring. The rondo of the thunderous finale shows a kinship to the final movement of Mahler's Symphony No. 5, crowning this work that evokes the atmosphere of the fin de siècle.
Event location