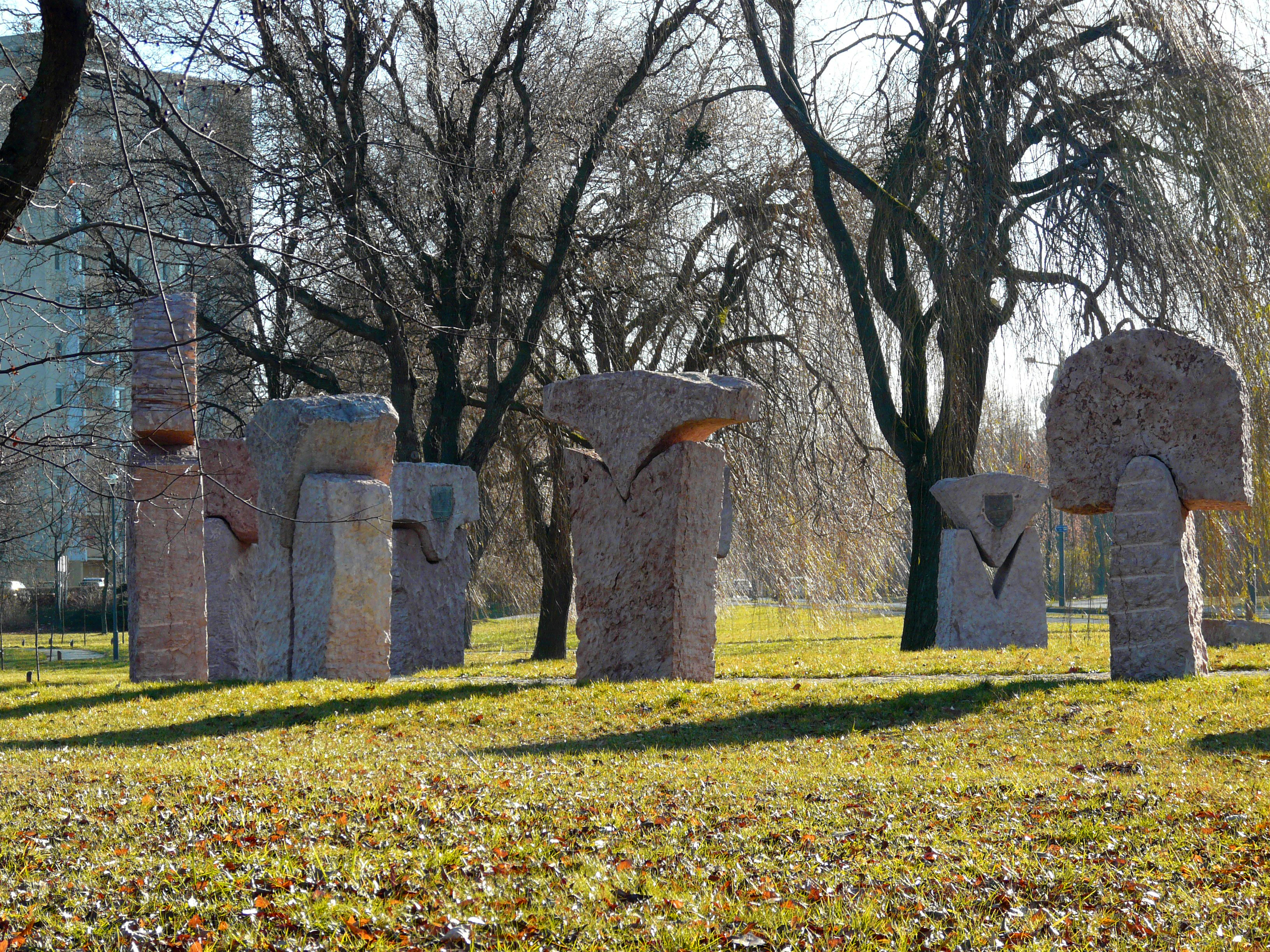 Exhibition
2023.05.12.
- 2023.06.25.
Space for Meditation
Exhibition by sculptor Attila Diénes
"A sculpture is transfigured material, it is ecstasy vested in lifeless material and equipped with the illusion of life. It is emotion chiselled on the polished surface, a feel of life frozen in a crystal. It is magic, and a message whose materiality is embodied exclusively in appearance. A sculpture is the actual imprint of our spirit, it is in fact a crystal of our spirit. Crystal is the eternal state of the material, where order rules over chaos thereby projecting the past into the future. Our world's most precious crystal is diamond, which is known to originate from the inside of exploded stars. It is now also an established fact that life has also originated from stardust. As I see it, LIFE is rearranged again and again in ever-higher stages and levels of evolution. At the highest level, humans locate themselves at the level of their conscience, and at that moment everything becomes clear and gets transformed. Transformation projected to the material produces forms bursting with magic powers."

/Attila Diénes/
Organised by the Hungarian Academy of Arts' Section of Fine Arts, this exhibition presents a tribute to the lifework of the 80-year-old master Attila Diénes.
Organizer: Organizer: Hungarian Academy of Arts' Section of Fine Arts
Pesti Vigadó is hereby informing you that its exhibitions are open from 10.00 to 17.00 on Wednesdays, Thursdays, Fridays, Saturdays and Sundays. The exhibitions are closed on Mondays and Tuesdays.
Event location