Concert
2021.08.13. 19:30
Vita Eirenae
Mystery Play about Saint Irene of Hungary
Using exclusively the most ancient human means of producing music, namely human voices and percussion instruments, Saint Ephraim Male Choir's mystery play entitled Vita Eirenae portrays the life of Hungary's much-cherished Saint Irene of Hungary's House of Árpád. With the help of music scores distributed to the audience, this sacral performance also invites the audience to join in. Apart from instructions about the music to be played, the scores also contain information – station by station as far as Saint Irene's life is concerned – about the themes and structure of the play, the life of this Byzantine empress and the music that accompanies each station.
In commemoration of Saint Irene of Hungary and with the help of the most beautiful musical traditions arching over the different periods of Greek and Latin Christianity, this oratory composed by Saint Ephraim Male Choir presents the life of Empress Piroska-Irene. The daughter of Saint Ladislaus of Hungary and Adelhaid of Rheinfelden, Saint Irene of Hungary is the only 12th century Byzantine Empress who was canonised, and whose life and spirituality served as an example to the dynasty of the Byzantine House of Komnenos.
Organiser: Görögkatolikus Metropólia
Event location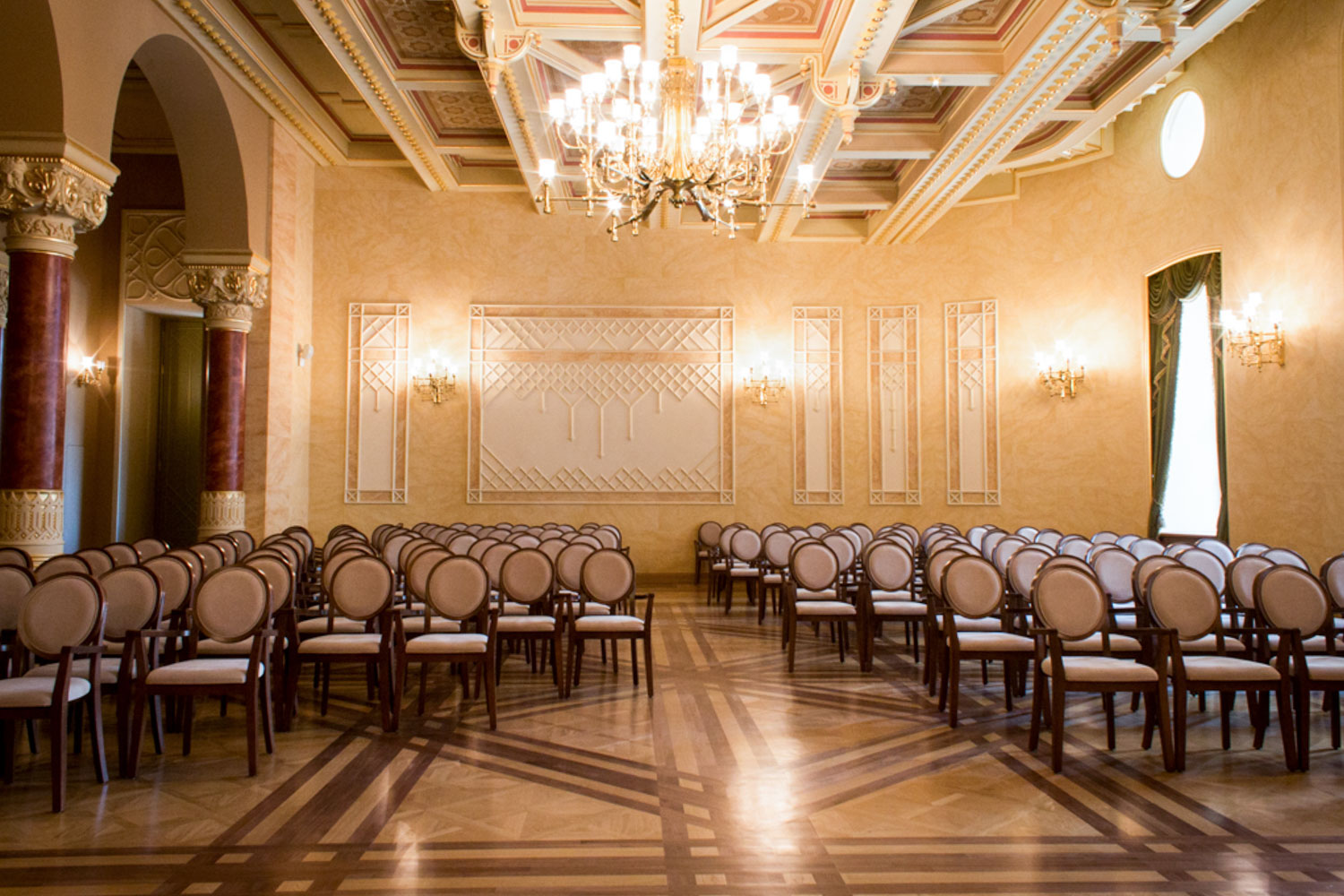 Northern Hall
The Northern Hall situated on Pesti Vigadó's second floor is a splendid venue for smaller-scale concerts, cultural events, conferences, book launches, press conferences, standing and seated receptions, gala dinners and other similar events.
Read more about this location