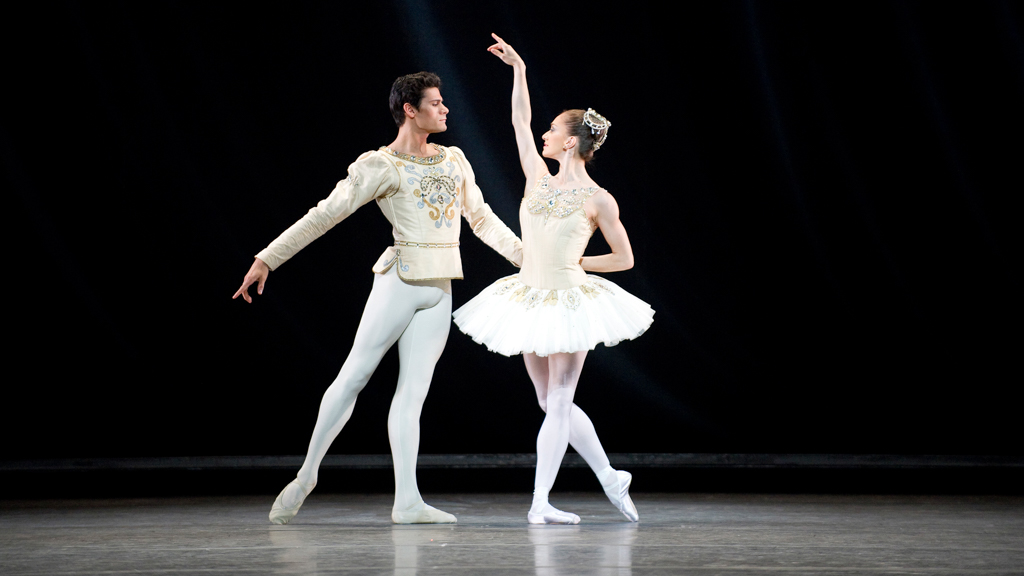 Theatre
---
Location:
Sinkovits Imre Chamber Theatre
George Balanchine: Jewels
Live Broadcast of the performances by the Royal Opera House (London).
George Balanchine's timeless evocation of the brilliance and sparkle of emeralds, rubies and diamonds
George Balanchine's evocation of the sparkle of emeralds, rubies and diamonds is a brilliant ballet classic. The French Romantic music of Fauré provides the impetus for the subtlety and lyricism of 'Emeralds', while the fire of 'Rubies' comes from Stravinsky and the jazz-age energy of New York. Grandeur and elegance complete the ballet with the splendour of Imperial Russia and the peerless music of Tchaikovsky in 'Diamonds'.
Jewels is a masterclass in the many luminous facets of classical ballet and indeed of The Royal Ballet itself: the virtuoso choreography of Balanchine, the intensity of the soloists and the precision of the entire Company.

Approximate running time 2 HOURS 30 minutes, INCLUDING TWO INTERVALS, plus a 15-minute introduction.
TICKET PURCHASE
To purchase your ticket, please visit the website of the performance of your choice.
Ticket: 4.000 HUF
SERIES TICKET
If you purchase tickets for at least 7 different Royal Opera House live broadcast shows, you will receive a 20% discount of the total ticket price.
You will be able to purchase tickets at this special price only in Vigadó's Box Office.
The phone number of our Box Office is +36 (1) 328-3340.
You can contact the ticket sales management at kozonsegszervezes@vigado.hu.
Please, be informed that visitors arriving late for Vigadó's Royal Opera House performances can take their seats only in the breaks.