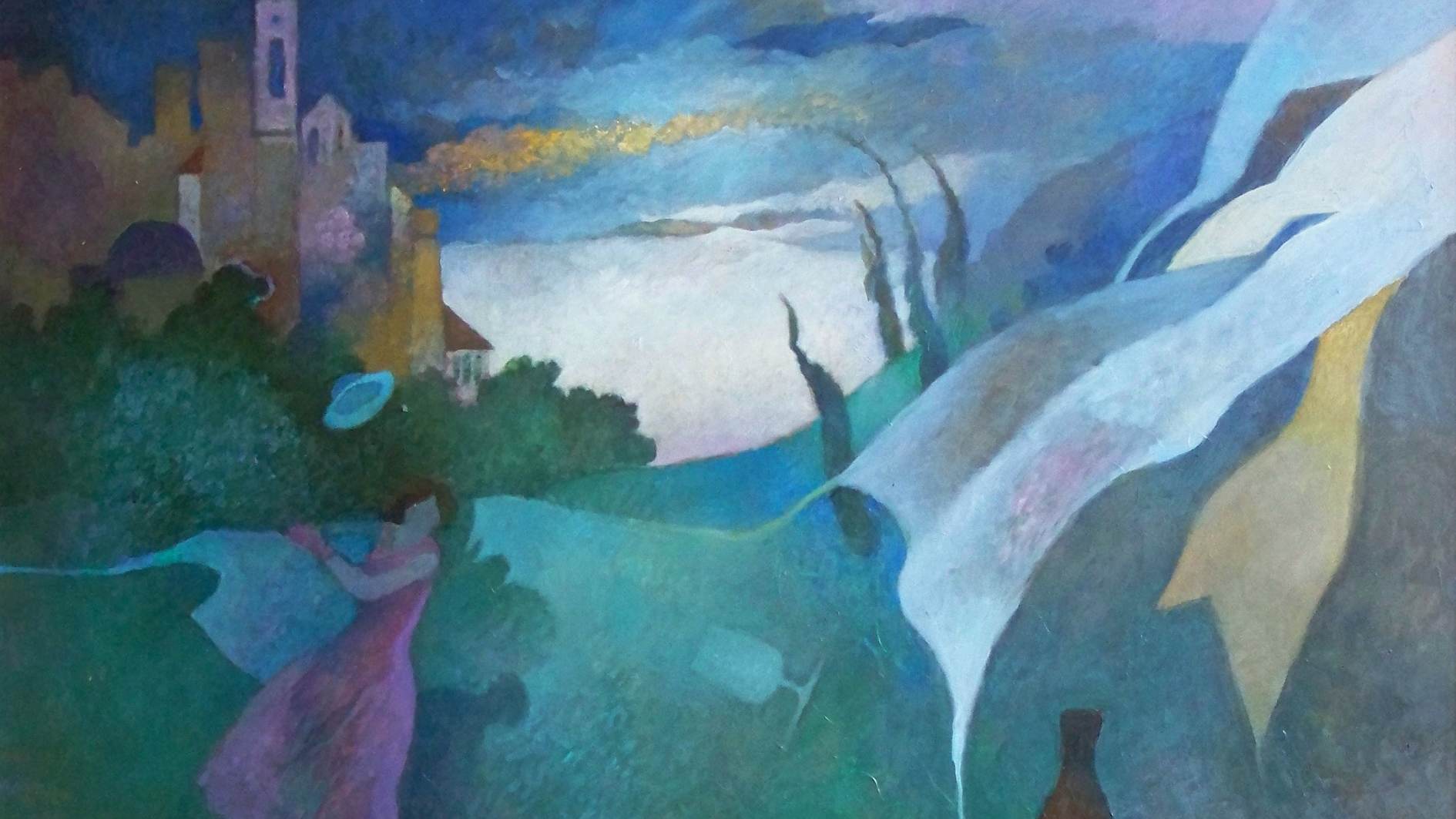 Exhibition
---
Location:
Vigadó Gallery Lower Level
Painter Miklós Somos
Miklós Somos graduated from the Hungarian College of Fine Arts in 1957.
In 1960 he was granted Derkovits Scholarship. He regularly participated at Budapest-based as well as other Hungarian national and international exhibitions. His most important solo exhibitions include: Ernst Museum 1965; Bologna 1967; Műcsarnok (Budapest) 1972; Dorottya Street-based Exhibition Room (Budapest) 1981; János Tornyai Museum (Hódmezővásárhely, Hungary) 1984; Lajos Katona Town Library (Vác, Hungary) 1997 and 2006; Győző Moldvay Gallery (Hatvan, Hungary) 2001; Simontornya Castle Museum (jointly with Éva Lieber, Hungary) 2001.
His artistic achievements were recognised with Munkácsy Award in 1973.
According to his own description, "I am a painter, Hungarian and Christian. These identities do not signal any order of importance. What makes me different from any other person who can claim the same about themselves is my own artistic perspective: my colours, the forms I use, the ways I compose – which are partly learnt and to a greater extent innate characteristics – and also the choices of my topics, which reflect very conscious decisions. I paint faces but I never use models; I paint landscapes but these never represent art for art's sake images and neither are they topographically definable phenomena – there is always something happening in my paintings. I also paint still lives but these are not set images; rather, they form a collective imagery with a unique meaning.
With respect to the actions and events portrayed in my paintings, my artworks cannot be anchored or defined either spatially or temporally. Therefore, I hope that the exhibited contents of my artwork – based on the responsiveness, level of education and associative skills of those viewing my art – keep changing; and all this certainly happens within very definable boundaries."
Ticket price: 800 HUF