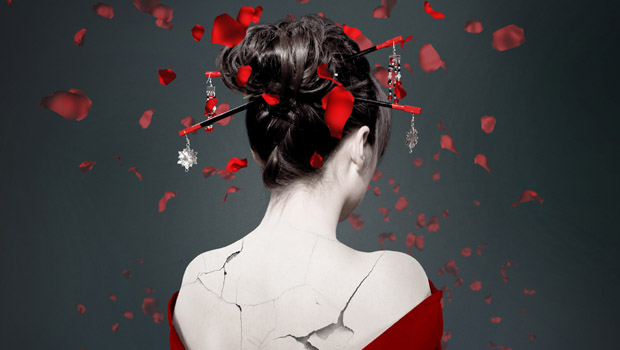 Theatre
---
Location:
Sinkovits Imre Chamber Theatre
Puccini: Madama Butterfly
Puccini's Madama Butterfly is one of the most popular of all operas, with ravishing music and a heartbreaking story of a loving geisha deserted by a callous American husband.
Live Broadcast of the performances by the Royal Opera House, London.
Much-loved soprano Ermonela Jaho sings the title role for the first time at Covent Garden, in Moshe Leiser and Patrice Caurier's stunningly beautiful production.
The exotic imagery of the Nagasaki setting is drawn from 19th-century Western artists' romanticized views of Japan. Puccini's music brings alive the birdsong of the morning, the ritual of a wedding and the seduction by naval officer B.F. Pinkerton (sung by exciting young tenor Marcelo Puente) of his young, innocent bride. Well known moments include the impassioned aria 'Un bel dì' (One fine day) as the abandoned Cio-Cio-San clings vainly to her dreams.
Opera in two acts sung in Italian
Running time: c. 2 hours 45 minutes (including 1 interval)
Conductor: Antonio Pappano
Cio-Cio-San: Ermonela Jaho
Lieutenant B.F. Pinkerton: Marcelo Puente
Sharpless: Scott Hendricks
Goro: Carlo Bosi
Suzuki: Elizabeth DeShong
Bonze: Jeremy White
Kate Pinkerton: Emily Edmonds
Imperial Commissioner: Gyula Nagy
Prince Yamadori: Yuriy Yurchuk
with the Royal Opera Chorus and Orchestra of the Royal Opera House
TICKET PURCHASE
To purchase your ticket, please visit the website of the performance of your choice.
Ticket: 4.000 HUF
SERIES TICKET
If you purchase tickets for at least 7 different Royal Opera House live broadcast shows, you will receive a 20% discount of the total ticket price.
You will be able to purchase tickets at this special price only in Vigadó's Box Office.
The phone number of our Box Office is +36 (1) 328-3340.
You can contact the ticket sales management at kozonsegszervezes@vigado.hu.
Please, be informed that visitors arriving late for Vigadó's Royal Opera House performances can take their seats only in the breaks.