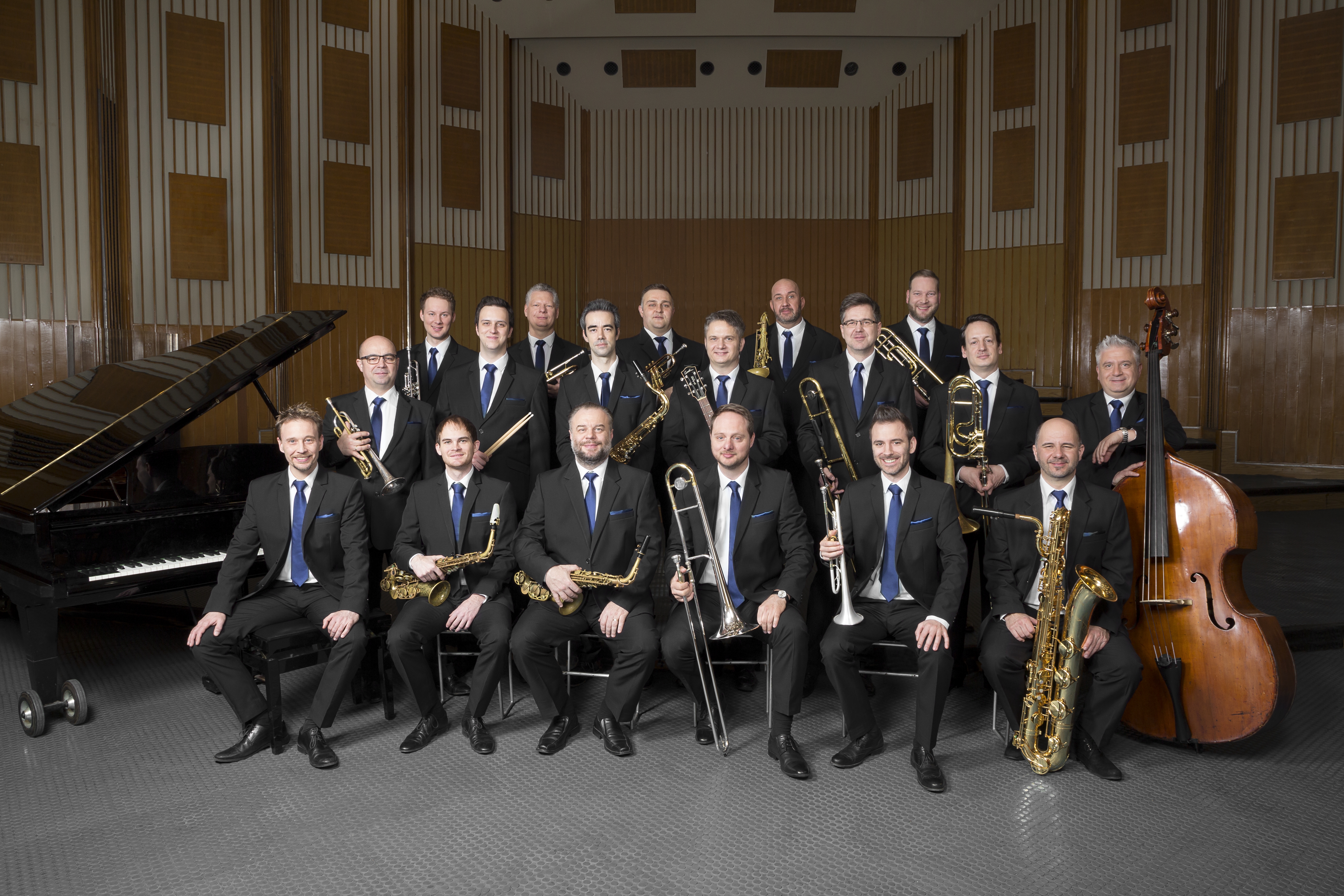 Concert
2018.12.31. 19:30
Budapest Jazz Orchestra
Ticket prices
6.000 HUF, 8.000 HUF, 10.000 HUF
SPECIAL GUEST: ERIKA NÁRAY & ORSOLYA URBÁN - Hungary's most popular big band of world-class excellence with a professional history of over twenty years in the performance of almost all jazz genres.
"Making music available to everyone"
Zoltán Kodály
The Orchestra is composed of jazz and classical musicians holding university degrees in music, who also play in other more popular orchestras in their free time. Partly this is what enables members of Budapest Jazz Orchestra to play professional and entertaining pieces in all musical genres ranging from the classics of standard jazz to better-known hits familiar to many. For that very reason, the Orchestra's performances are no longer meant for a certain select audience but they constitute entertaining musical grand-scale productions for various age groups and are intended for diverse events.
Founder of Louis Armstrong Jazz Festival Ferenc Karacs talks about Budapest Jazz Orchestra: "The world-renowned Budapest Jazz Orchestra has performed at Louis Armstrong Jazz Festival several times. In 2015 I was coming from one of Budapest Jazz Orchestra's rehearsals when I met Ken Peplowski in the foyer of Tó Wellness Hotel. We cordially greeted each other and he immediately went on to say how fantastic the Orchestra was and that it would be a great experience to play with them. 'I can hardly wait to see,' Ken said."
Owner of electronics company Gothárd Elektronikai és Kereskedelmi Kft. József Gothárd adds the following: "It is funny, though, that Budapest Jazz Orchestra is better known in the USA and in Europe than in Hungary. But this will certainly change in the future as American musicians enjoy playing with the Orchestra again and again, and this fact should be recognised by everybody. I hope the members of the Orchestra will always be playing with a smile on their faces because they actually experience very high elevations while they play these wonderful pieces of music."
The Orchestra exhibits the traditional 17-member big band formation.
Members of the band include:
saxophone: Gábor Kollmann (music director), Tamás Ludányi Jr., Ákos Csejtei, Zoltán Zana and György Varga
trombone: Ferenc Schreck, Gábor Skerlecz, Ákos Frolov and Viktor Dániel Nagy
trumpet: Péter Tulkán, Ferenc Magyar, Áron Koós-Hutás and Balázs Pecze
piano: Attila Juhász
guitar: Miklós Birta
double bass: Viktor Hárs
drums: Dániel Serei
The list of invited stars so far includes:
George Duke (USA), Raul Middón (USA), James Morrison (Australia), Joe Lovano (USA), Peter Erskine (USA), Ed Neumeister (USA), Al Di Meola (USA), Butch Lacy (Denmark), Ken Peplowski (USA), Chris Potter (USA), Pat Appleton (Germany), Tommy Vig (USA), Ladislav Fidri (Croatia), Thomas Gansch (Austria), Mark Nightingale (England), Tony Lakatos (Germany), Dave Liebman (USA), Kevin Mahogany (USA), Harry Sokal (Austria) and Joan Faulkner (USA).
***
Before the concert, we invite you to explore Pesti Vigadó's historical building, which boasts of a history of over 150 years. Our historic walk tour of the building starts at 5.00 pm.
Ticket prices
6.000 HUF, 8.000 HUF, 10.000 HUF
Event location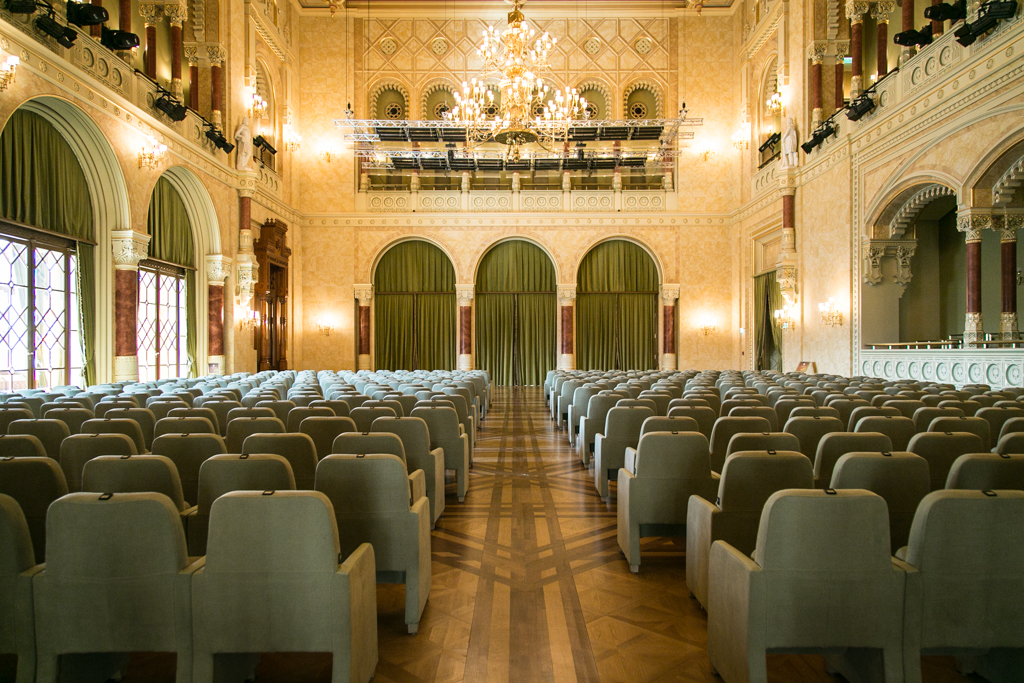 Ceremonial Hall
The stunningly beautiful Ceremonial Hall situated on Pesti Vigadó's second floor is an excellent venue for concerts, cultural events, conferences, standing and seated receptions, gala dinners and other similar events.
Read more about this location