Exhibition
2020.08.28.
- 2020.09.13.
Everything at the Same Time
Anton Molnár's exhibition
Anton Molnár was born in Budapest in 1957 and has been living in France since 1988. He is a figural painter, but his style merely functions as a means of communicating messages of larger perspectives. Talking about our lives, his artworks wonder on the borderline between space and time. His creations are like travel diaries with their content often featured in transposition or in hidden ways. Anton Molnár uses classical techniques developed by Flemish masters and masters of the Italian Renaissance. His paintings often exhibit calligraphic or pop art elements: this way the audience feels the complexity of the film genre, as well as changes in rhythm and the notion of montage.
While beholding his artworks, the audience travels in diverse fields of the world and art.
The showcasing is entitled "Everything at the Same Time", because this Budapest-based exhibition features a complex set of artworks. Apart from the artist's favourite topics, his works from his early childhood and his art school study drawings are exhibited. In addition, the rich showcasing also features current works, still lives, portraits, street art works and artistic experiments. In their intricacy, these works provide an insight into Anton Molnár's complex and humanist world.
Biography:
Anton Molnár was born in Budapest in 1957. After completing the Budapest-based Secondary School of Visual Arts, he graduated from the Fine Arts Academy in 1983. He has been living and working in France since 1988. His exhibitions have toured the world including his recurrent shows in Paris, London, Geneva, Venice, New York, Miami, Los Angeles, Tokyo, Singapore, Hong Kong, Beijing and Shanghai.
Organiser: Anton Molnár
Curator: Zoltán ROCKENBAUER, PhD, Curator, Műcsarnok – Kunsthalle
This exhibition is open between 28th August 2020 and 13th September 2020.
For further information, please visit: www.antonmolnar.com
Event location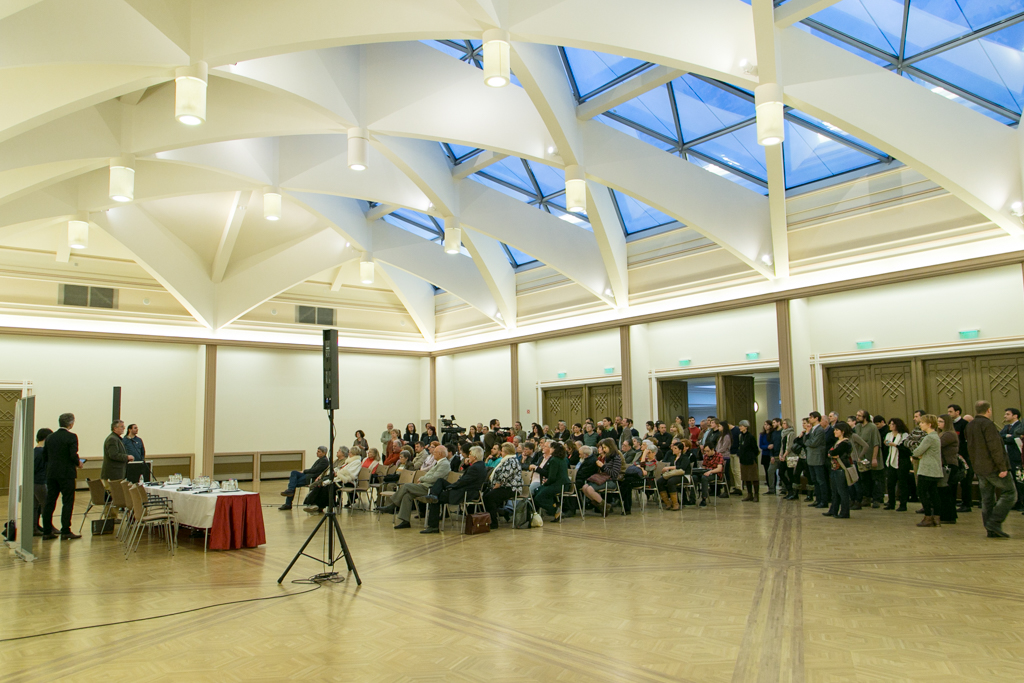 Vigadó Gallery - Multifunctional Exhibiton Hall
The multipurpose exhibition hall located on Pesti Vigadó's 6th floor can be rented separately or jointly with the other exhibition spaces situated on the 5th and 6th floors.
Read more about this location