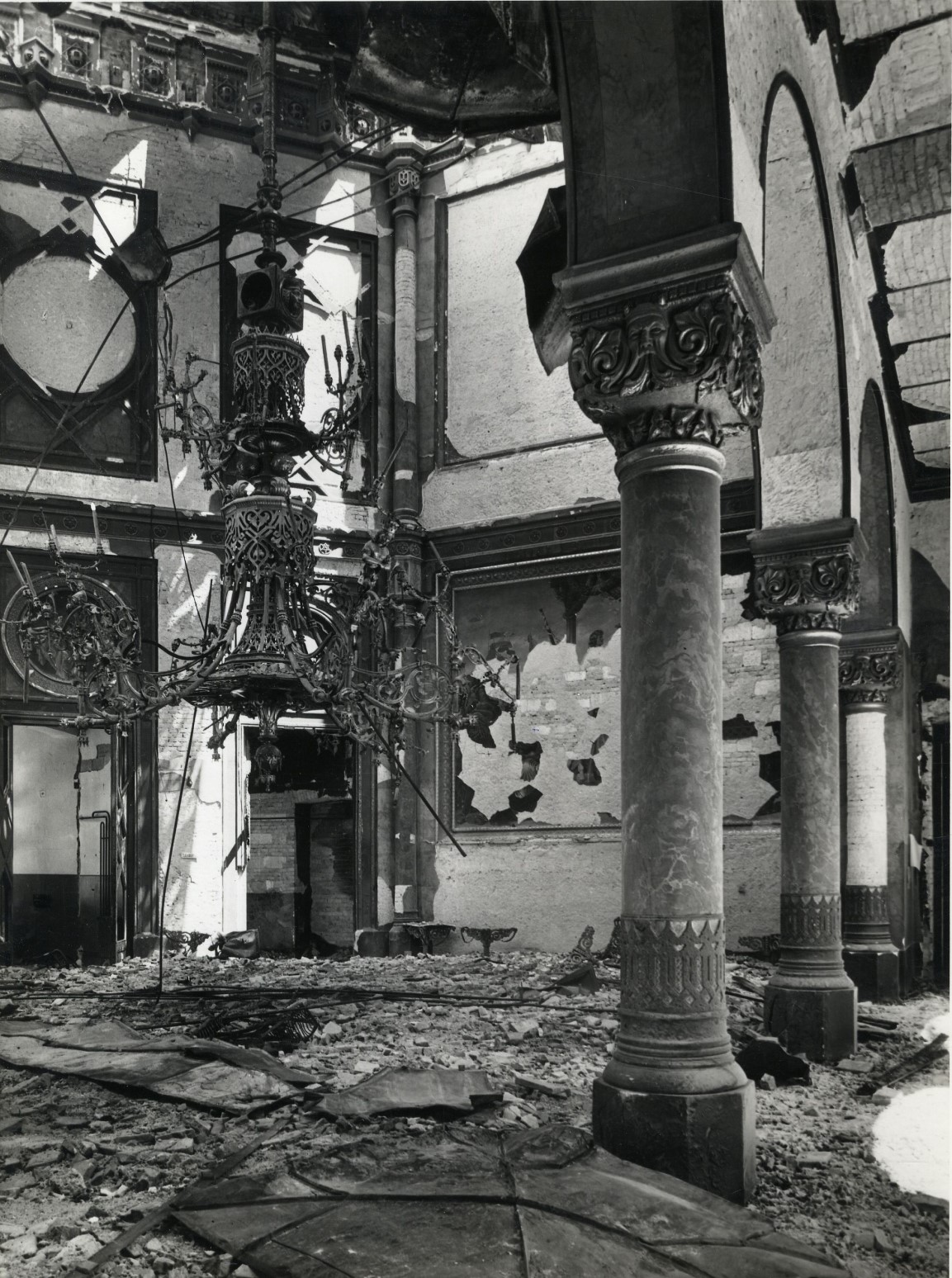 Exhibition
2020.07.13.
- 2020.09.06.
Periods of closure in Pesti Vigadó
The exhibition covers the closure periods of the entire history of the building.
Pesti Vigadó hereby informs its guests that all events organised on its premises are cancelled until the withdrawal of the pertaining decision by the Hungarian Government. We also kindly inform our visitors that Pesti Vigadó will be closed as of 18th March 2020.
All of a sudden Pesti Vigadó experienced an unexpected situation when life in Hungary "stopped" from one day to the other in March. Schools, theatres, shops and all other everyday facilities without which we can hardly imagine our lives closed. Pesti Vigadó was no exception: it did not receive visitors and its staff could not enter the building, either. Thanks to its team, Pesti Vigadó's life "behind the curtain" did not actually stop, and the building itself received construction workers. Thereby Pesti Vigadó managed to ensure that its reopening would mean a real renewal.
Actually, as far as its past goes, the previous few months were not the first period of closure in Pesti Vigadó's history. During its almost 200-year-long history, the building several times became a victim of powerful historical events: construction works, renewals and devastation in the building are all related to symbolic events of the past two centuries in Hungary's history. During the Hungarian Revolution of 1848-1849 it was Austrian cannons that destroyed Pesti Vigadó, while during World War II, when Budapest was under siege, Soviet tanks and bombs devastated the building.
Events organised or staged in Pesti Vigadó, including balls, grand-scale concerts and political happenings, were illustrated and presented several times in the past in the scope of our former exhibitions. But the present showcasing addresses something else: it offers our visitors an insight into those periods when Pesti Vigadó was closed. During these periods, who had a say in reconstruction works in the building? Who decided about the development of new concepts and functions regarding the building? What kind of ideas – which today seem ridiculous or shocking – were devised concerning Pesti Vigadó's building and future? What happened in the building when this lively place dedicated to concerts, receptions and exhibitions sounded of the striking of hammers or was buried in silence?
This exhibition, focusing on the previous four periods of closure in Pesti Vigadó's history – extending from the 1830s to the building's re-opening in June 2020 following the COVID-19 pandemic in Hungary –, tells about so-far unsaid stories. Our showcasing seeks to answer the question whether there exists a unique narrative behind Pesti Vigadó's periods of closure.
The exhibition is on view between July 13, 2020 and September 6, 2020.
Event location