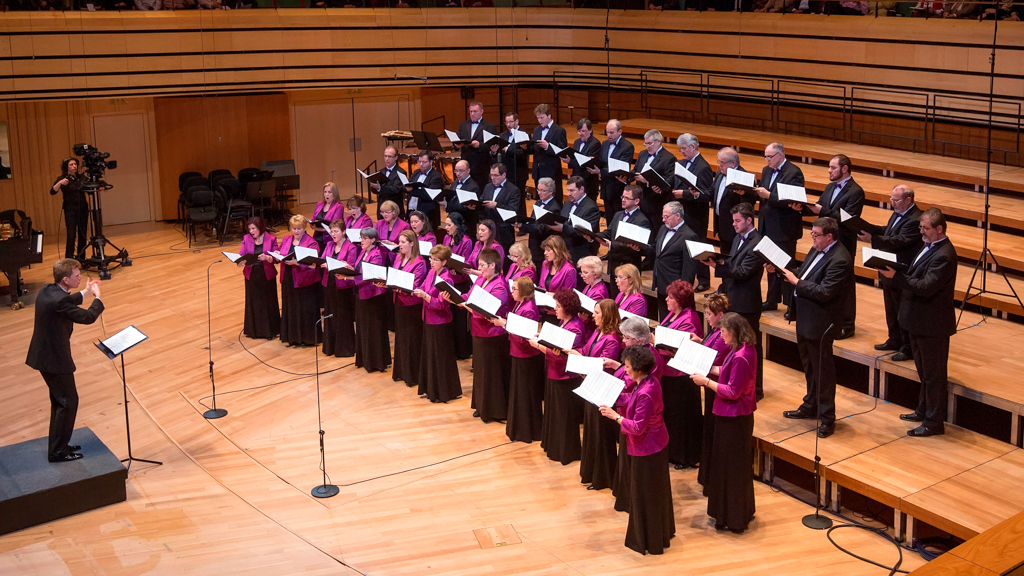 Concert
---
Location:
Ceremonial Hall
Concert by the Slovenian Philharmonic Choir
Season ticket 'Sapszon': 2nd performance
The Slovenian Philharmonic Choir has been operating as a professional organisation since 1991 and is currently led by German Steffen Schreyer and Martina Batič. The choir regularly gives concerts with the Slovenian Philharmonic, and in the past few years it cooperated with such outstanding visiting conductors as the Estonian Tonu Kaljuste or the Austrian Günther Theuring. The choir has produced thirty recordings so far, and recently they have recorded a lesser-known opera by Tchaikovsky entitled Iolanta with the participation of Russian star soprano Anna Netrebko. The program of the concert in Budapest contains representative pieces of Slovenian choral music selected by Martina Batič, who was awarded the First Prize at the Stockholm-based Eric Ericson International Competition for Young Conductors in 2006.
Avarice by Lojze Lebič
Angeli (Angels) by Ambrož Čopi,
Moj prvi angel/My first angel
Angel z mečem/Angel with a sword
Angel ljubezni/Angel of love
Pesem štirih/Poem of four by Andrej Misson,
Alma Redemptoris Mater by Damijan Močnik,
Diptychon orationis by Primož Ramovš,
Um Mitternacht Liebst du um Schönheit by Gustav Mahler (arr. Nana Forte)
Traditional folk song of the Prekmurje region, arr. by Uroš Krek, Vöra bije
Kot mrzla, sinja svila/Like cold blue silk by Peter Šavli

With: the Slovenian Philharmonic Choir