Call on Pesti Vigadó's visitor centre!
In 2023, Pesti Vigadó Point – Pesti Vigadó's visitor centre – is open from Wednesday to Friday from 10:00 to 17:00, and on Saturday from 10:00 to 15:00. (Lunch break: 12:00-12:30.) The Vigadó Pont will be open from 11 a.m. on 6th October. Please, time your visit accordingly. Thank you for your understanding!
Pesti Vigadó, which was designed by Frigyes Feszl and opened in 1865, and the Mihály Pollack designed Redoute, which building once stood in the place of Pesti Vigadó, witnessed several notable historical events including performances by Johann Strauss, the joint concert by Franz Liszt and Richard Wagner, the first representative parliamentary session in Hungary, Hungarian King Franz Joseph I's coronation banquette and the unification of the two distinct city parts of Pest and Buda to form the Hungarian capital Budapest.
This listed building, which also functions as the seat of the Hungarian Academy of Arts and boasts a unique view and unparalleled panorama of Budapest's Buda side, serves as a deservedly popular tourist destination. In light of this, Pesti Vigadó has opened a visitor centre called Pesti Vigadó Point in the historic building.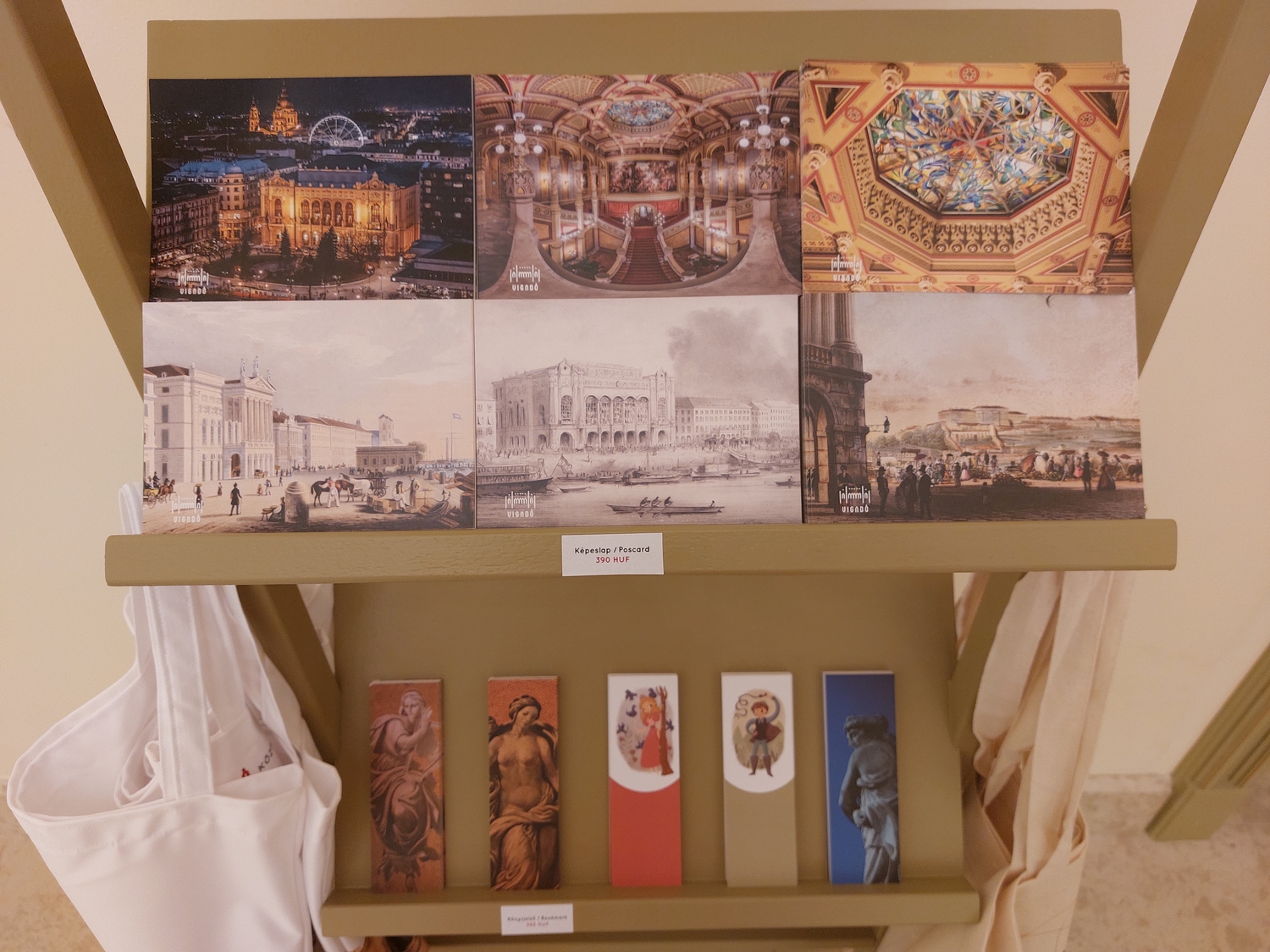 (Postcards, bookmarks and canvas bags depicting Pesti Vigadó.)
Accessible from Pesti Vigadó's Lobby, the newly opened visitor centre catering for those interested in tourism and arts not only serves as a meeting point for the participants of Historic Walk Tours given by Pesti Vigadó's expert tourist guides but also assumes an active role in ticket sales management and information provision concerning programmes hosted by Pesti Vigadó. At the same time, Pesti Vigadó Point sells publications produced by the Publishing House of the Hungarian Academy of Arts and by Pesti Vigadó, and also sells souvenirs (fridge magnets, bookmarks, postcards, tote bags) and catalogues of current exhibitions.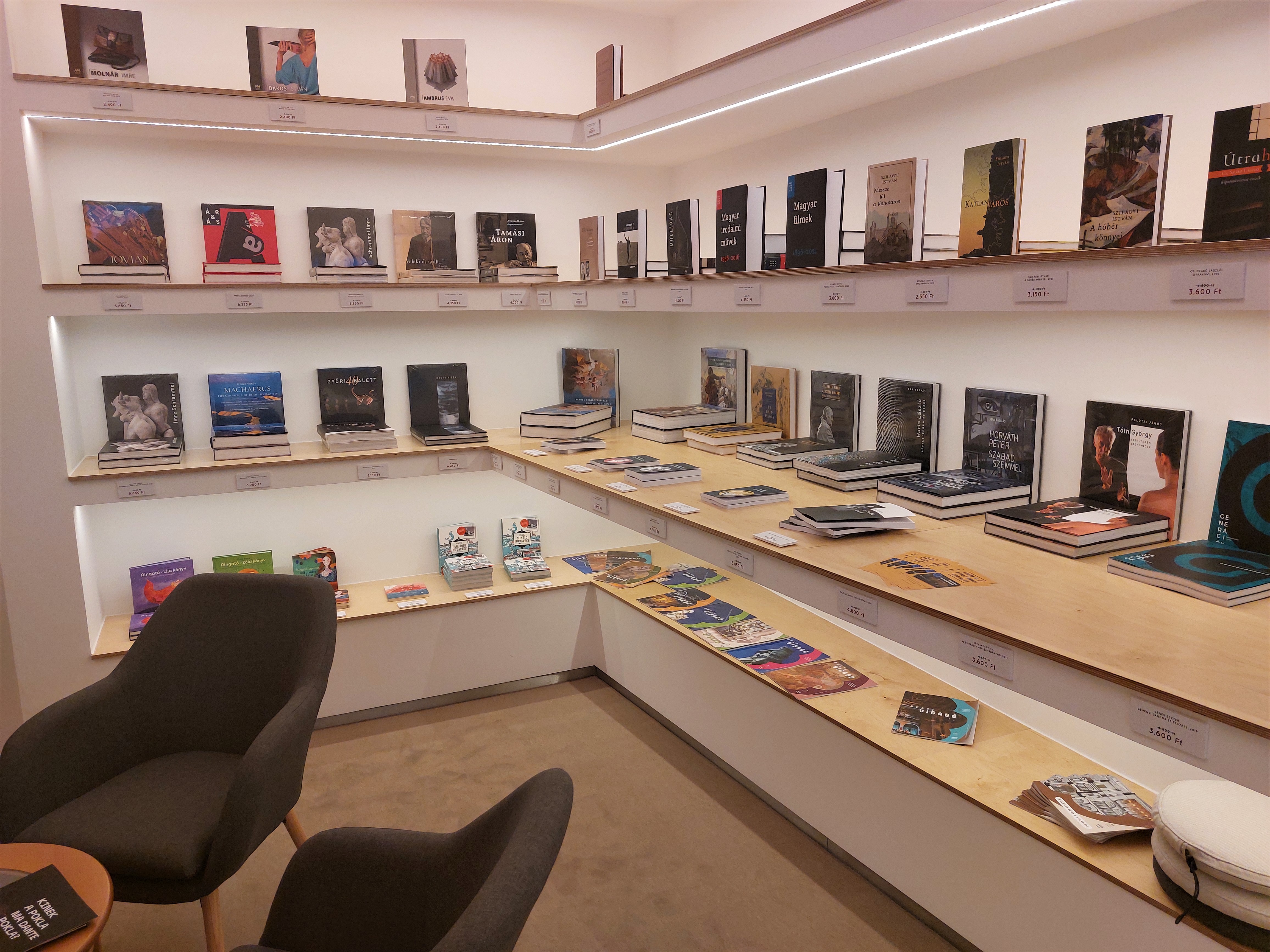 (Publications of Hungarian Academy of Arts and Pesti Vigadó)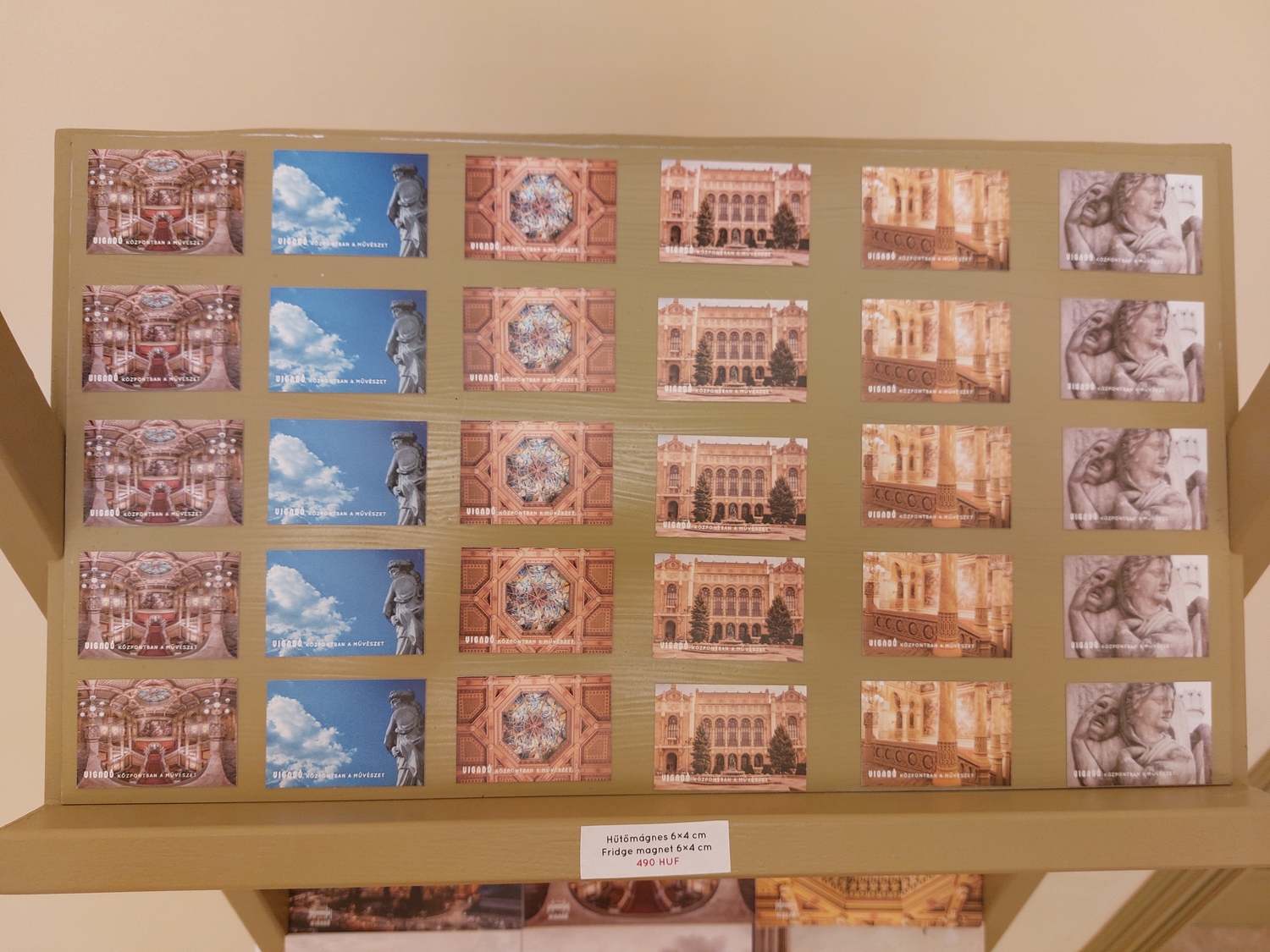 (The cooling magnates of Pesti Vigadó with a detail of the building.)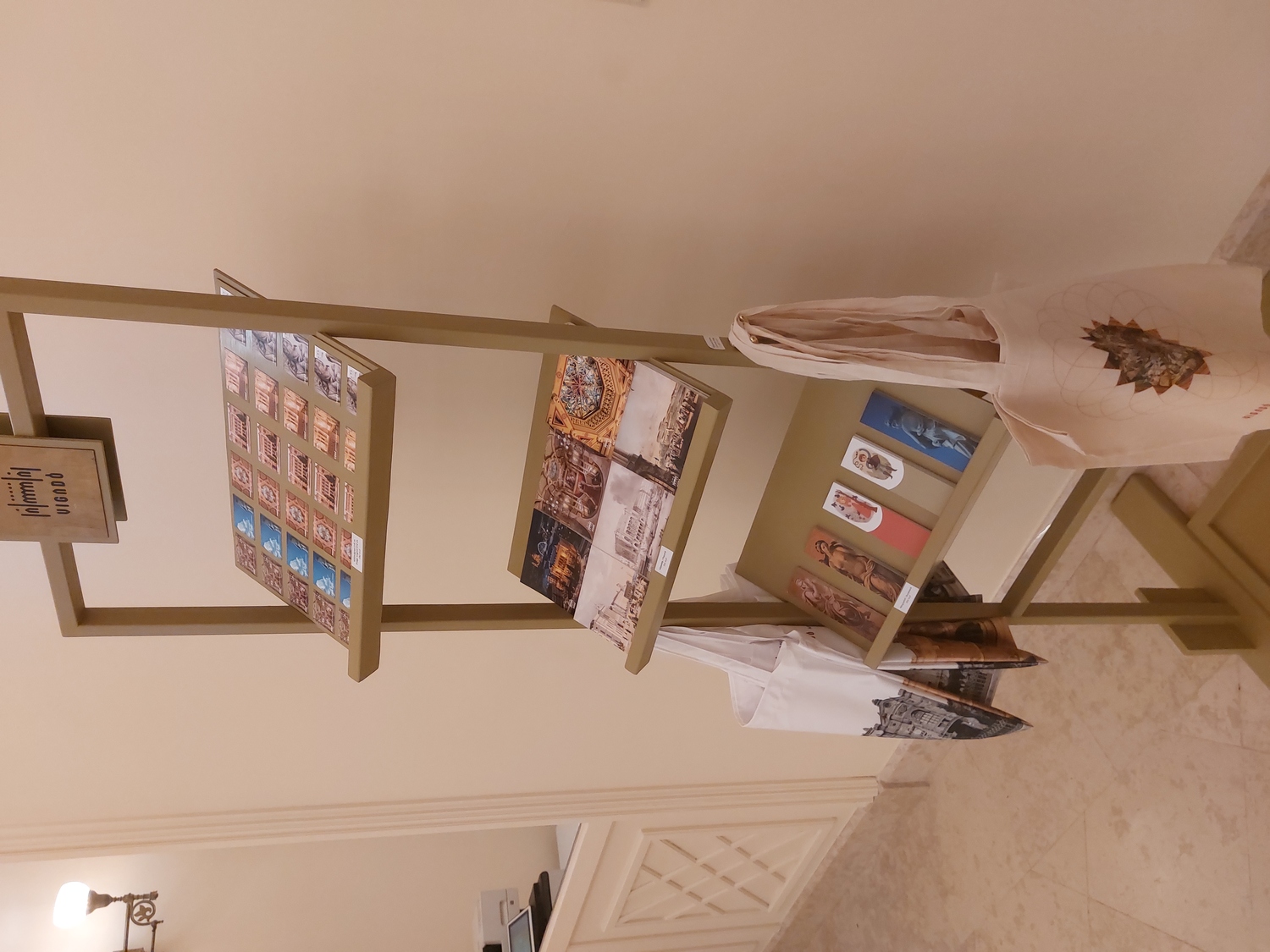 (Fridge magnets, postcards, bookmarks and canvas bags depicting Pesti Vigadó.)