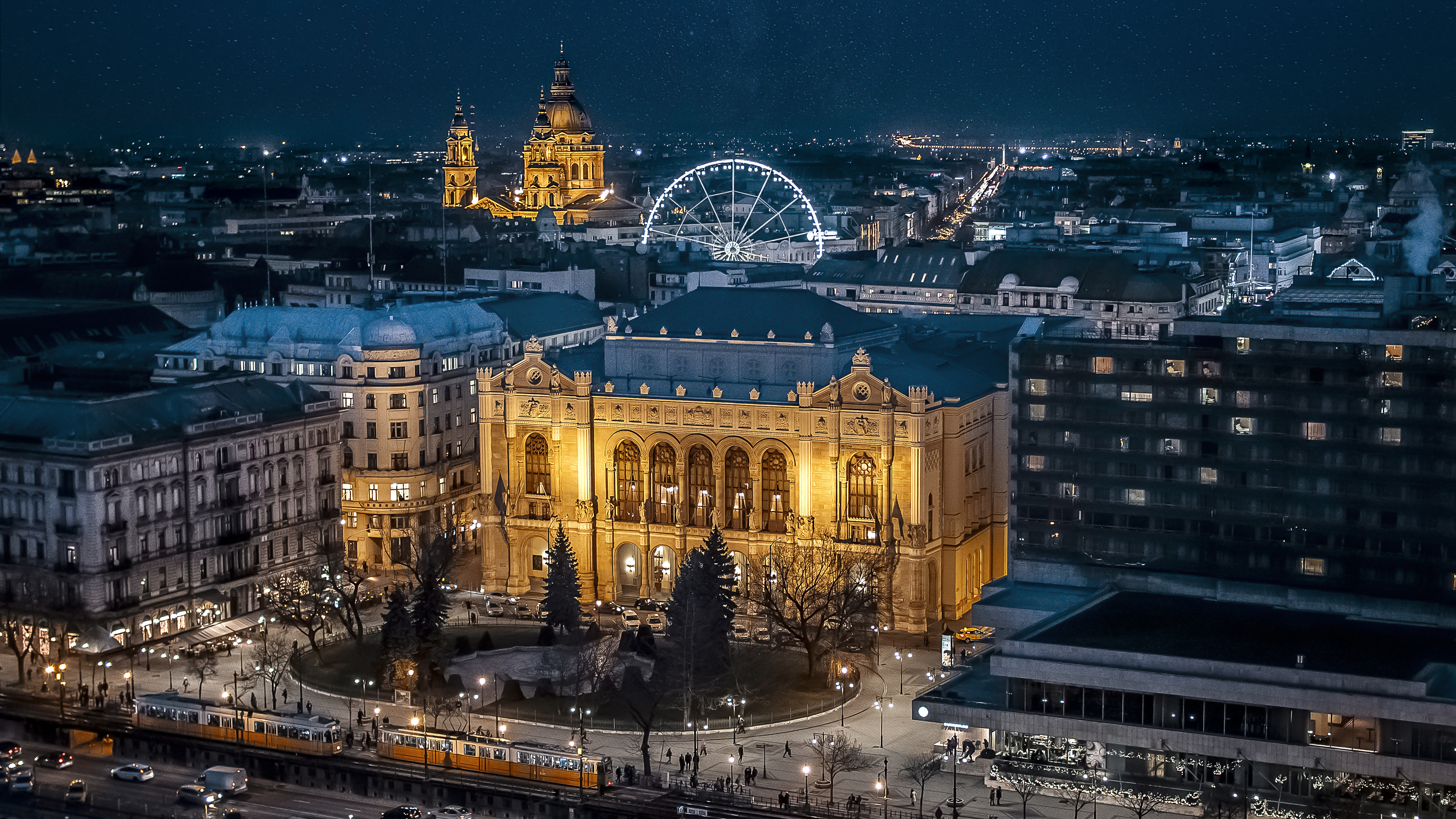 Documentary
2018.05.05. 09:30
7th OPEN DOORS | Festival
Traditions and modern expectations of entertainment linked by arts and culture: concerts, performances, workshops, guided tours and exhibitions in the scope of Free-to-visit PROGRAMS all day long!
This May Pesti Vigadó is organising its "OPEN DOORS" day for the 7th time. On this special occasion Pesti Vigadó's festival-like series of events is awaiting visitors up until the early hours. Take this opportunity and experience the folk dances and culinary specialities of several nations. Demonstrate your creativity in the company of your youngest children during special children's workshops, and get acquainted with sustainable design developed by Hungarian designers. Take part in our guided tours, or, alternatively, explore Pesti Vigadó's building and its current exhibitions at your own pace. During a late night show, the Ceremonial Hall will feature a talented and wonderful female singer. Vigadó Square in front of Pesti Vigadó will offer promenade music, and Pesti Vigadó's Panoramic Terrace will also be open to guests, who are certain to fall captive to a breath-taking view of Budapest's Buda side while sipping delicious refreshments.
REGISTRATION TO THE EVENTS REQUIRING BOOKING STARTS
AT 00:01 ON 16TH APRIL
PLEASE, RESPOND BY SELECTING "GOING" ON FACEBOOK
"DRAWING A BEAUTIFUL WORLD"
Children's workshops offered by Gábor Erhardt, Líviusz Gyulai, Krisztina Kókay, Péter Mikola, Anikó Zöld and the staff of Galéria Group.
Working with the above artists, children will be invited to draw representations of underwater and abovewater worlds as suits their fantasies. The basic components of these worlds, including lakes, trees, land and towns, have been prepared for them in advance. To these ready-made elements, children can add fishes and water plants, can draw leaves and fruits on the threes, as well as birds; they can create suns, clouds and raindrops to colour the skies, and can also build model houses to populate towns.
10:00 Architect Gábor Erhardt and painter Anikó Zöld play with children.
11:30 Regular Member of the Hungarian Academy of Arts graphic artist Líviusz Gyulai and song writer Péter Mikola draw and tell tales about a world of miracles.
14:00 Painter Anikó Zöld and Regular Member of the Hungarian Academy of Arts textile artist Krisztina Kókay invite children to create art, and to learn and laugh with them.
Time: from 10:00 to 16:00
Place: Vigadó Gallery
Free-to-attend
FABLAB WORKSHOP
This workshop is organised around the theme of environmental consciousness and sustainability. With the help of FabLab Innovation Lab, participants can construct an entire smaller town using traditional and digital production technologies.
Time: from 11:00 to 17:00
Place: Makovecz Hall (IV. Floor)
Free-to-attend
MÜSKINN WORKSHOP
This workshop is dedicated to the topic of recycling. Participants will be able to create toilet bags and pen cases using some leftover leather, other materials and banners that advertised former exhibitions, concerts and other events hosted by Pesti Vigadó. Due to the various materials to be used for handcrafting, each object created at this workshop will be unique and diverse.
Time: from 11:00 to 17:00
Place: Makovecz Hall (IV. Floor)
Free-to-attend
VIGADÓ SQUARE+ARTISTES
For a while, clowns and jugglers will gain control of Vigadó Square in front of Pesti Vigadó: the public will be able to see several renowned artiste genres including handstand productions, balancing productions on rollers and juggling. Clowns will create a real circus atmosphere complete with stilts and hula hoops. After the show, the audience will have the opportunity to try out some artiste equipment.
Time: 11:00-12:00
Place: Vigadó Square
Free-to-attend
VIGADÓ SQUARE+MUSIC: BUDAFOK BIG BAND
Film scores and swing evergreens on Vigadó Square in front of Pesti Vigadó! Budafok Big Band was formed in 1994, primarily by the students of the Budapest 12th District based Nádasdy Kálmán Art School and by other amateur musicians under the aegis of this art school. Join us at this high-spirited open air concert in the heart of Budapest!
Time: 12:00-13:00
Place: Vigadó Square
Free-to-attend
GREEK DANCE HOUSE
FEATURING HELIDONAKI DANCE ENSEMBLE AND MYDROS ENSEMBLE
The aim behind Helidonaki Dance Ensemble's events is to acquaint participants with other people's cultures thereby encouraging them to foster their cultural knowledge and to build friendships with young generations of other European nations. Helidonaki Dance Ensemble's repertoire features folk dances from all over Greece, which are performed in folk costumes typical of the regions the dances originate from. In addition, Mydros Ensemble takes the audience on a musical tour introducing Greece's musical genres including Greek city music and folk music, spiced up with the most beautiful songs of the surrounding Balkan countries.
Time: 14:00-15:00
Place: Southern Hall
Free-to-attend
HUNGARIAN DANCE HOUSE
WITH BUDAPEST BARTÓK DANCE ENSEMBLE
"In us musicality thrives, thus we truly deserve this life." This year the Ensemble celebrates the 60th anniversary of its foundation. Apart from featuring the most successful choreographies developed by former art directors, the Ensemble's performances include dance compositions designed by guest artists and the Ensemble's current art directors. Staged on the 7th "OPEN DOORS" Day, this performance will include live music accompaniment and dance instruction.
Time: 16:00-17:00
Place: Southern Hall
Free-to-attend
SOUTHERN SLAVIC DANCE HOUSE
WITH KUD TABAN FOLK DANCE ENSEMBLE AND BABRA BAND
In the scope of its performance, KUD Taban Folk Dance Ensemble offers an overview of folk dances from all over Serbia featuring dances from South Serbia, Serbian dances from Hungary as well as Leskovac, Sumadija, Cacak and Pcinje dances in addition to Vlah dances originating from Serbian territories close to the Romanian border. The show is made complete with the music of Babra Band, which specialises in diverse Southern Slavic folk music, and colours its performances with fresh and various charming melodies.
Time: 19:10-20:10
Place: Southern Hall
Free-to-attend
BOSSA NOVA TALES BY ROZINA PÁTKAI
Do not forget to register for this event from 00:01 a.m. on 16th of April!
Hungarian singer with Italian family roots Rozina Pátkai started her career giving classical singing performances. Later on she became well-known in Hungary primarily for singing Brazilian evergreen bossa nova songs. On top of this, in recent years she performed many novelties on numerous occasions. This fabulous concert, staged in Pesti Vigadó's Ceremonial Hall, will feature instrumental and electronic musical compositions, all based on enchanting Brazilian melodies.
Time: 21:30-22:40
Place: Ceremonial Hall
Free-to-attend - Do not forget to register this program !
HISTORIC WALK TOURS
Do not forget to register for this event from 00:01 a.m. on 16th of April!
Explore Pesti Vigadó's beautiful interiors, history and panorama. With the help of our well-prepared tour guides, visitors will have the opportunity to explore this most beautiful architectural relic of Hungarian romanticism. Also note that the guided tours will take you to non visitor-accessible areas and other spaces that are only partly open to the general public.
11:30 - 12:40 Guided tours in English
15:30 - 16:40 Guided tours in English
17:30 - 18:40 Guided tours in English
Free-to-attend - Do not forget to register this program !
WORLD CUISINE
Coffee and Tea House
Using professional coffee machines VígVarjú Restaurant's creative barista will introduce coffees of diverse styles to participants of the 7th "OPEN DOORS" Festival. Visitors will also have the opportunity to taste tea specialities of the Sri Lanka based Dilmah Ceylon Tea Manufactory.
Cocktail and Lemonade Bar on the Panoramic Terrace
Would you prefer a world-conquering Italian one? Or a Bavarian rendezvous? Or a sip of Spain? In addition to the usual offers available at the Coffee Bar, Pesti Vigadó's Cocktail and Lemonade Bar situated on the Panoramic Terrace is awaiting its guests with a wide selection of drinks. On this special day, the Bar will offer characteristic international cocktail and lemonade specialities.
"Food Serving Room" of European Specialities
Focaccia with rosemary, a selection of Greek olive berries, buffalo salami from Hungary's Hortobágy region, and Transylvanian zacusca spread. All this and many other delicious national dishes will be served in addition to our usual buffet offer. Those with a sweet tooth will be tempted by special sweets and delicacies, which conjure up diverse lands and regions of Europe.
***
On this special day, entry to Pesti Vigadó's building is free for a day and for this no prior registration is required; likewise, the rooms, halls and exhibitions in the building are also free to visit on that day.
FURTHER SURPRISE PROGRAMS ARE AWAITING VISITORS
IN PESTI VIGADÓ ON 5TH MAY IN THE SCOPE OF THE
7th "OPEN DOORS" FESTIVAL
More events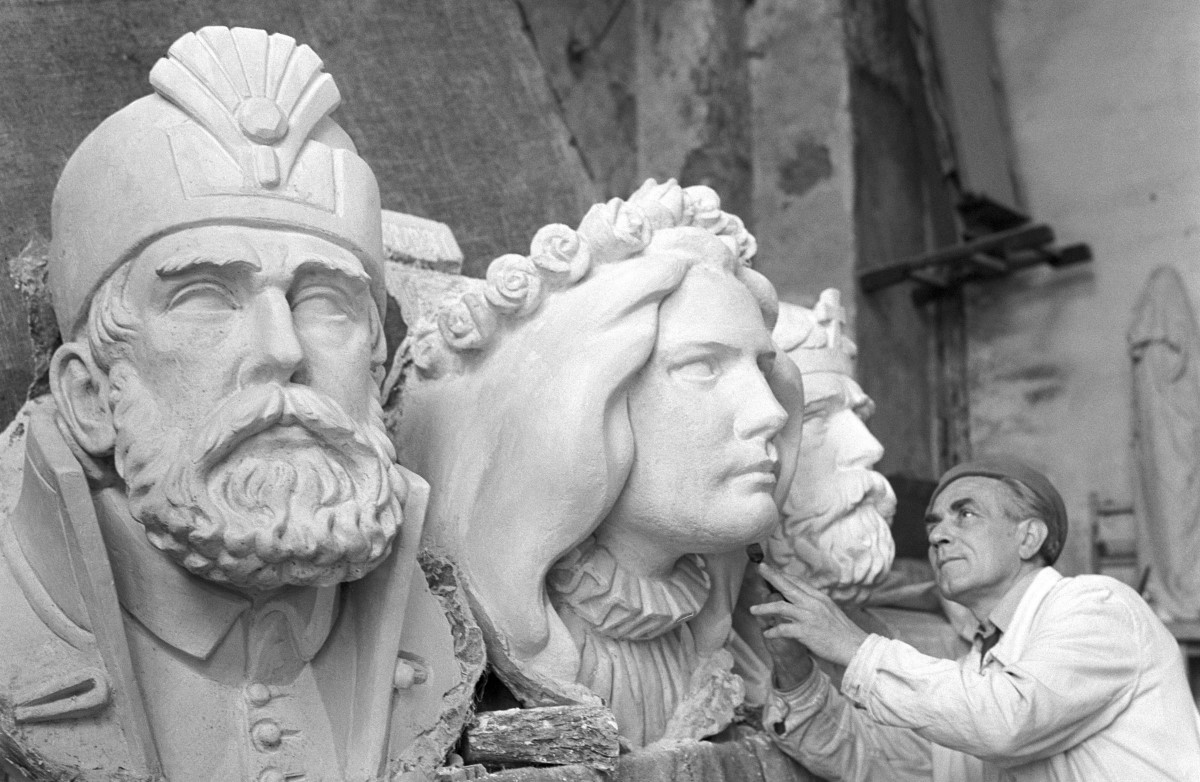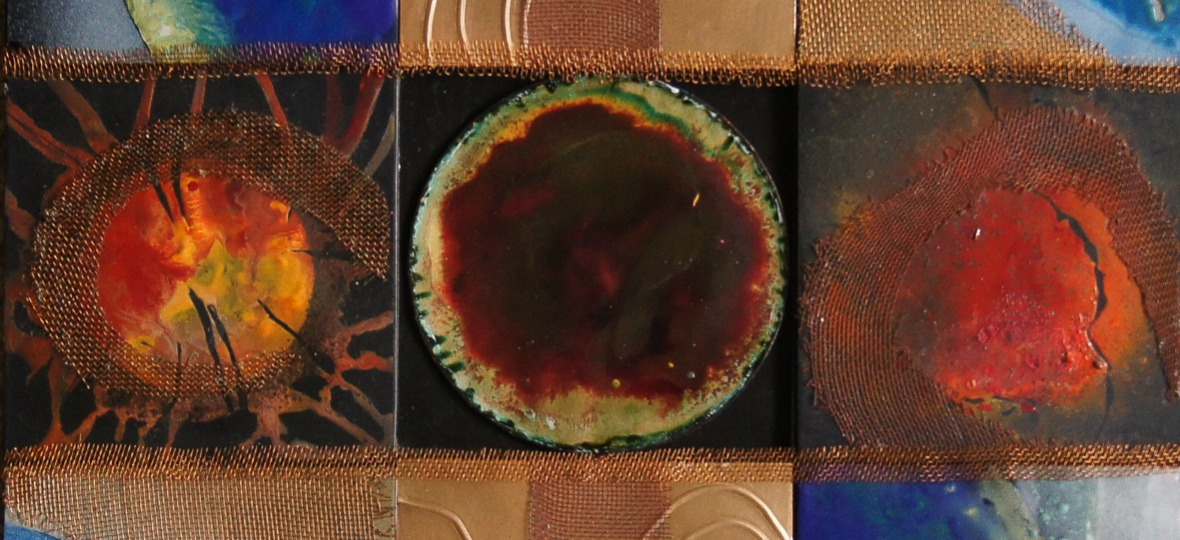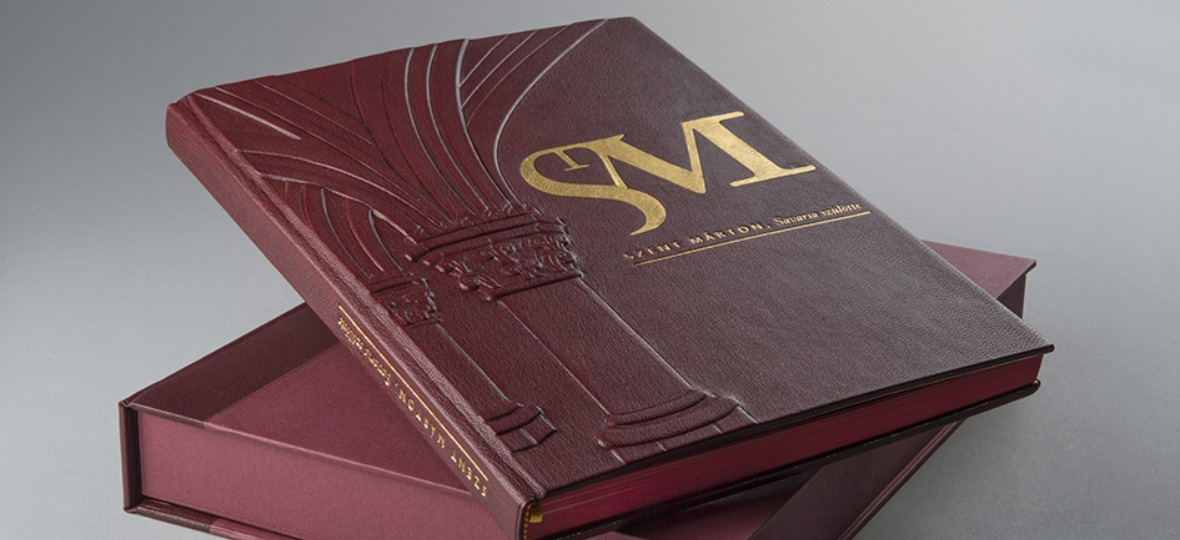 Event location