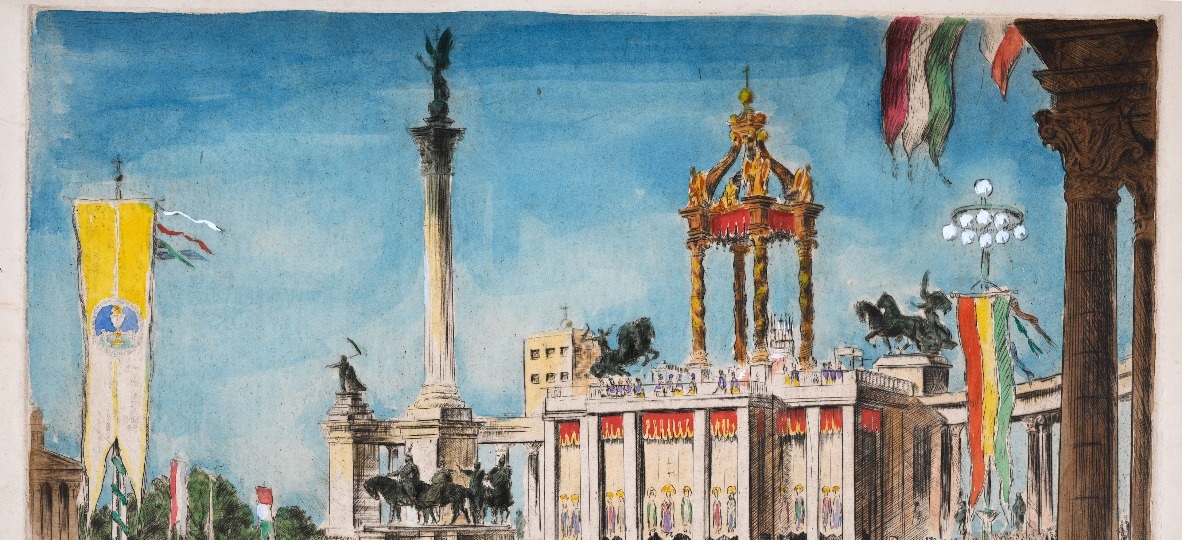 Exhibition
2021.08.03.
- 2021.09.19.
Be My Witnesses
International Eucharistic Congress in Budapest in 1938
By presenting surviving objects, written documents, images and sound recordings, this showcasing presents the public memories of the International Eucharistic Congress organised in Budapest between 25th and 29th May 1938. Visitors of this exhibition will be provided with insights into the preparations leading up to the Congress, the events of the Congress itself as well as the repercussions of the series of events. The showcased liturgical objects and memorial objects originate from Hungarian devotional collections, churches and private individuals. The exhibition is complete with a Hungarian and English language guidebook, and a related volume of studies published last year is also available on the spot.
The exhibition is organised by the Esztergom-based Christian Museum on behalf of the Secretariat of the 52nd International Eucharistic Congress of Budapest.
Organiser: Keresztény Múzeum
Event location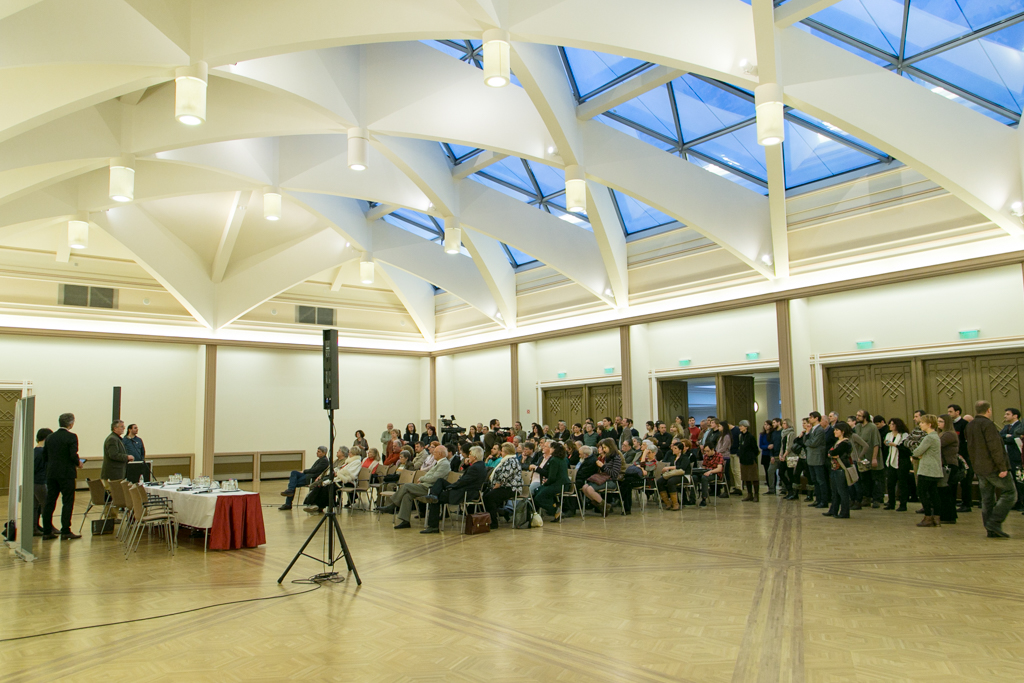 Vigadó Gallery - Multifunctional Exhibiton Hall
The multipurpose exhibition hall located on Pesti Vigadó's 6th floor can be rented separately or jointly with the other exhibition spaces situated on the 5th and 6th floors.
Read more about this location