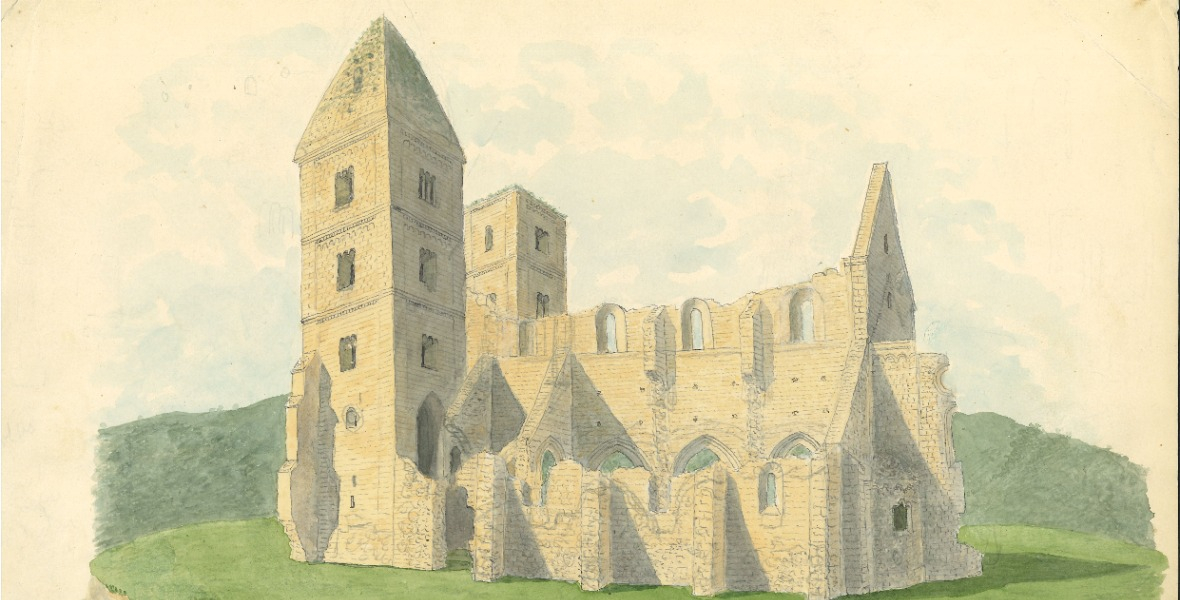 Exhibition
2022.09.14.
- 2022.11.20.
Hungarian Heritage through the Centuries
150 years of protecting historic monuments in Hungary
Did you know that the architect of the Hungarian House of Parliament was also a designer who created several historic monuments currently under protection? Do you know for how long Hungarian institutions for the protection of historic monuments has been involved in protecting folk relics? Do you happen to know which monument is Hungary's youngest monument under protection? What do two of Hungary's most famous tourist attractions, the towns of Pannonhalma and Visegrád have in common? Do you know why the reconstruction of the famous Roman and Gothic church ruins in Zsámbék has failed several times so far?
The protection of historic monuments in Hungary is celebrating the 150th anniversary of its foundation this year. With the help of archived images, drawings and other documents, this celebratory exhibition presents the history of managing and maintaining Hungary's build heritage, which rightfully assumes its own place in Hungary's national culture and identity. Through iconic and lesser-known refurbishment and reconstruction projects, this showcasing portrays changes in applied principles and approaches, presents different viewpoints held by the diverse professional areas involved, describes opportunities afforded by conservation work, and discusses the relationship between the protection of historic monuments and contemporary architecture. This selection, based on an ever-growing library, architectural drawings collection, image collection and scientific archives preserved and accumulated in the midst of constant changes in institutional structure, faithfully presents the 150-year-long history of the protection of historic monuments in Hungary.
Organizer: Hungarian Museum of Architecture and Monument Protection Documentation Centre
Event location
Vigadó Gallery Ground and Lower Level