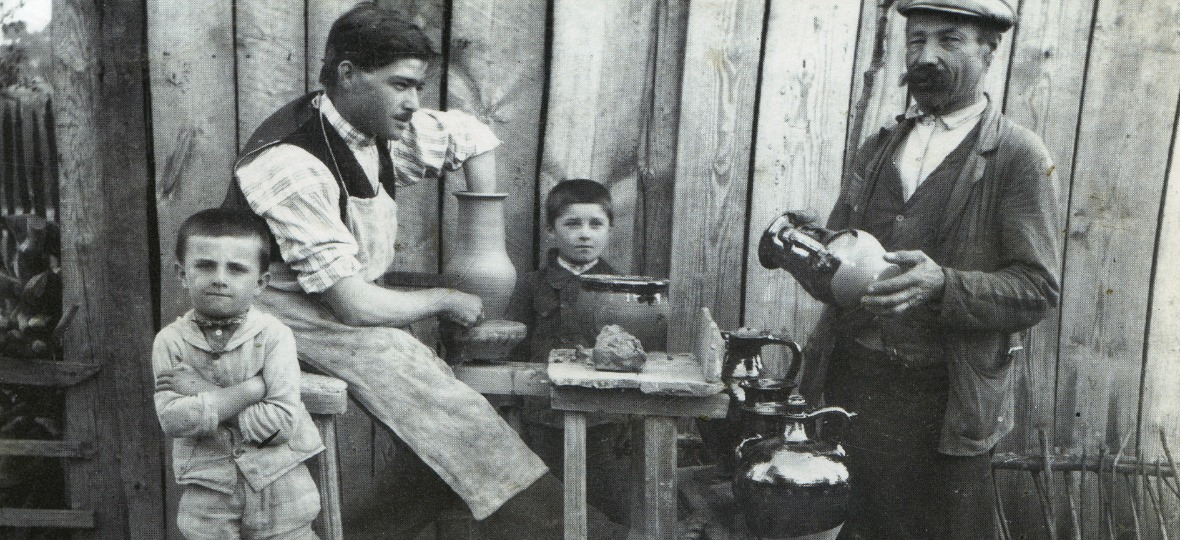 Exhibition
2023.02.24.
- 2023.04.02.
Pure Source
The past, present and future of pottery in Hungary's Őrség Region
The small village of Magyarszombatfa is located in Hungary's Vas County, more specifically on the southern edge of the historic small region of Őrség situated along the border between Hungary and Slovenia. The settlement has been home to the craft of pottery since the 14th century. In addition to farming and household farming, men typically made pottery products during the winter. Before farming works began in spring, they transported their products through Hungary's Zala County to Somogy County, and traded these pottery products mostly for cereals. The value of the pottery products was determined by their usability and refined form rather than by the richness of their decoration. Pottery products origination from the Őrség Region were much liked as they were fully functional. The traditions and heritage of the above-described pottery-making craft have survived up until today in Hungary's Magyarszombatfa.
Organizer: Potters' Association of Hungary's Őrség Region
The featured photo was taken by Attila Simon.
Pesti Vigadó is hereby informing you that from 11th February 2023 its exhibitions are open from 10.00 to 17.00 on Wednesdays, Thursdays, Fridays, Saturdays and on Sundays. The exhibitions are closed on Mondays and Tuesdays.
Event location