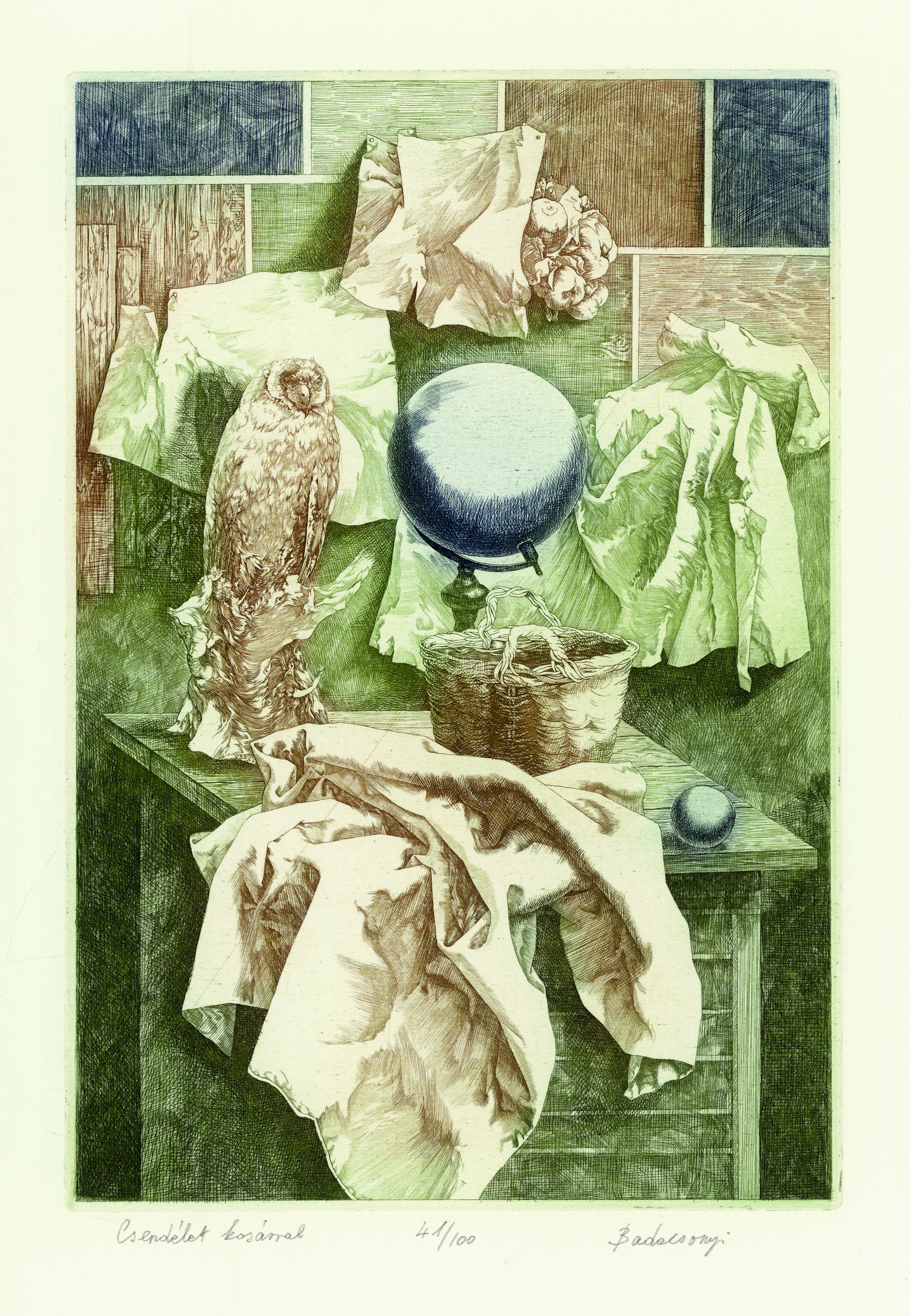 Sándor Badacsonyi Memorial Exhibition
This memorial exhibition showcasing graphic artist and painter Sándor Badacsonyi's (1949–2016) works offers a selection of the artist's lifework, which abounds in artworks produced with a wide variety of different techniques.
As far as colour schemes and shapes are concerned, the artist's unique imagery and dream world – interwoven with romantic and surrealistic as well as musical, literary and biblical elements – surface in his etchings, graphic works and paintings. At this Pesti Vigadó based exhibition featuring oil and tempera paintings as well as artworks prepared with pastel and diverse techniques, the general public will be able to admire this collection of Sándor Badacsonyi's artworks for the first time after these pieces' return from joint exhibitions showcased in Antwerp, Berlin, Vienna, Budapest, Chicago, Frankfurt, Graz, London, Miskolc (Hungary), New Orleans, Offenburg, Oslo, San Francisco, Sydney, Stockholm, Szeged (Hungary), Tihany (Hungary) and Turin as well as from solo exhibitions displayed in Budapest, Hamburg, Nagymaros (Hungary), Salgótarján (Hungary) and Sopron (Hungary).
Curator of the exhibition: fine artist Péter Stefanovits, Head of the Hungarian Academy of Arts' Section of Fine Arts
The exhibition will be opened by art historian Lajos Lóska.
06/02/2019-21/04/2019.
Event location