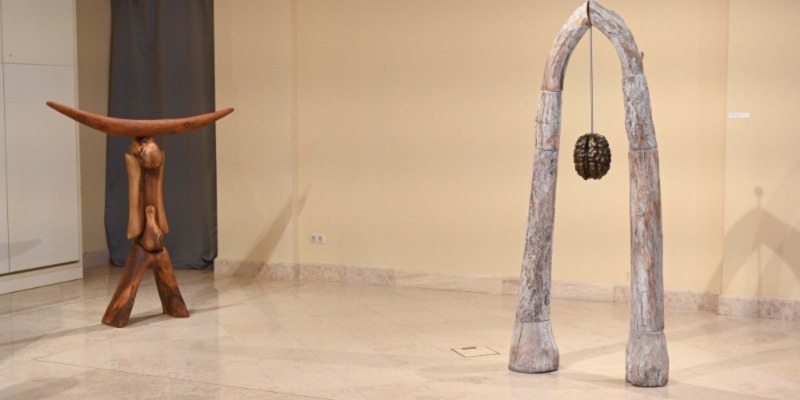 Attila Diénes: The Gate of Omniscience
Work of Art in Focus – June 2023
Does omniscience extend to being in possession of all possible knowledge? And where does all this knowledge come from? Does knowledge have to be acquired, or does it have to be recalled? Does our brain store only our own memories, or does it also accumulate genetic information that spans and stretches across generations? And why does the shape of the fruit of a walnut tree resemble that of a human brain? Who was the first to notice this peculiar similarity? Where has the very knowledge that old people used to possess gone? Why have we forgotten the knowledge of previous generations and why do we need to rediscover anew these links? If we walk through the Gate of Omniscience, will we know everything? Do we actually want to know everything?
"The walnut tree is the sacred tree of the Hungarians, and it is mentioned in many Hungarian legends. It is the symbol of wisdom and strength, and the shape of its fruit has become a symbol of the cosmos and the human brain." (László Jéki: A bölcs diótól a pesto mártásig [From the Wise Walnut to the Pesto Sauce])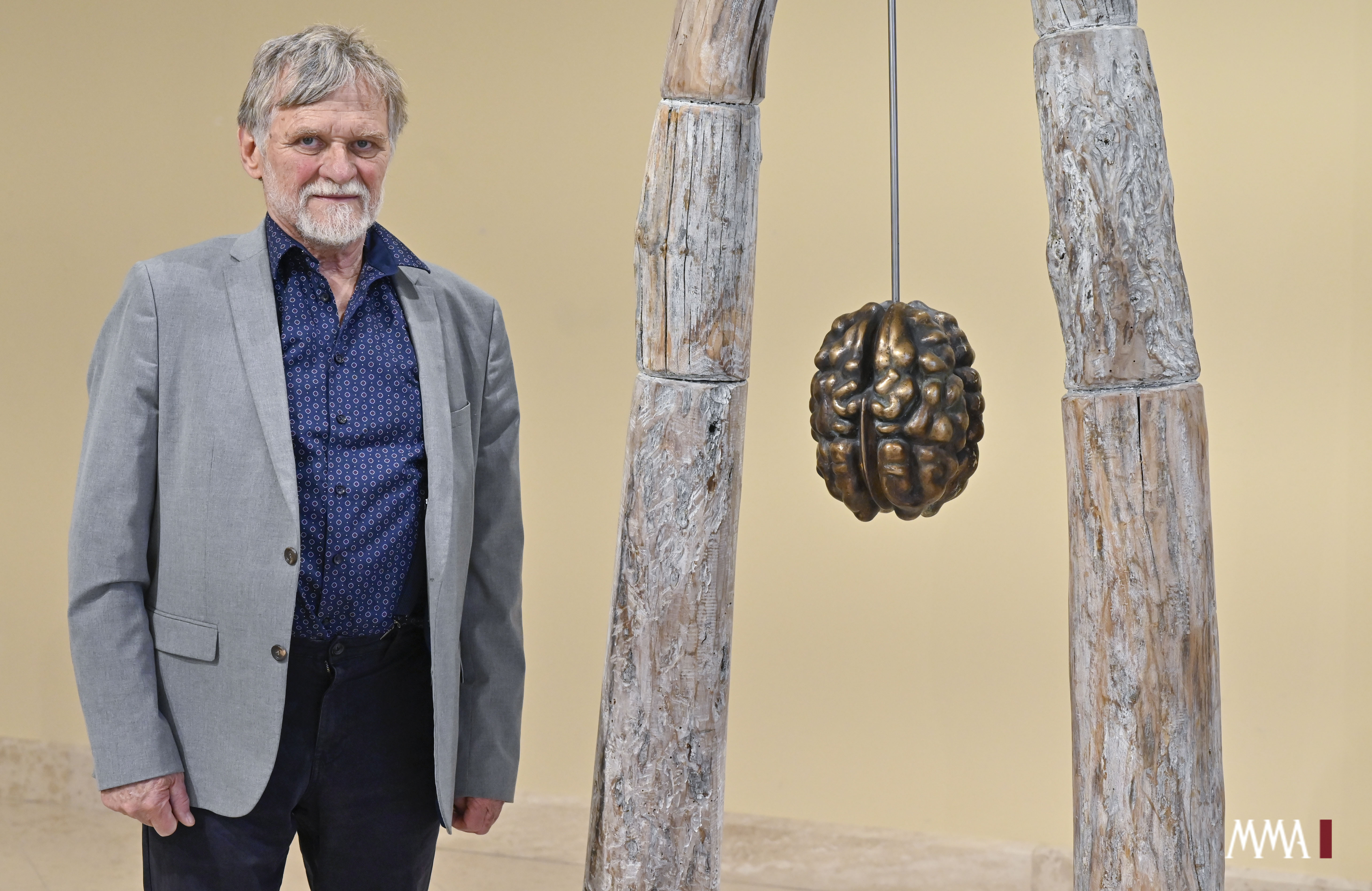 Attila Diénes: The Gate of Omniscience
"Attila Diénes would like no less than giving sculpture a new signification, just like Bolyai, who with his geometry changed the thinking about space: "János Bolyai's life work is not only geometry, but also philosophy. Unlike myth, philosophy is formed because reason wants to grab the world in notions devoid of senses, as the infinite cannot be grabbed via the senses. Bolyai's spirituality can be best understood and made understood in an artistic way, using his own geometry. Sculpture is the most suitable for this: the sculpture occupies its space in human environment as material born on the boundary of art, philosophy and myth, filled with both emotion and reason."

/Brigitta Muladi, art historian/
"Blessed are those who see the cradle, the table and the coffin in the walnut tree, and who recognise the walnut tree in all three, for they not merely look but also see." (Endre Gyökössy: Boldogságok [Blessedness])
The artwork of the month of June can be seen at the exhibition entitled Space for Meditation in the exhibition spaces on the Ground floor of the Pesti Vigadó until 25th June.