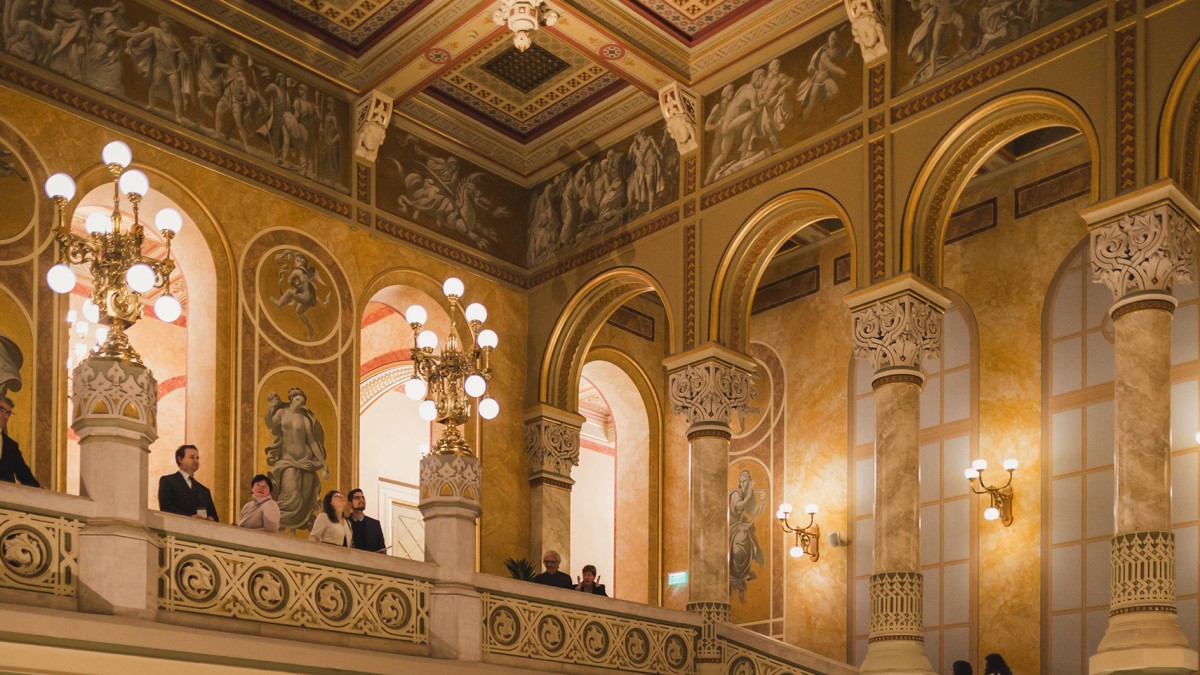 Information for Pesti Vigadó's Visitors
Dear Visitors! For your own and others' health, please observe the following regulations before paying Pesti Vigadó a visit.
After entering the building, you are required to apply hand disinfectant.
When purchasing tickets at the Ticket Office, only one person per group or family is invited to stand in the queue. Please, use contactless payment methods if possible.
You are kindly requested to read Pesti Vigadó's updated House Rules, which have been adjusted to the current pandemic situation.
As earlier, special attention continues to be paid to the regular disinfection of visitor-accessible spaces, toilets, lifts and stairs.
All staff entering visitor-accessible spaces is still required to wear masks.
Please, be informed that, due to Pesti Vigadó's new entry protocol, programmes and performances may actually start later than their originally planned starting time.
The above rules have been introduced to protect our visitors' and staff's health and safety. Pesti Vigadó sincerely trusts that you will be supportive and cooperative in closely observing the above rules. Your patience, understanding and flexibility are greatly appreciated.
When wishing to pay Pesti Vigadó a group visit, you are kindly asked to contact us by e-mail at turizmus@vigado.hu if you are planning to do a historic walk tour; while in the case of intending to visit Pesti Vigadó's exhibitions with groups, please write to us at galeria@vigado.hu.
Each time before paying a visit, your are advised you to check out Pesti Vigadó's opening hours and daily measures of special floor and partial building closures by clicking on the following link: Information for Visitors / Opening Hours.