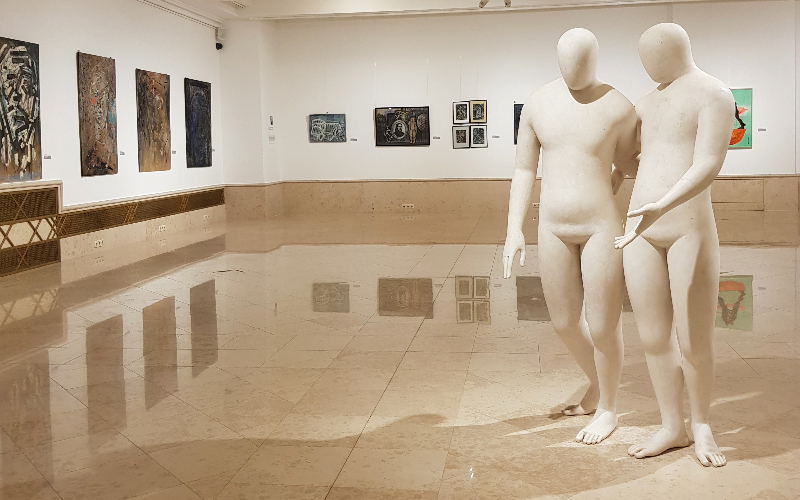 Norbert Kotormán: Stepping into Water (Pater noszter)
Work of Art in Focus – September 2023
Two faceless and genderless figures are standing on an imaginary shore embracing and supporting each other. These figures do not have eyes, and we do not know whether they are looking into the future or into the distance, or whether they are looking right in front of their feet. Are they letting each other go first, perhaps almost urging each other to move first? Or is their movement rather a gentle embrace which has stiffened them in this posture? What is the water actually like they are stepping into? Is it a chilly river or a refreshing lake in time of a summer heatwave? Or is it a pool of a spa they are just about to step into? Are these figures from the future or from the past? The acrylic resin the figures are made of is reminiscent of hard and cold marble. Yet, the figures evoke in the beholder a desire to want to hug them, or at least to hold their hands and step into the water together with them.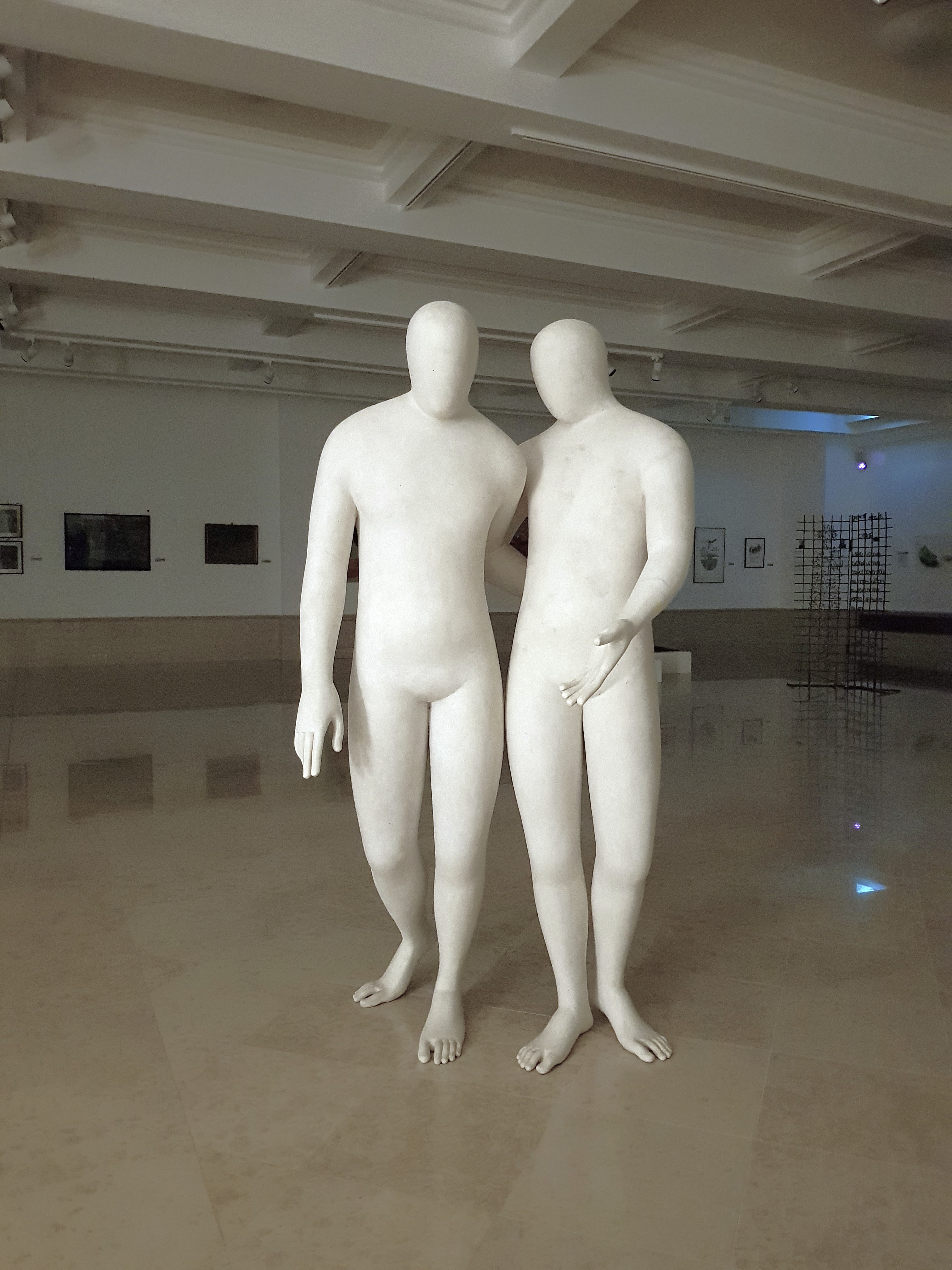 Norbert Kotormán: Stepping into Water (Pater noszter) – sculpture, acrylic resin, 185 × 120 × 65 cm (73 x 47 x 26 in)
Sculptor Norbert Kotormán was born in Békéscsaba in 1967, and graduated from the Hungarian University of Fine Arts in 1994. Between 1995 and 1999, he completed a DLA course at Janus Pannonius University of Pécs' Master School of Fine Arts. Since 1995 his works have been on show in a number of national and international exhibitions. In addition, sculptures created by him are erected at public places in Budapest, Aggtelek, Mártély, Pécs, Szeged, the United Arab Emirates and Italy. His artistic work was acknowledged with a Munkácsy Prize in 2019, and he was granted a scholarship by the Hungarian Academy of Arts' Section of Fine Arts in the period 2021–2022.
The artwork of the month of September can be seen at the exhibition entitled Award winners of the Hungarian Academy of Arts' Section of Fine Arts, Exhibition No. 9 in the exhibition spaces on the 5th Floor of the Pesti Vigadó until 5th November.