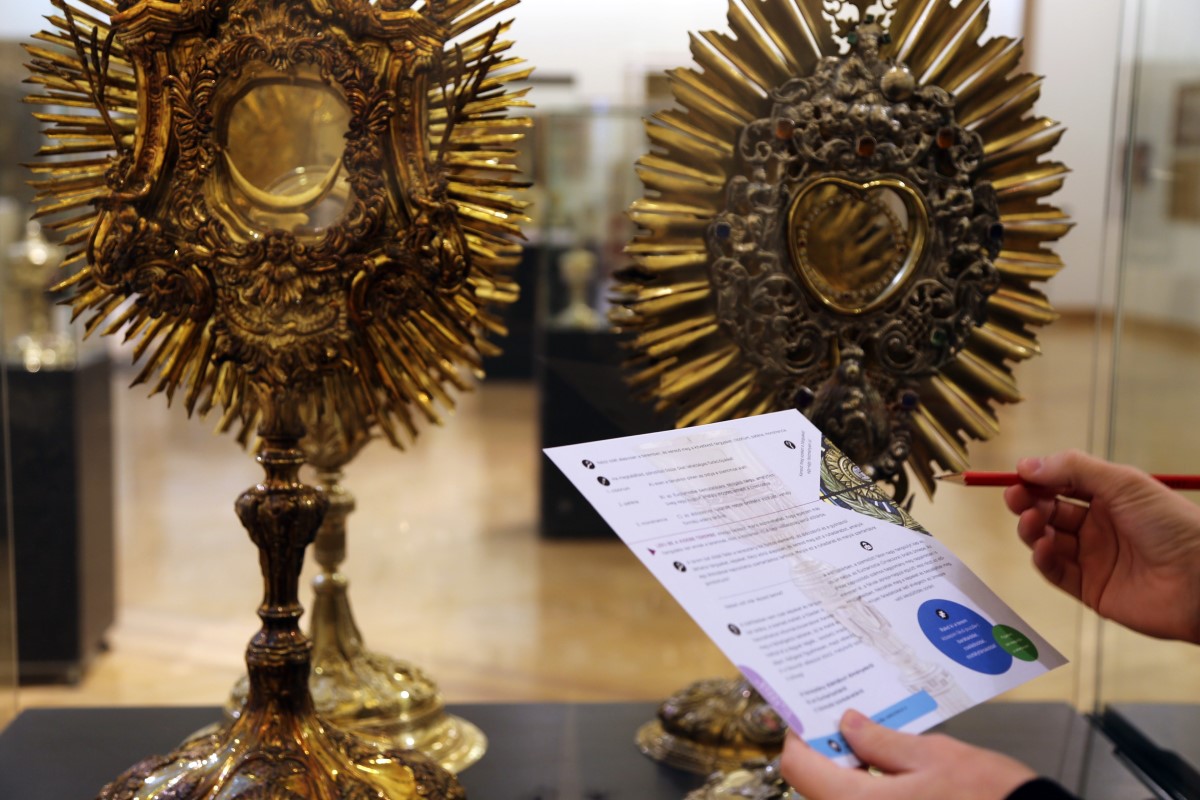 Let us discover Pesti Vigadó's exhibition together! The museum pedagogical exploratory worksheet for the exhibition "Agnus Dei" has been published.
This newly-published exploratory worksheet, which accompanies the showcasing "The Reverence of the Blessed Sacrament in Hungary", invites visitors – let them be young or old, whole school classes or families – to explore and have a close look at the exhibits displayed in Pesti Vigadó's 6th floor exhibition room. The activities printed as an appendix of our leaflet designed to aid the exploration of Pesti Vigadó's building will help visitors to familiarise themselves with the most important symbols of the Christian faith, to scrutinise the most exciting objects showcased in the exhibition and to discover the entire exhibition space for themselves.
Through reading, writing, listening and identifying, one can easily explore the exhibition with the help of these playful and exciting tasks.
Just as Pesti Vigadó's leaflet designed to aid the exploration of the building, the worksheet accompanying this exhibition can be requested free of charge at Pesti Vigadó's Box Office or can be downloaded from our website by clicking here.
Please, visit the website of the exhibition for more information.