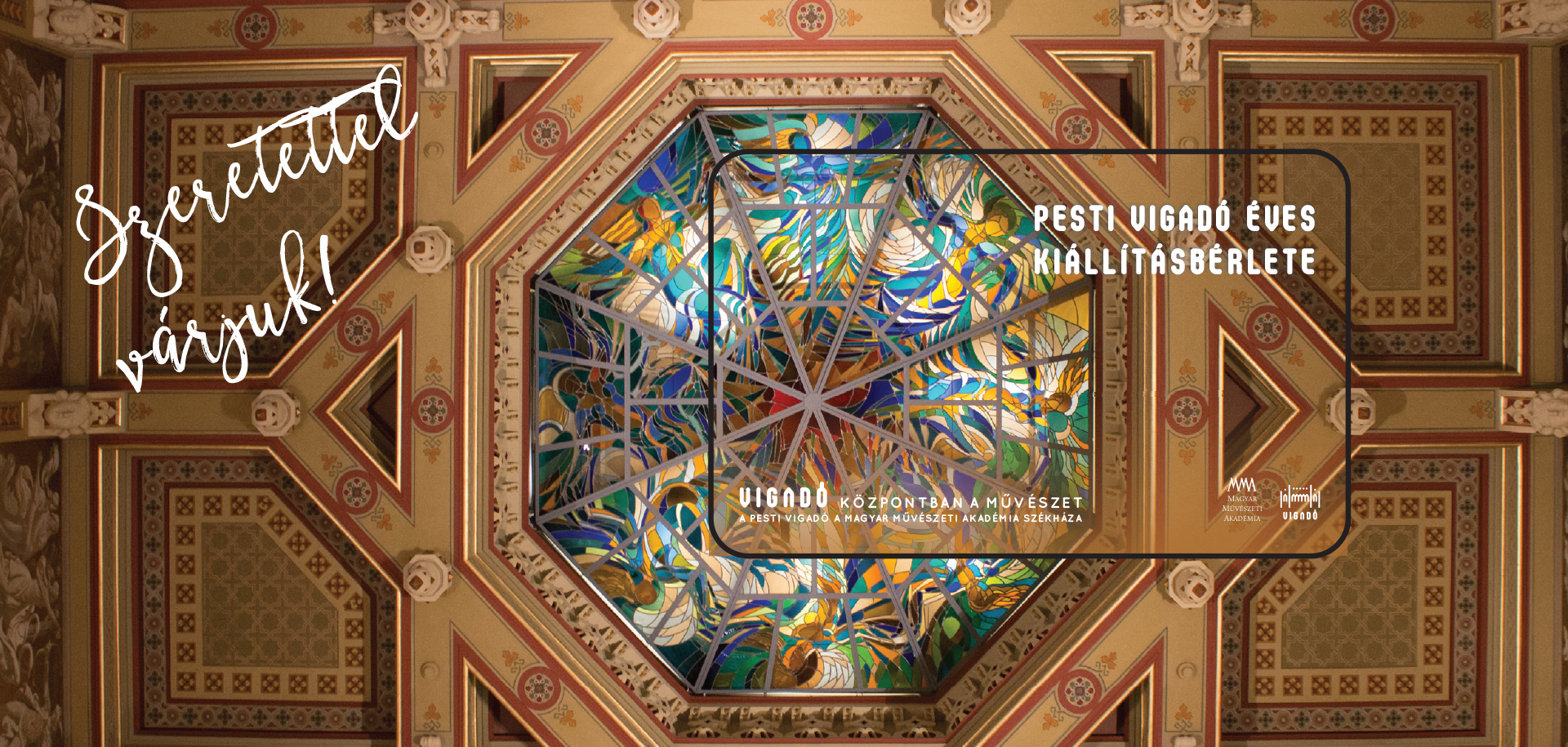 Pass for Pesti Vigadó's exhibitions
Get your annual exhibition pass for Pesti Vigadó's exhibitions!
Providing access to Pesti Vigadó's exhibitions, this pass offers a wealth of unforgettable experience throughout the entire year!
From December 2018 onwards, Pesti Vigadó's annual exhibition pass is available for purchase. The pass allows its holder an unlimited number of entries not only to all of Pesti Vigadó's exhibitions currently open but also to all halls and spaces accessible to the general public in the historic building.
Annual exhibition passes are issued to named persons, cannot be transferred and are valid up to 365 days after their issue.
The full price of the annual pass is HUF 6,000. A 50% discount is available upon the presentation of a students' photo ID card or a senior citizens' photo ID card, which guarantees a pass price of HUF 3,000 for students and senior citizens.
The passes can be purchased online and in Pesti Vigadó's Box Office.