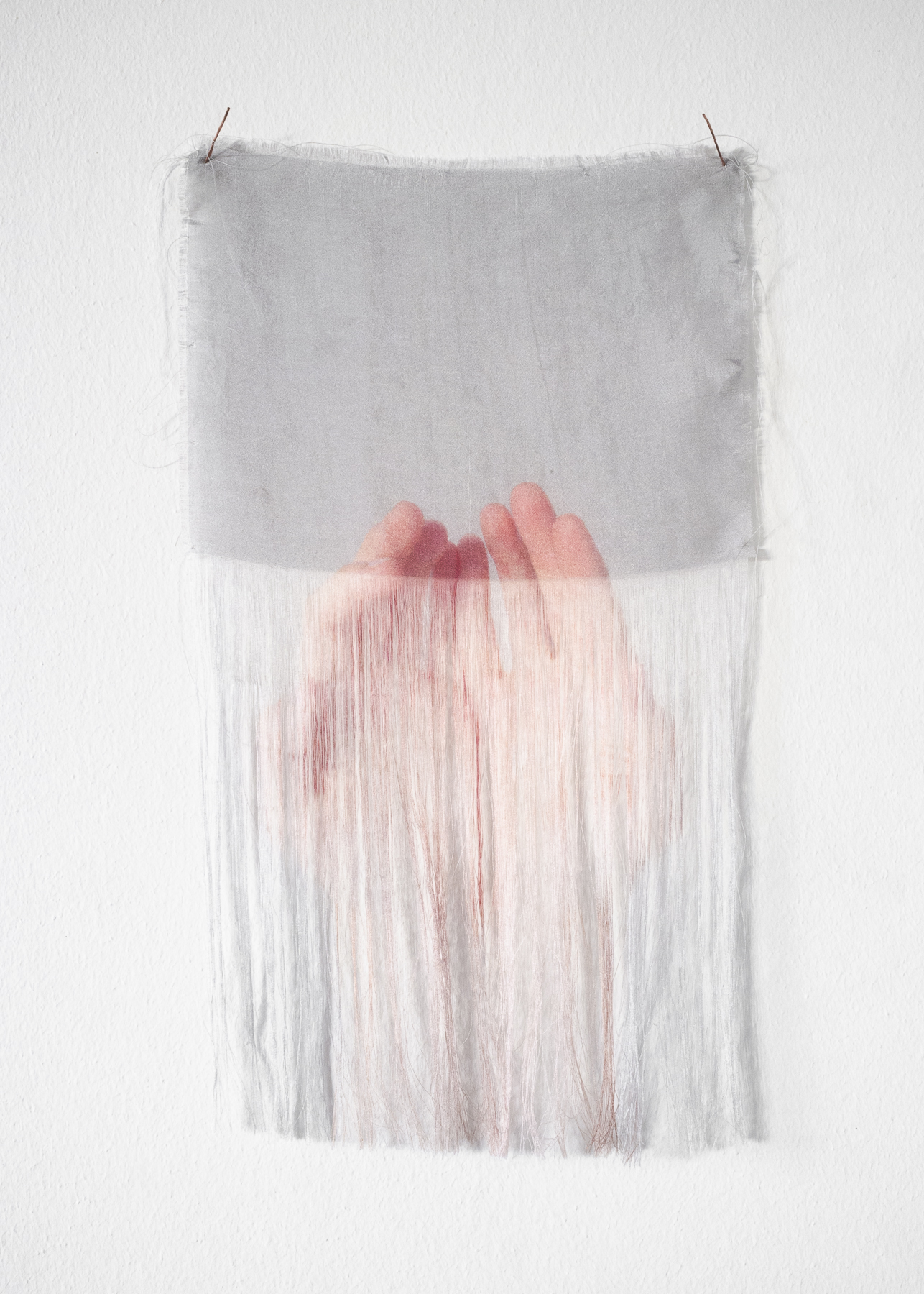 Ruth Gilmour: Loose Gatherngs I-III.
Work of Art in Focus - December 2021
Ruth Gilmour is a fine artist born in Scotland, currently based in Copenhagen. The body's sense of place and time assumes great importance in Ruth Gilmour's art. She strives to create and produce encounters between her artwork and the beholder through unfolding cathartic sensations of meetings between the human body and the material of the artwork. Ruth Gilmour's textile art questions the integrated and the individual self, presenting the multifaceted character of physical nature and the diverse states of being. The artwork entitled
"Loose Gatherings" is a six-part series that consists of textiles made with digital printing and needlework techniques. From different aspects, the individual pieces of the series present in what ways the diverse reflections of body parts come alive through the medium of silk. Loose Gatherings is based on digital foundations: the artist printed pictures of her own body on the material, then used needlework technique to restructure the image and this way managed to deconstruct and alienate the photos from the originally captured forms. With the help and mediation of the beholder, the artworks constantly change in space such as the human body keeps transforming: human breath and one's body movements in the proximity of the textiles activate the fibres of the artwork's materials, thus the silk threads are put into motion.