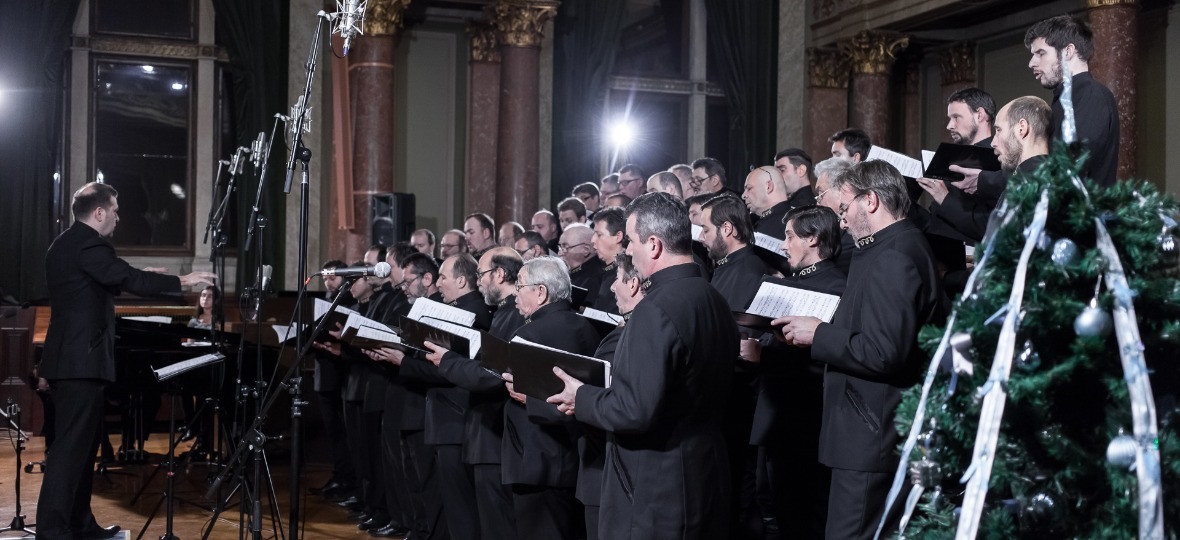 Concert
2021.11.29. 19:30
Awaiting Advent
Honvéd Ensemble Male Choir's Concert dedicated to Advent
Ranging in time from the Renaissance to the present day this Advent concert by Honvéd Ensemble Male Choir features specialities and adaptations for male choirs.
After numerous successful performances in Hungary including ones in Várpalota, Szentes, Székesfehérvár and Sárospatak, this special compilation of church music will now be staged in Budapest. As the main character during the Advent period's anticipation is the Virgin Mary, the concert's recurring theme features prayers dedicated to the Holy Virgin. Compositions by Mihály Mosonyi, Ambrož Čopi, Jan Nieland, Franz Biebl and Sergei Rachmaninoff present ample opportunities for the Choir to perform unique songs dedicated to the Virgin Mary.
The COVID-19 pandemic, however, also opened up new vistas allowing the Choir to recently include several chamber compilations in their repertoire. This selection of choral works featuring pieces by renowned Renaissance music composers is also meant to provide opportunities for Honvéd Ensemble Male Choir to present their versatility. Also, the concert awaits listeners with real delicacies: on the one hand, Francis Poulenc's Four Short Prayers by Francis of Assisi (Quatre petites prières de saint François d'Assise), through its incredible sensitivity, presents a mixture of a special musical world and a spirituality wishing to move and change the world. On the other hand, the concert also features Gloria by Randol Alan Bass, which conjures up the image of the Christmas choir of angels through the verse "Glory to God in the highest, and peace to his people on earth".
Organiser: Honvéd Ensemble Male Choir
Event location
Ceremonial Hall
The stunningly beautiful Ceremonial Hall situated on Pesti Vigadó's second floor is an excellent venue for concerts, cultural events, conferences, standing and seated receptions, gala dinners and other similar events.
Read more about this location